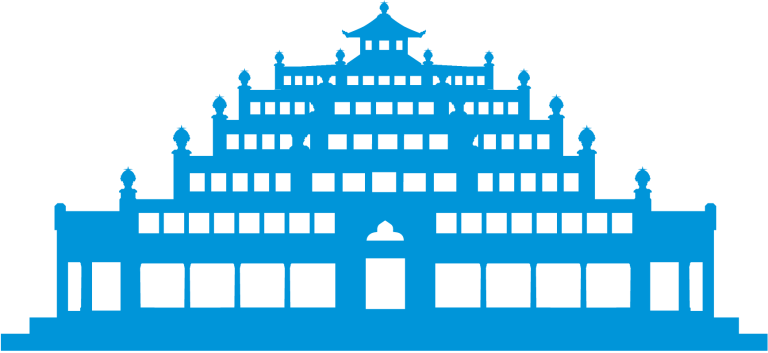 The Compassion of Avalokiteshvara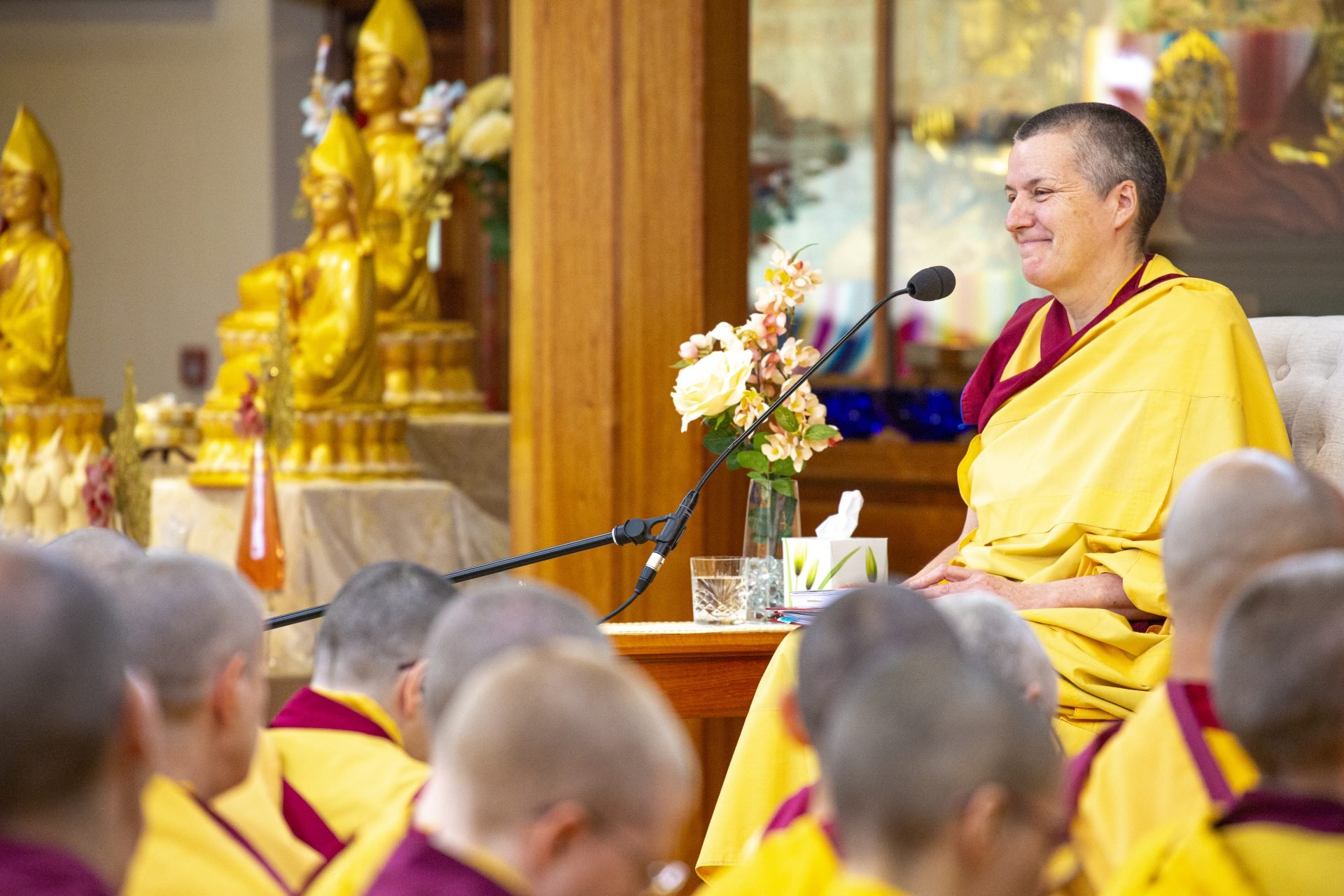 "May everyone everywhere, have the opportunity to turn to the loving care and guidance of the Buddha of compassion, living Avalokiteshvara, living Heruka."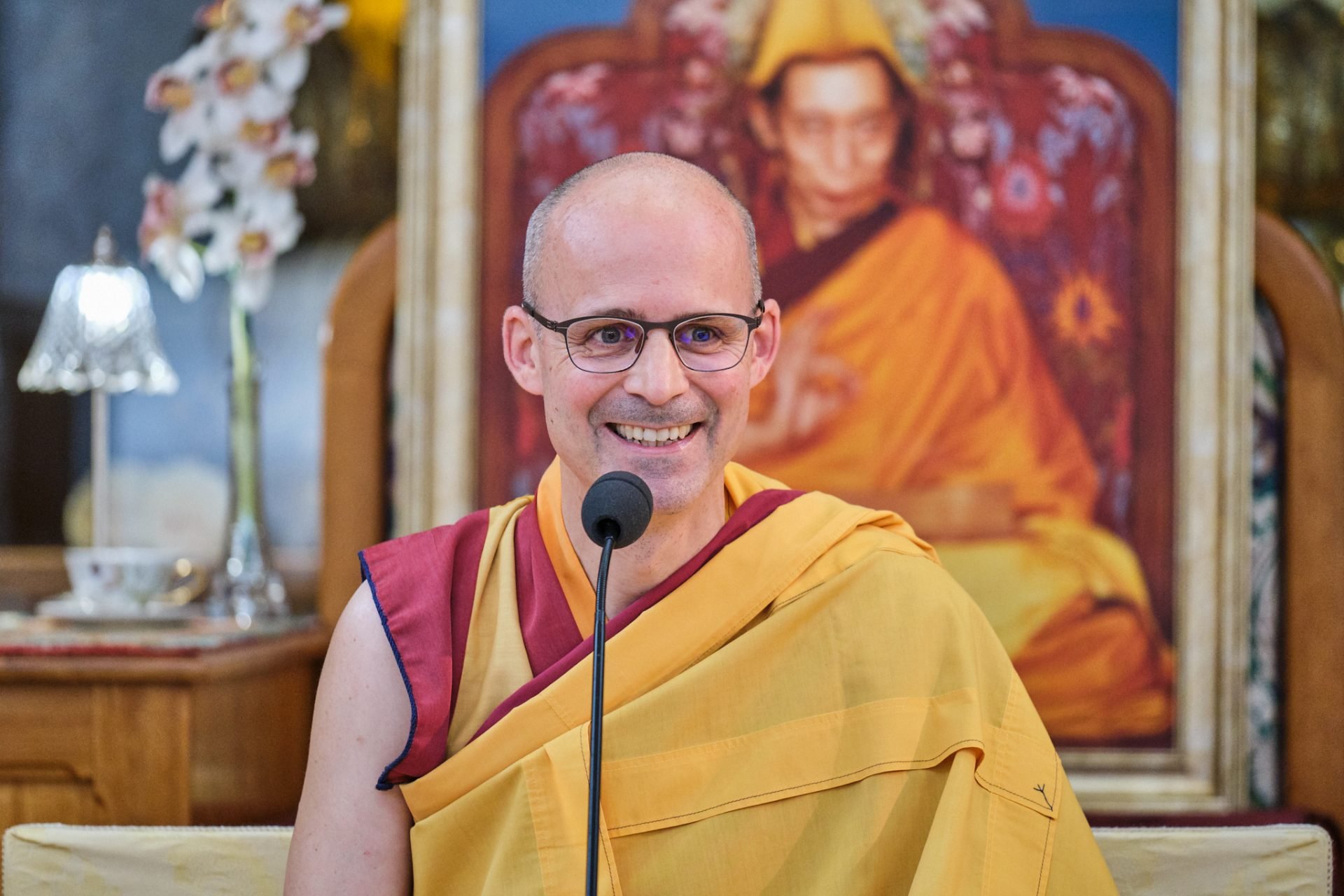 There have been many magical moments in this Festival so far, but one that will linger in the memory for a long time is the sublime sound of three thousand people quietly reciting the mantra OM MANI PEME HUM during the empowerment today. The sacred murmur of wisdom air filling the Temple!
Gen-la Dekyong bestowed the blessing empowerment of Avalokiteshvara, the Buddha of Compassion, this morning, establishing a strong connection in our minds with Avalokiteshvara and nurturing our potential to attain the enlightened state for the sake of all living beings.
During both the empowerment and the subsequent commentary to the practice in the afternoon, Gen-la transmitted the blessing of the chapter on Essential Insights into the Avalokiteshvara sadhana from The Mirror of Dharma with Additions by Venerable Geshe Kelsang Gyatso Rinpoche.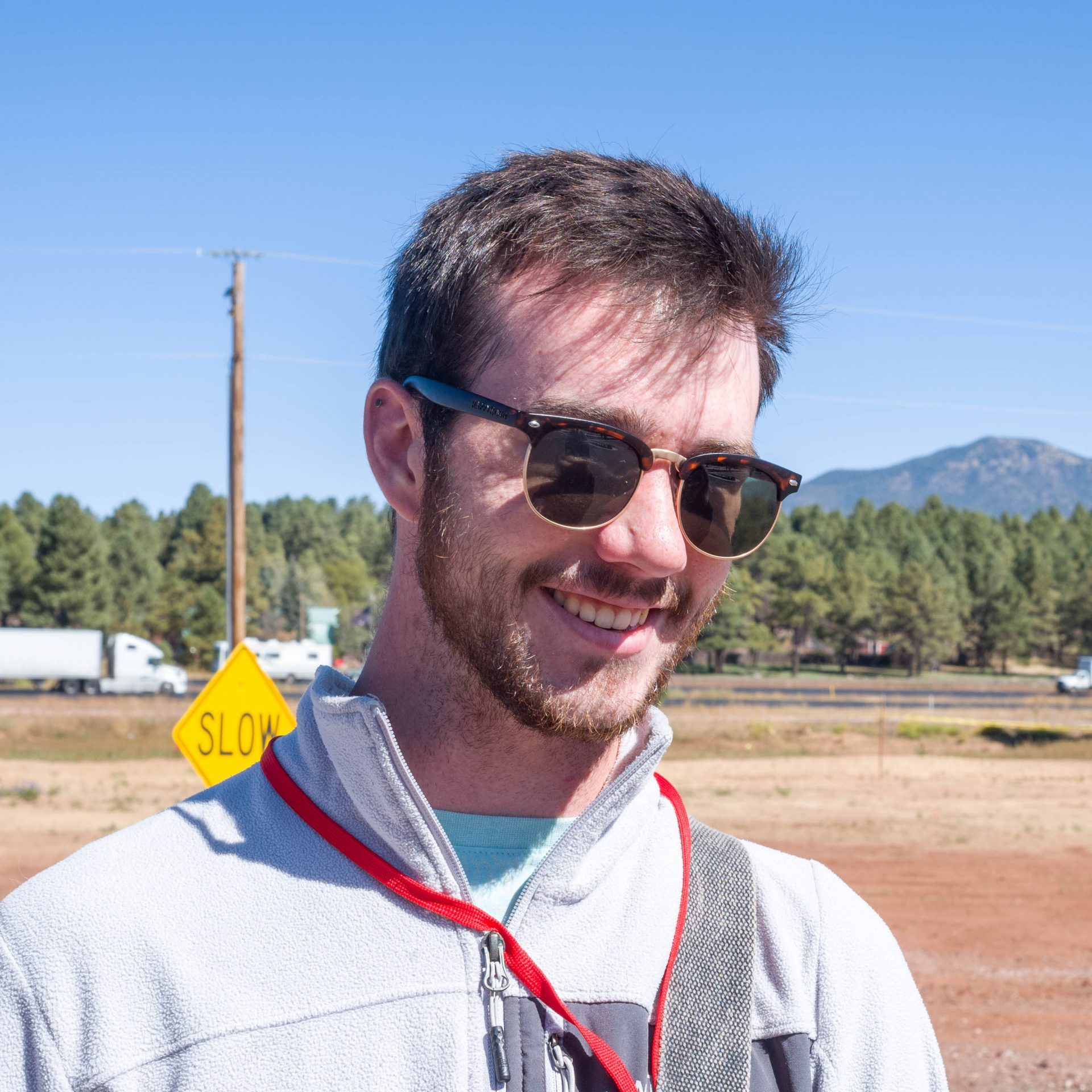 In a deeply moving and extremely profound teaching in the afternoon, Gen-la gave a brief commentary to the sadhana and then explained how to engage in the subsequent practice of Avalokiteshvara, referring extensively to the unpublished oral instructions she received directly from Venerable Geshe-la. This blessed instruction is at once supremely practical and extremely profound.
It includes an extraordinary explanation of the union of appearance and emptiness according to the uncommon presentation of our tradition.
This was Gen-la's last teaching of this Festival. Tomorrow, Gen-la Khyenrab begins three days of teachings on The Three Principal Aspects of the Path to Enlightenment and the section on training in meditation, which will include more explanation of the union of appearance and emptiness transmitted directly by Venerable Geshe-la. How wonderful! How extraordinary!
We have to keep pinching ourselves to remind us this is really happening!