Featured Center, May 2019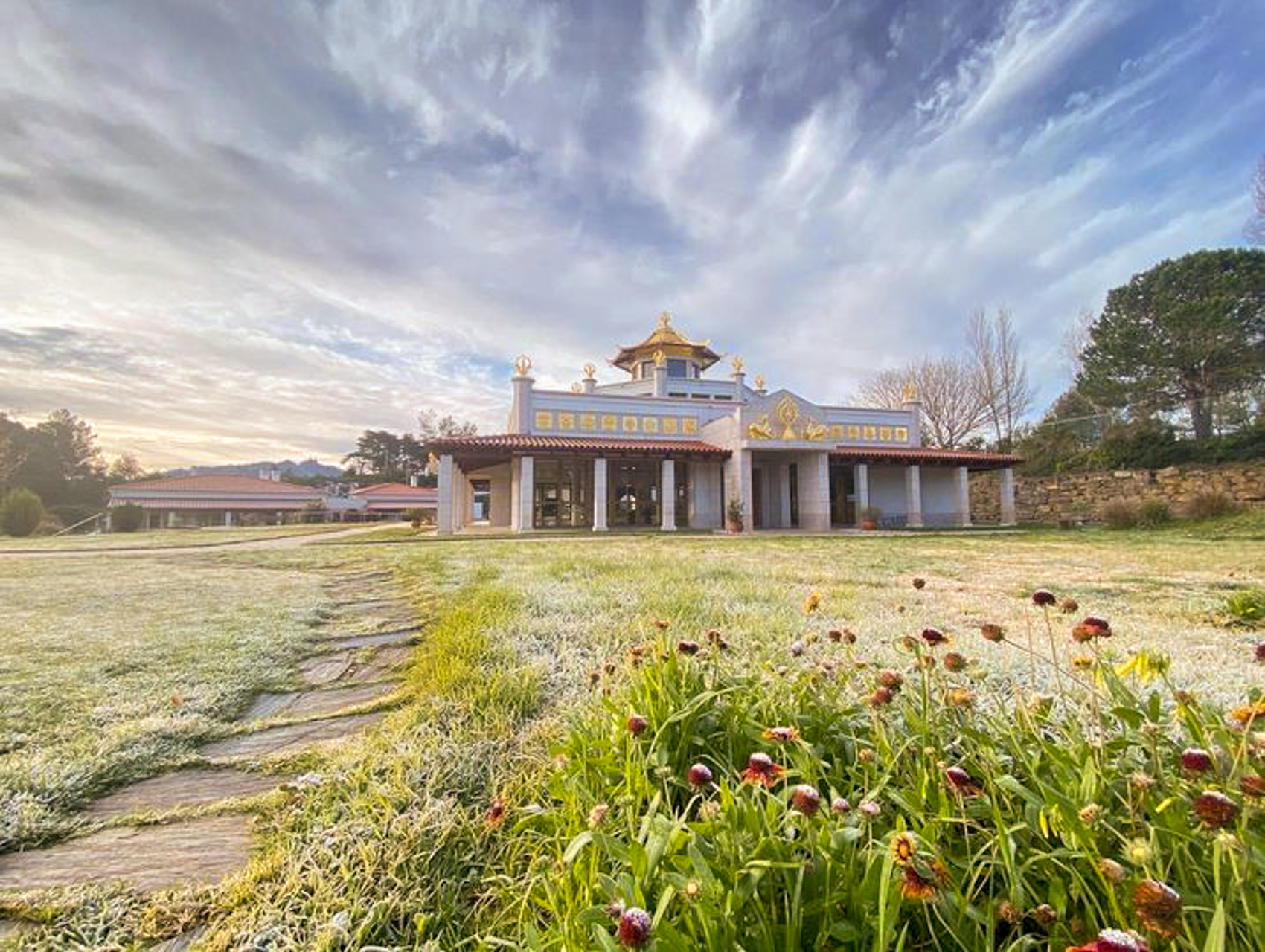 An extraordinary beginning to an extraordinary place
KMC Deuachen was founded by Venerable Geshe Kelsang Gyatso Rinpoche, who visited Sintra in 2013 to bless and open the Temple.
At that time Venerable Geshe-la gave extraordinary empowerment and teachings at the NKT International Fall Festival, which was held in nearby Cascais.
More than 7,000 people from all over the world gathered to take part in this magical event.
To this day, the presence of Venerable Geshe-la and the international Kadampa community is still warmly remembered by the people of Cascais.
This was a new beginning for the Kadam Dharma in Portugal. Deuachen, the Joyful Land, was open to the public and everyone was welcome.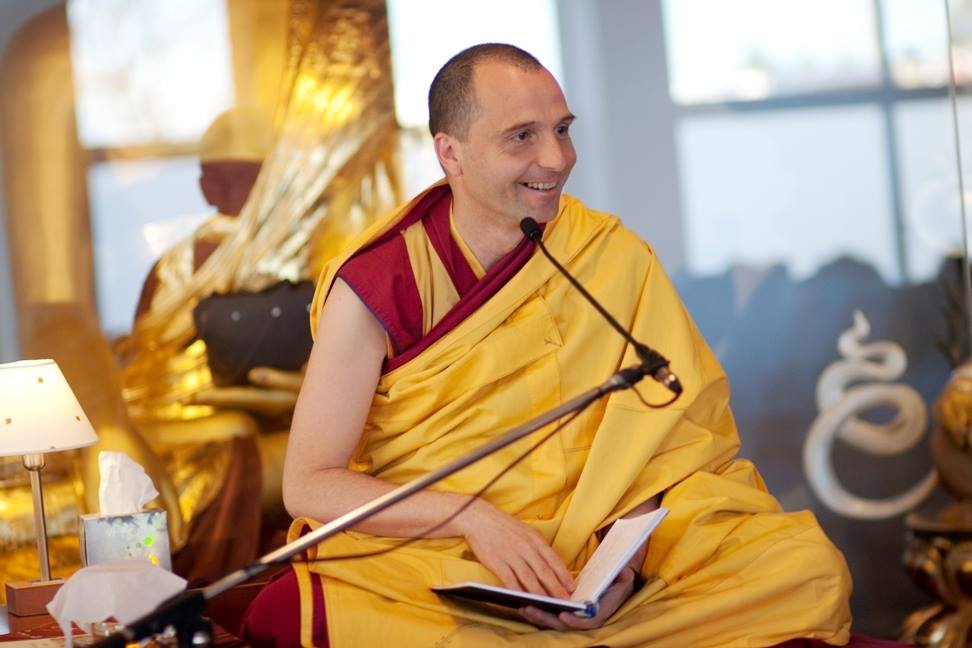 The Principal Teacher at KMC Deuachen and its branches is Gen Kelsang Rigden. Gen Rigden is a Buddhist monk who has dedicated his life to helping others solve their daily problems through the practices of modern Kadampa Buddhism.
His warm approach, sense of humor and clarity in presenting the teachings encourages us to practice meditation and sincerely apply Buddha's teachings in our lives.
Spiritual program - something for everyone
Under the guidance of the Principal Teacher, Gen Kelsang Rigden, the center has a flourishing spiritual program that offers something for all levels.
Located in a perfect setting, 30 min from Lisbon between mountains and the Atlantic Ocean, it is the perfect location to attend courses and meditation classes and meet up with spiritual friends.
The center offers the General Program and Foundation Program, and also hosts national and international courses.
Here you will see families walking in the garden, friends meeting at the World Peace Coffee, children visiting our famous insect hotel, and much more. It is in every respect a joyful and peaceful place.
Everyone is sincerely welcome to visit and take home some indestructible virtuous imprints from this holy place.
Find out more about the center and its program on the center's website.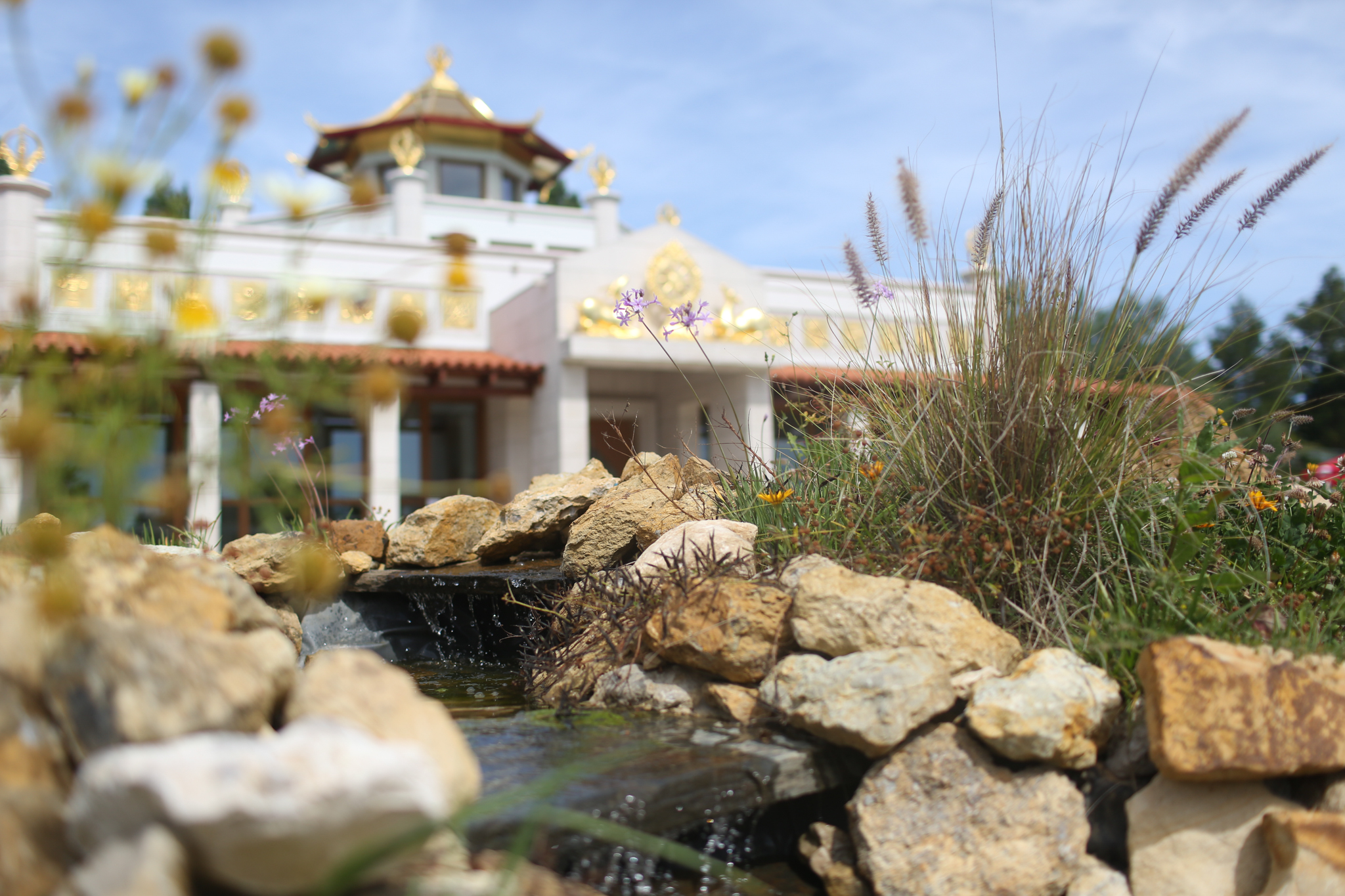 Members of the center are working hard to make the teachings of modern Kadampa Buddhism available throughout the country, and especially in Lisbon and Porto.
With their own students, Teachers and coordinators, these branches are growing stronger by the day.
At the Temple itself, a  strong community of volunteers and over 20 residents bonded by the sincere appreciation of Kadam Dharma, work together to care for this precious place and welcome all practitioners, guests and visitors.