Modern Kadampa Buddhism is a special presentation of Buddha's teachings for the modern world.
It is open to everyone whether Buddhist or not regardless of nationality, age or gender.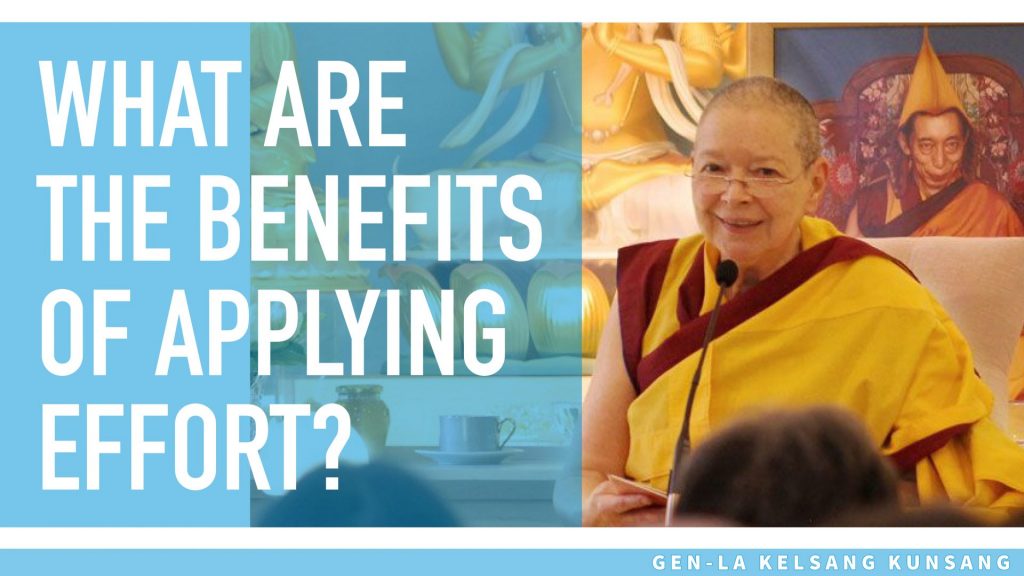 In this second of three teachings on effort Gen-la Kunsang explains the benefits of applying effort
Mar 19 – 21   Nordic Festival
Mar 19 – 21   East Asian Dharma Celebration
Mar 31 – Apr 4   Spanish Festival
Apr 1 – 4   Argentinian Dharma Celebration
Apr 1 – 4   Brazilian Dharma Celebration
Apr 1 – 4   Chilean Dharma Celebration
Apr 1 – 5   Swiss Dharma Celebration
How to Build a Pure World
Local, regional and international meditation courses & retreats
Founder, teachings and practices of Modern Kadampa Buddhism
Temples, meditation centers, city spaces and retreat centers worldwide
To ensure that our meditation is effective, each meditation practice is presented in two stages: the contemplation and the actual meditation. We should memorize the contemplation and during the meditation session mentally repeat it again and again. Through this we will generate or find the object of the actual meditation. Having found the object we then hold it strongly and meditate on it single-pointedly. This way of meditating is very practical and important, so we should keep this advice in our heart.
Venerable Geshe Kelsang Gyatso Rinpoche,
The Oral Instructions of Mahamudra