Modern Kadampa Buddhism is a special presentation of Buddha's teachings for the modern world.
It is open to everyone whether Buddhist or not regardless of nationality, age or gender.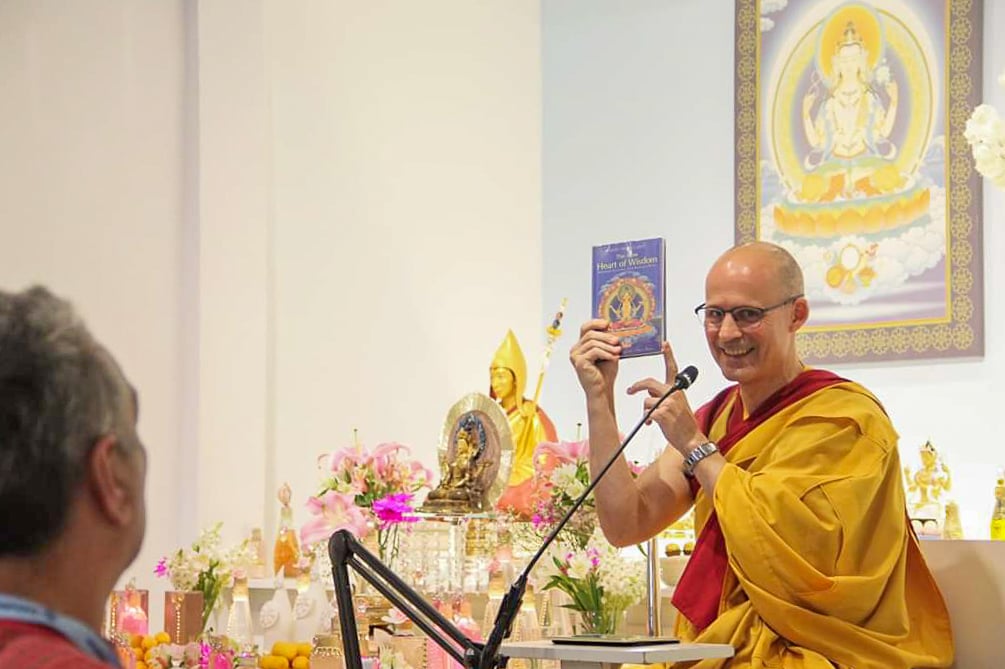 150 people from Buenos Aires, Cordoba, La Plata and Uruguay gathered this weekend at KMC Argentina for the Argentina National Festival with Guen-la Kelsang Jampa, the Deputy Spiritual Director of NKT-IKBU.
How to Build a Pure World
Local, regional and international meditation courses & retreats
Founder, teachings and practices of Modern Kadampa Buddhism
Temples, meditation centers, city spaces and retreat centers worldwide
This month's featured book
With this human life, each day, each hour, each minute, can be completely worthwhile. Every single moment of our precious human life has great meaning. In just one hour human beings can create the same amount of merit that a god creates in one aeon. If we meditate on love for just five minutes, or if we make just one prostration to our Spiritual Guide regarding him or her as an emanation of all the Buddhas, we shall create immeasurable merit.
Venerable Geshe Kelsang Gyatso Rinpoche,
Joyful Path of Good Fortune