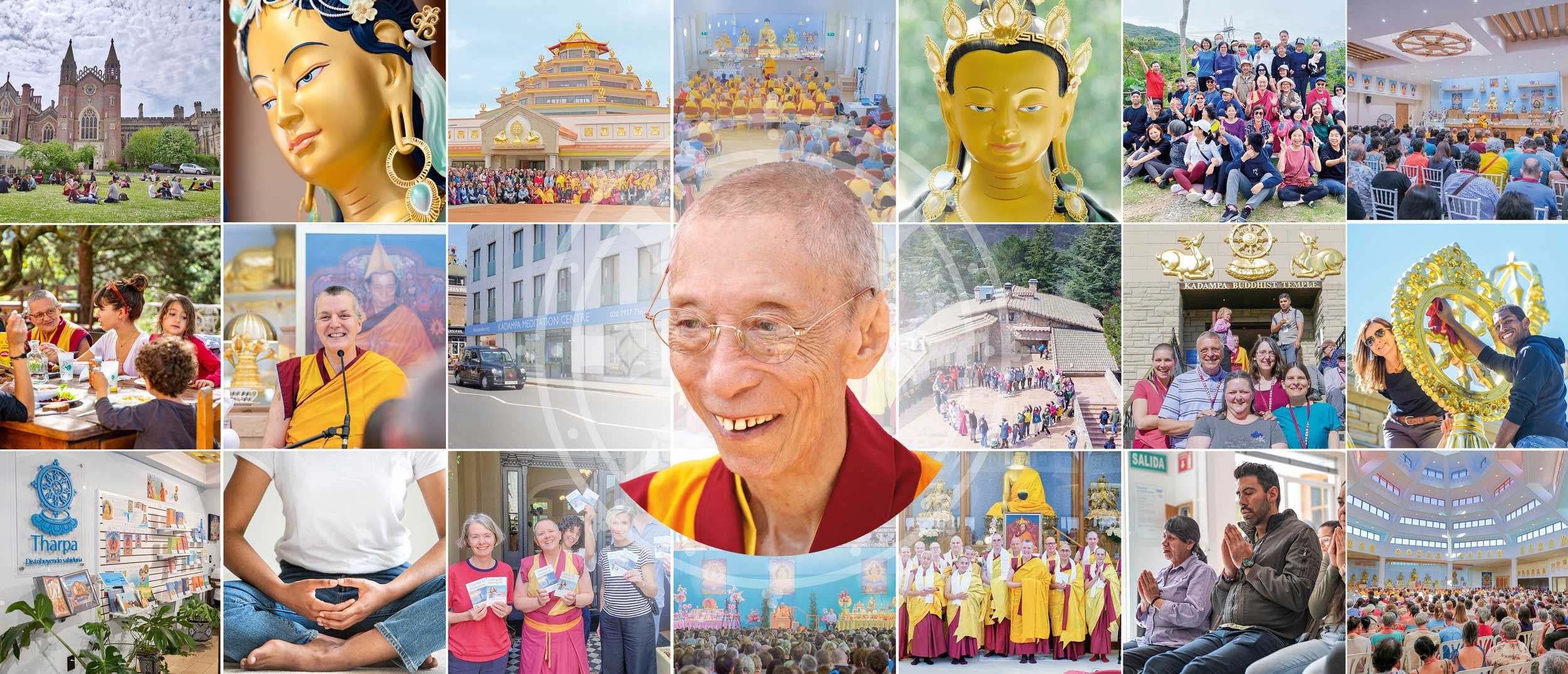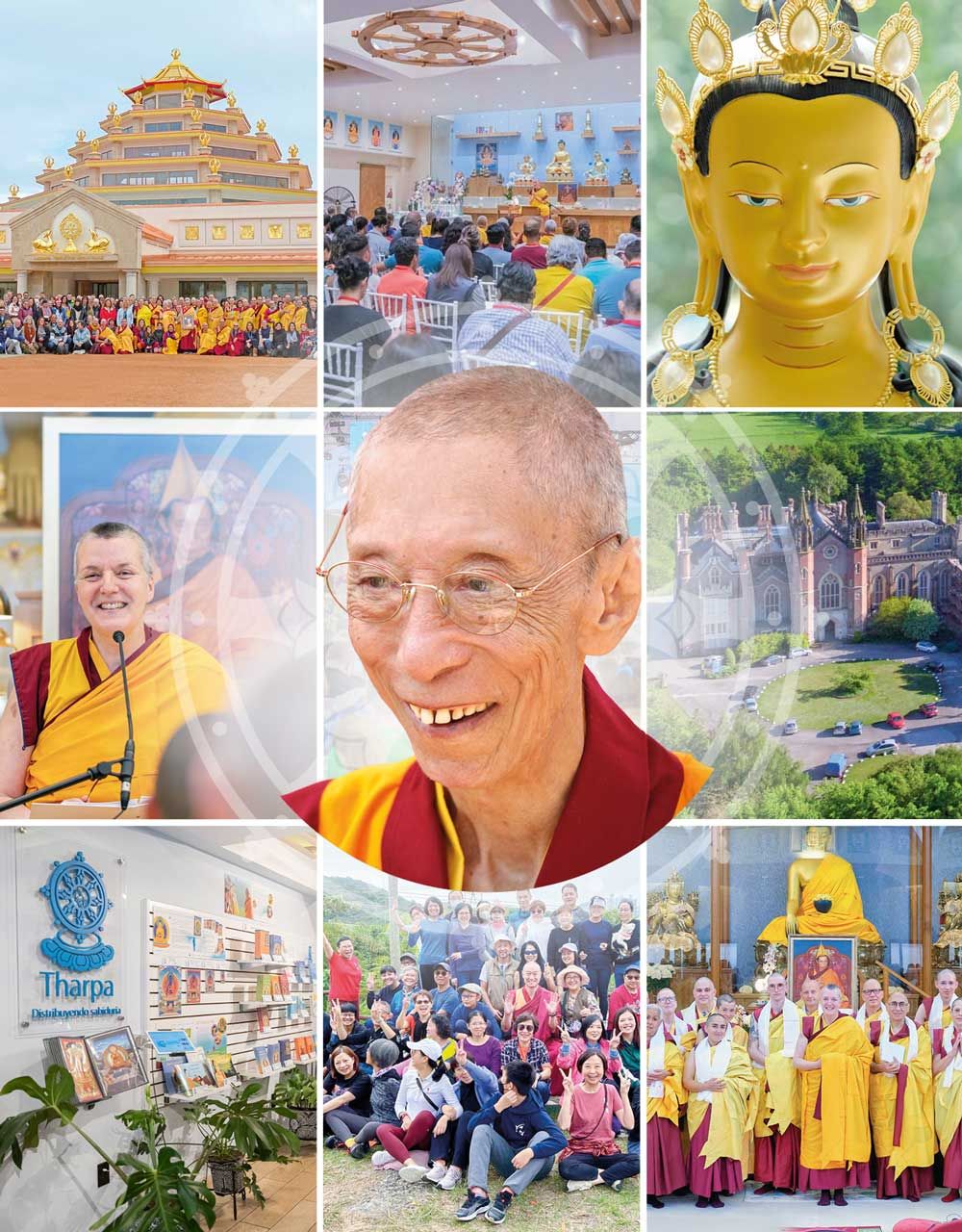 New Kadampa Tradition - International Kadampa Buddhist Union
VENERABLE GESHE KELSANG GYATSO RINPOCHE
VENERABLE GESHE KELSANG GYATSO RINPOCHE
The Founder of Modern Kadampa Buddhism is Venerable Geshe Kelsang Gyatso Rinpoche, affectionately known as Venerable Geshe-la, a world-renowned meditation master and Teacher. He inspired thousands of people around the world to apply the pure teachings of Buddha to their modern lives to solve their personal problems and discover a deep and lasting inner peace and happiness. Today, the legacy of his life's work touches the lives of people of all nationalities and cultures.

"The day will come when you will do my job."
VENERABLE GESHE KELSANG GYATSO RINPOCHE
FOLLOWING IN THE FOOTSTEPS OF THE SPIRITUAL GUIDE
Venerable Geshe Kelsang Gyatso Rinpoche devoted his entire life to making the pure teachings of Buddha available in a modern form to people throughout the world.
Now Venerable Geshe-la's followers holding him at their hearts continue his work with auspicious projects in every region of the world.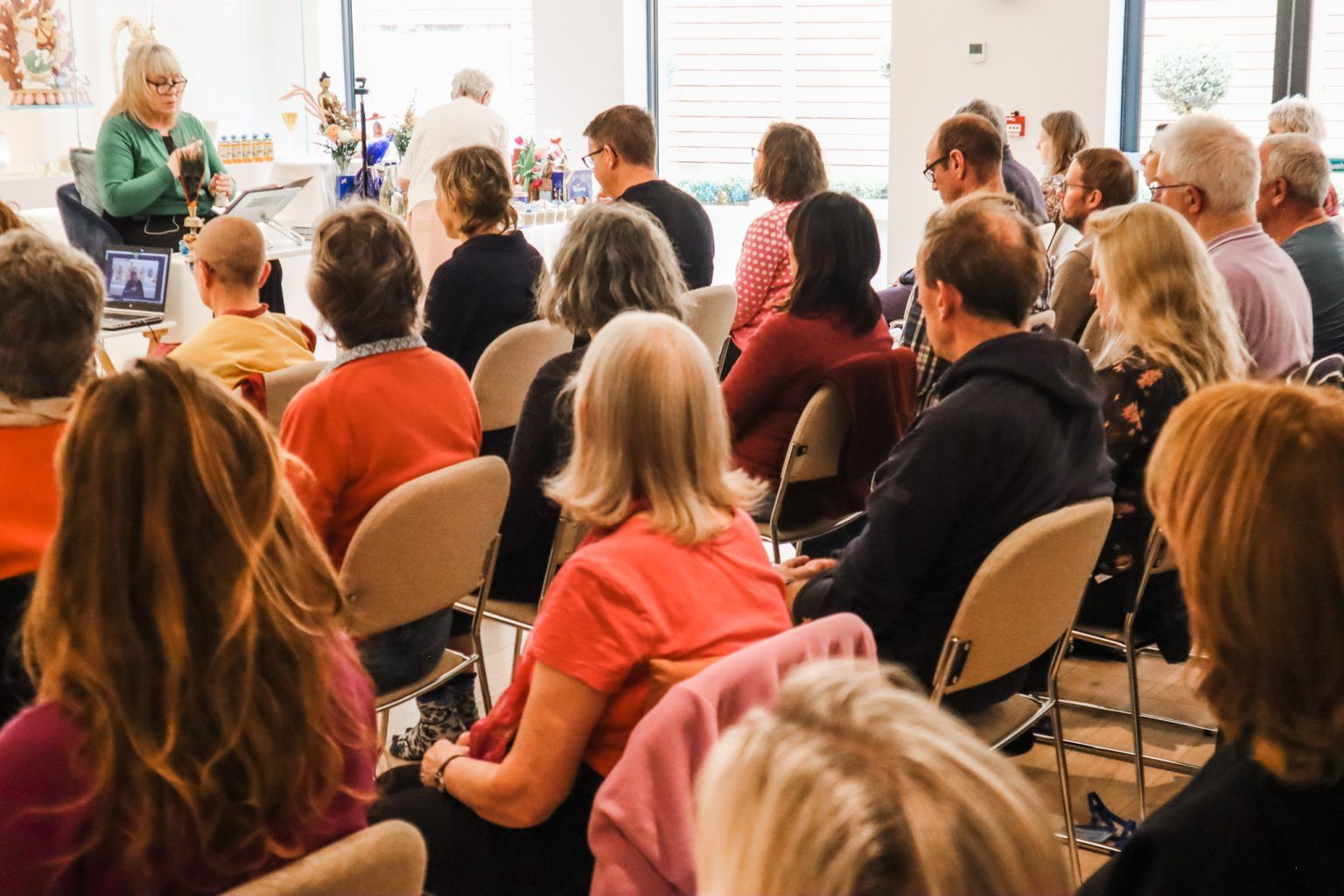 Festivals & Celebrations
This year's Irish Dharma Celebration took place at Tara KMC, Dublin, with Kadam Bridget Heyes, National Spiritual Director of UK and Ireland granting Medicine Buddha empowerment and giving teachings on this practice.
The first Saturday in April is set aside to commemorate the founding of NKT-IKBU by Venerable Geshe Kelsang Gyatso Rinpoche in 1991. Throughout his life Venerable Geshe-la worked tirelessly to lay the foundations for pure Kadampa Buddhism to flourish in this world for many generations to come, bringing inner peace to everyone.
Read More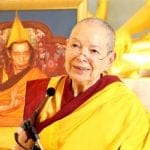 In the heart of everyone is a limitless potential of love, compassion and wisdom
Words of Wisdom & Compassion
Daily quote from the collected works of Venerable Geshe-la
In the Sutras, Buddha says:
If you have only effort you have all Dharmas,
But if you have only laziness you have nothing.
A person who has no great knowledge of Dharma but who nevertheless applies effort consistently will gradually attain all virtuous qualities; but a person who knows a great deal and has only one fault - laziness - will not be able to increase his or her good qualities and gain experience of Dharma.
Venerable Geshe Kelsang Gyatso Rinpoche,
How to Understand the Mind