Modern Kadampa Buddhism is a special presentation of Buddha's teachings for the modern world.
It is open to everyone whether Buddhist or not regardless of nationality, age or gender.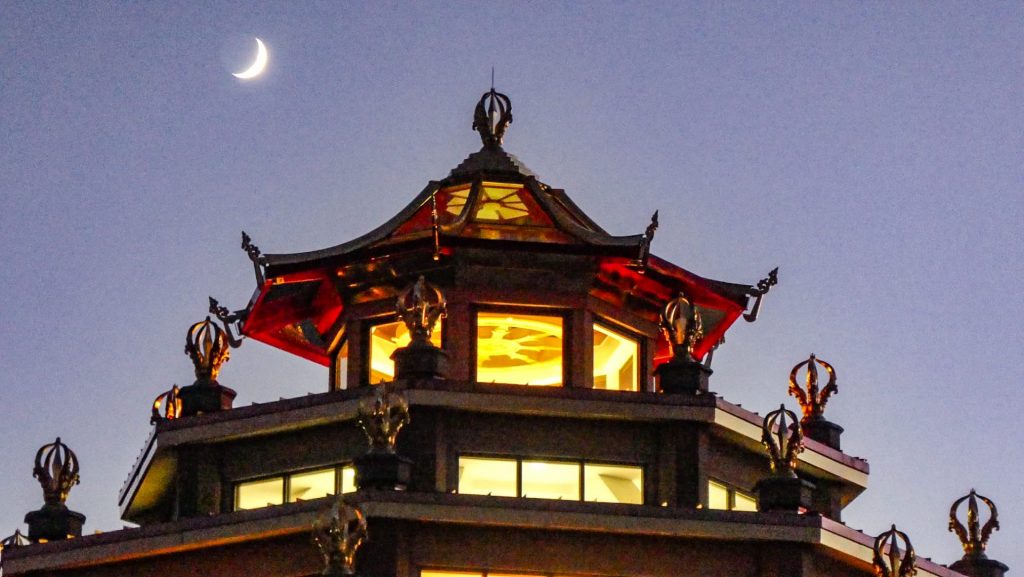 The same is true of the development of the International Temples Project (ITP). Although much has been accomplished in recent years with the completion of five major Temples for World Peace and scores of smaller urban Temples, within the context of Venerable Geshe Kelsang Gyatso Rinpoche's vast, compassionate vision this is just the beginning - the new moon.
Opening of The Fifth Kadampa Temple
Local, regional and international meditation courses & retreats
Founder, teachings and practices of Modern Kadampa Buddhism
Temples, meditation centers, city spaces and retreat centers worldwide
This month's featured book
Settling like the trail of a bird flying in the sky.
When a bird flies through the sky it leaves no trace of its movements, and so there is no trail to follow. In the same way, if distracting thoughts arise during our meditation we should not follow them but, by keeping our mind single-pointedly on the object of meditation, let them pass without trace.
Venerable Geshe Kelsang Gyatso Rinpoche,
Clear Light of Bliss