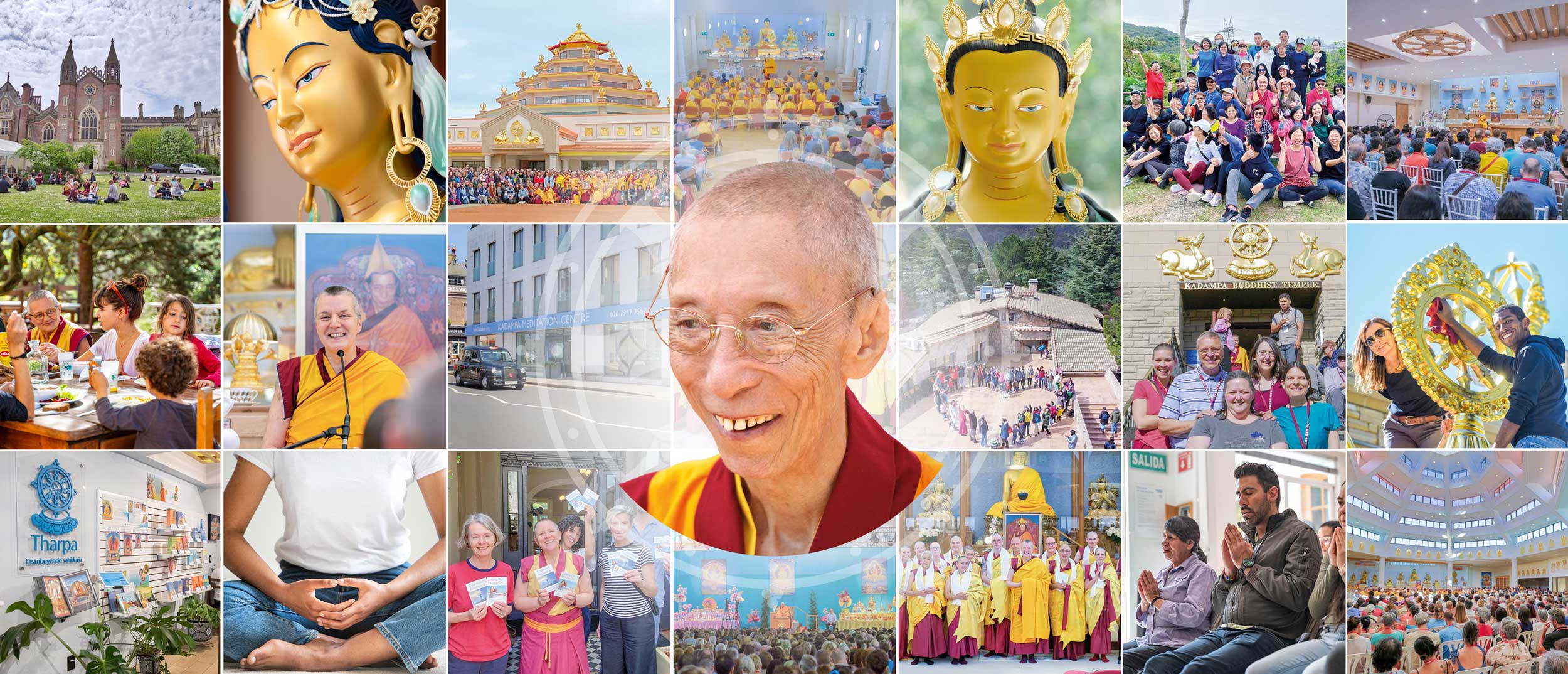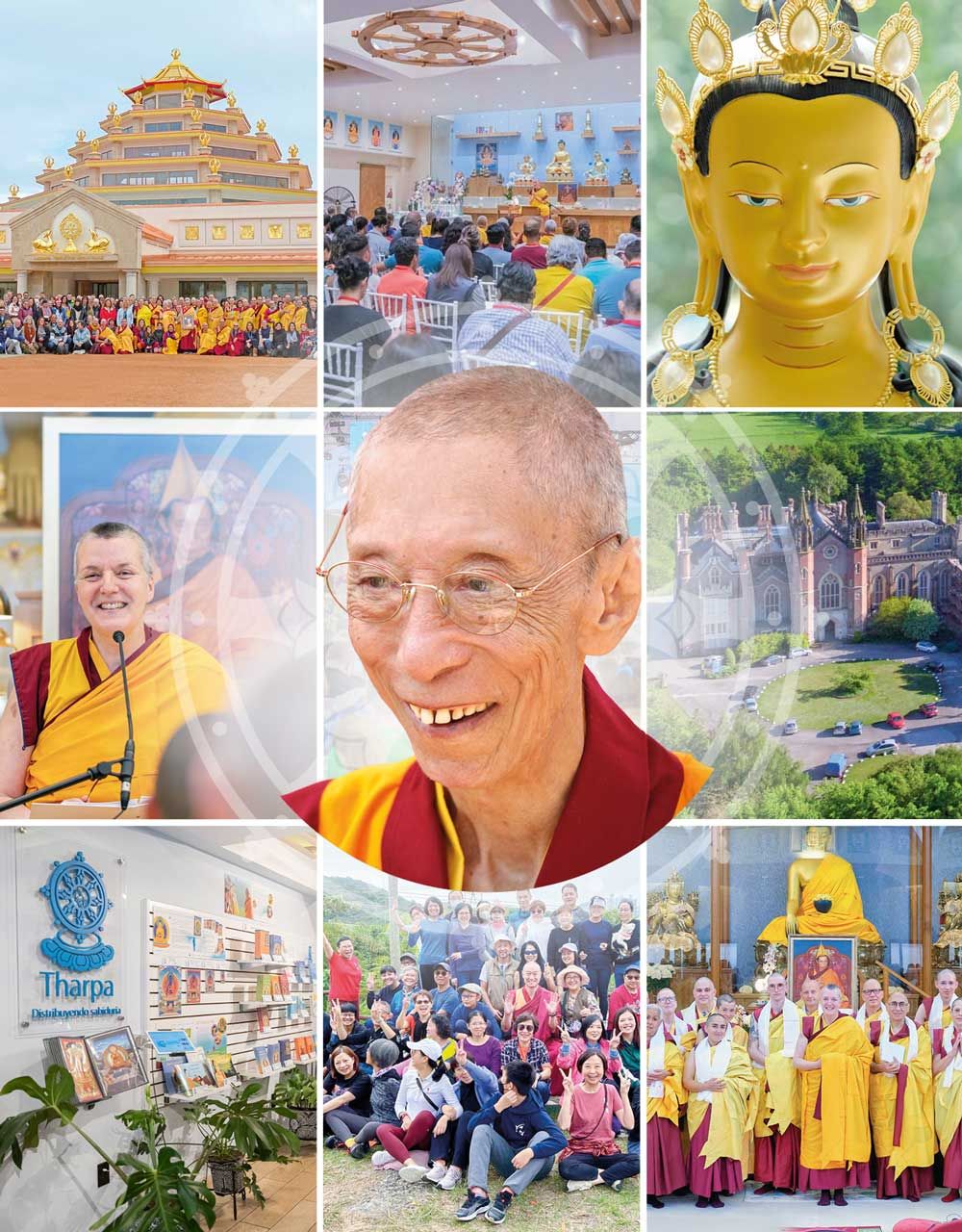 New Kadampa Tradition - International Kadampa Buddhist Union
VENERABLE GESHE KELSANG GYATSO RINPOCHE
VENERABLE GESHE KELSANG GYATSO RINPOCHE
The Founder of Modern Kadampa Buddhism is Venerable Geshe Kelsang Gyatso Rinpoche, affectionately known as Venerable Geshe-la, a world-renowned meditation master and Teacher. He inspired thousands of people around the world to apply the pure teachings of Buddha to their modern lives to solve their personal problems and discover a deep and lasting inner peace and happiness. Today, the legacy of his life's work touches the lives of people of all nationalities and cultures.

"The day will come when you will do my job."
VENERABLE GESHE KELSANG GYATSO RINPOCHE
FOLLOWING IN THE FOOTSTEPS OF THE SPIRITUAL GUIDE
Venerable Geshe Kelsang Gyatso Rinpoche devoted his entire life to making the pure teachings of Buddha available in a modern form to people throughout the world.
Now Venerable Geshe-la's followers holding him at their hearts continue his work with auspicious projects in every region of the world.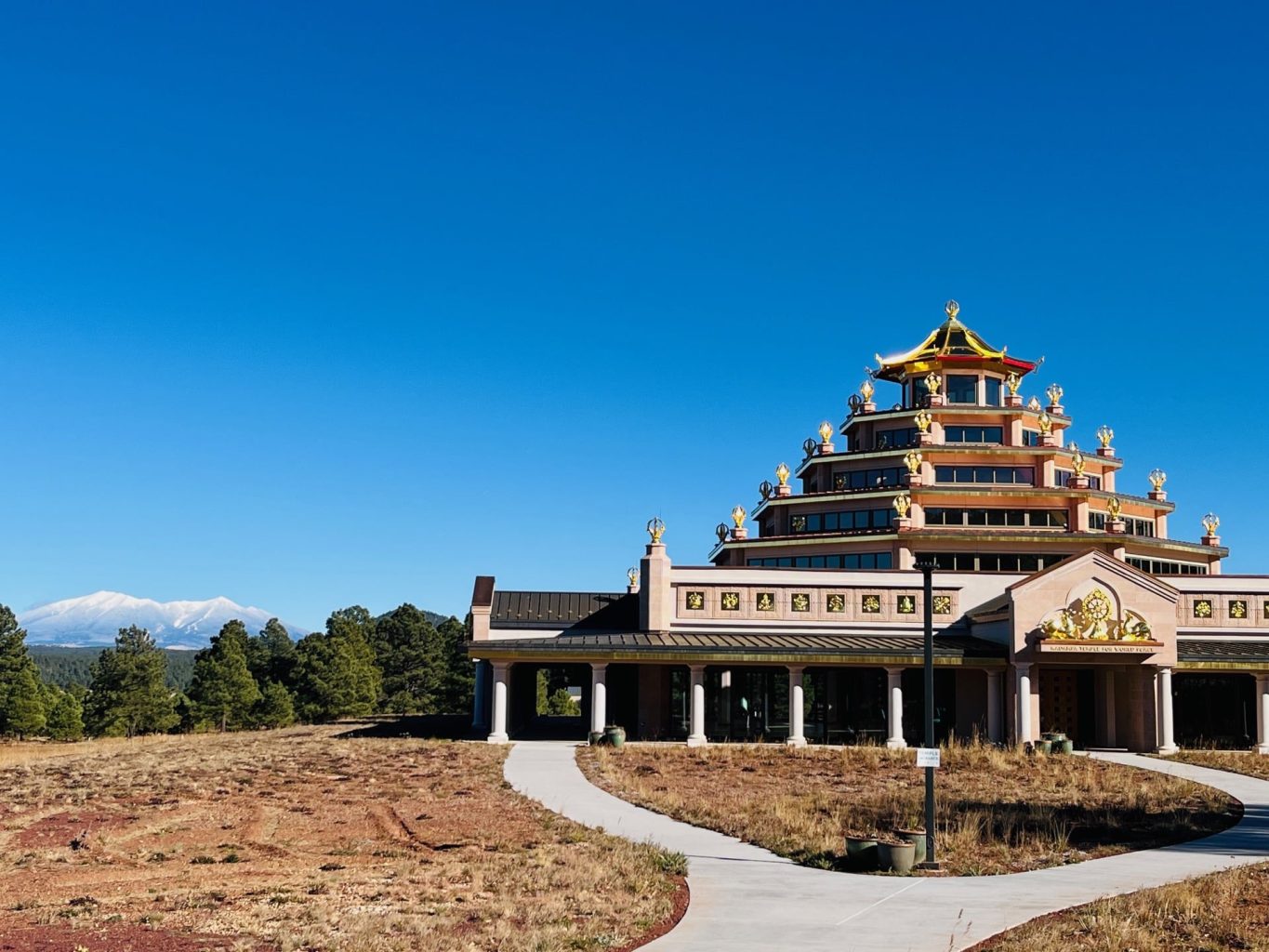 Centers
Thanksgiving at IKRC Grand Canyon was celebrated on multiple occasions. From community meals to special retreats, the community and guests had a great opportunity to come together to give thanks and rejoice in the development of their Centre.
What a wonderful weekend! People arrived at MKMC on Friday evening for a weekend course with Gen-la Dekyong. Over the weekend Gen-la gave the blessing empowerment of Je Tsongkhapa and commentary to the special Kadampa prayer "Request to the Holy Spiritual Guide Venerable Geshe Kelsang Gyatso Rinpoche from his Faithful Disciples".
Read More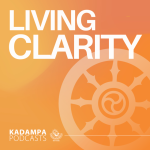 We have never learned how to fulfil our deepest wish for lasting happiness.
Event information coming soon
Words of Wisdom & Compassion
Daily quote from the collected works of Venerable Geshe-la
The goal or aspiration of every living being is to experience happiness. There are two kinds of happiness and hence two kinds of goal - temporary and ultimate. Temporary happiness is the happiness that can be experienced by humans and gods; it is the limited happiness that can be experienced while beings remain bound within samsara. Ultimate happiness is the pure, eternal happiness of liberation and full enlightenment.
Venerable Geshe Kelsang Gyatso Rinpoche,
Joyful Path of Good Fortune