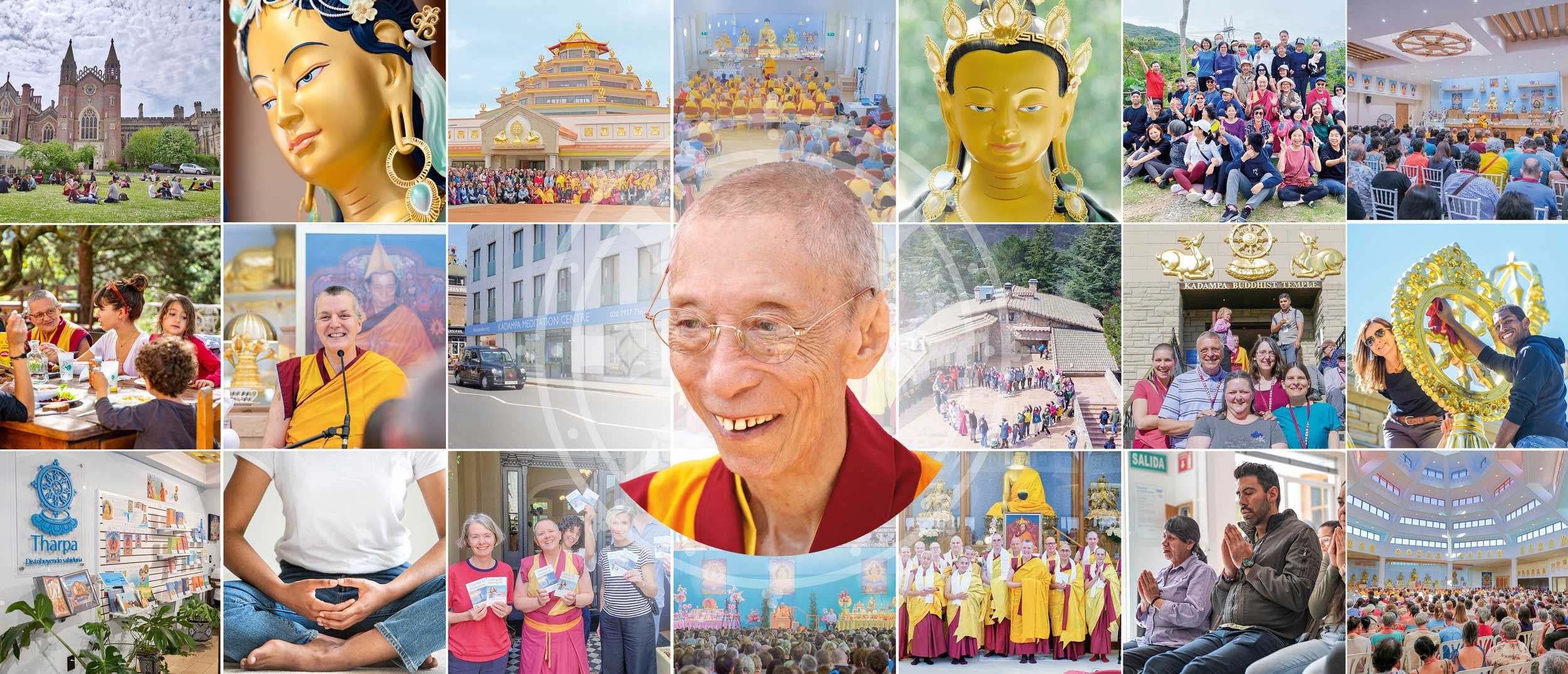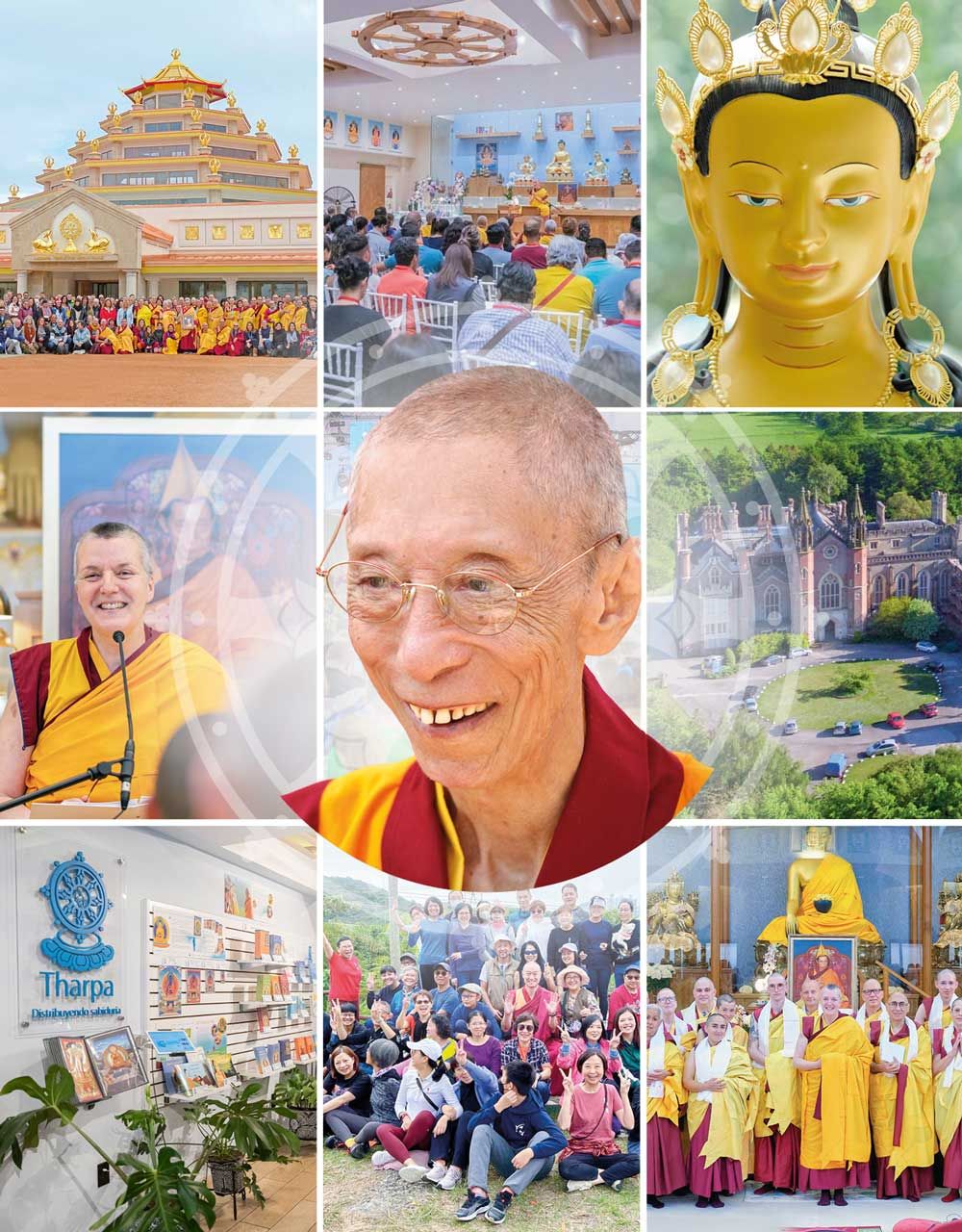 New Kadampa Tradition - International Kadampa Buddhist Union
VENERABLE GESHE KELSANG GYATSO RINPOCHE
VENERABLE GESHE KELSANG GYATSO RINPOCHE
The Founder of Modern Kadampa Buddhism is Venerable Geshe Kelsang Gyatso Rinpoche, affectionately known as Venerable Geshe-la, a world-renowned meditation master and Teacher. He inspired thousands of people around the world to apply the pure teachings of Buddha to their modern lives to solve their personal problems and discover a deep and lasting inner peace and happiness. Today, the legacy of his life's work touches the lives of people of all nationalities and cultures.

"The day will come when you will do my job."
VENERABLE GESHE KELSANG GYATSO RINPOCHE
FOLLOWING IN THE FOOTSTEPS OF THE SPIRITUAL GUIDE
Venerable Geshe Kelsang Gyatso Rinpoche devoted his entire life to making the pure teachings of Buddha available in a modern form to people throughout the world.
Now Venerable Geshe-la's followers holding him at their hearts continue his work with auspicious projects in every region of the world.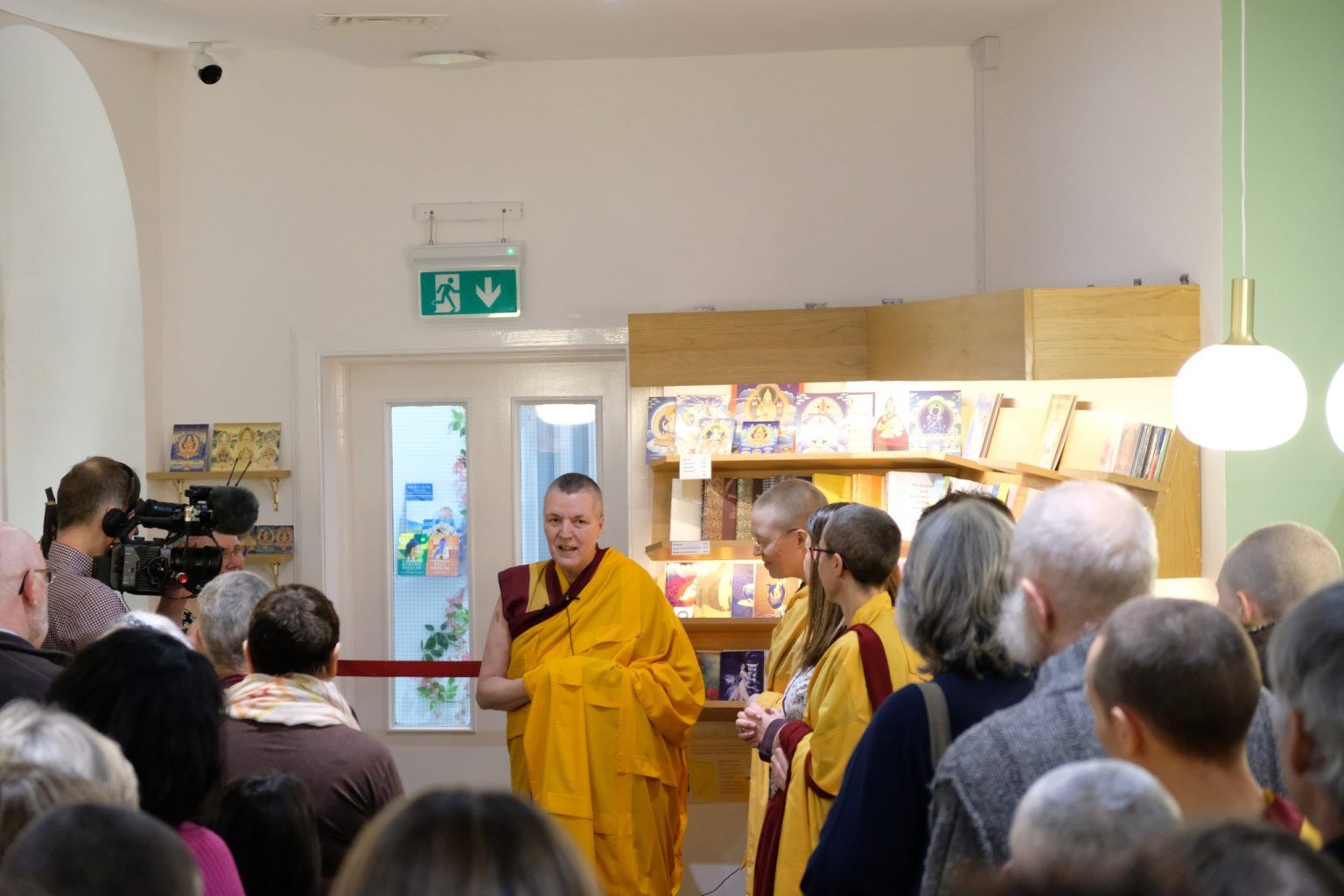 Centers
Having completed the centre during the pandemic, Kadampa Meditation Centre Aberdeen were delighted to finally welcome Kadampa's from all over Scotland and beyond, to their official Grand Opening with Gen-la Dekyong, the General Spiritual Director of the New Kadampa Tradition.
Around 200 people gathered at Phoenix Art Museum this week for a transformative evening with Gen-la Kelsang Jampa, Resident Teacher at IKRC Grand Canyon and Deputy Spiritual Director of NKT. Gen-la shared practical advice from Venerable Geshe Kelsang Gyatso Rinpoche in the teaching: "If you want to be happy, you need to develop a peaceful mind; if you want to make others happy, you need to cherish them."
Read More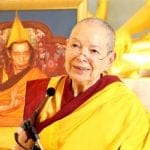 In the heart of everyone is a limitless potential of love, compassion and wisdom
Words of Wisdom & Compassion
Daily quote from the collected works of Venerable Geshe-la
The main function of the Buddha Jewel is to reveal the spiritual path to disciples by giving perfect Dharma teachings; the main function of the Dharma Jewel is to protect living beings from fear and suffering; and the main function of the Sangha Jewel is to help others by setting a good example. If we go for refuge knowing this, this is going for refuge understanding the different functions of the Three Jewels.
Venerable Geshe Kelsang Gyatso Rinpoche,
Joyful Path of Good Fortune