Modern Kadampa Buddhism is a special presentation of Buddha's teachings for the modern world.
It is open to everyone whether Buddhist or not regardless of nationality, age or gender.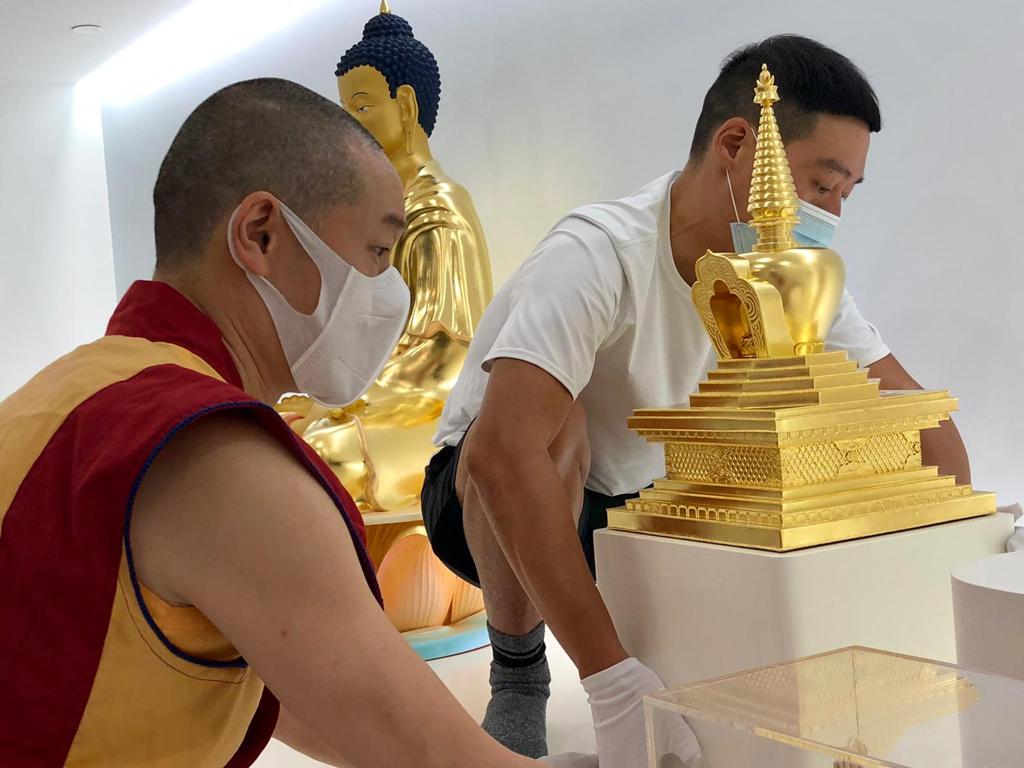 On Saturday November 7, International Temples Day, KMC Hong Kong relocated to their new center, which they designed and remodeled themselves. These last few days the community has worked diligently to enhance the shrine and install the eight auspicious symbols above the shrine.. Watch the videos and enjoy the photos of this auspicious work.
How to Build a Pure World
Local, regional and international meditation courses & retreats
Founder, teachings and practices of Modern Kadampa Buddhism
Temples, meditation centers, city spaces and retreat centers worldwide
This month's featured book
There is never a time when we do not need to rely upon a Spiritual Guide. Even after we have attained enlightenment we still need to rely sincerely upon our Spiritual Guide so as to show a good example to others. For example, Avalokiteshvara's crown is adorned by Amitabha to show that he relies upon his Spiritual Guide. Similarly, Maitreya's crown is adorned by a stupa, symbolising his reliance upon his Spiritual Guide, Buddha Shakyamuni.
Venerable Geshe Kelsang Gyatso Rinpoche,
Great Treasury of Merit