Modern Kadampa Buddhism is a special presentation of Buddha's teachings for the modern world.
It is open to everyone whether Buddhist or not regardless of nationality, age or gender.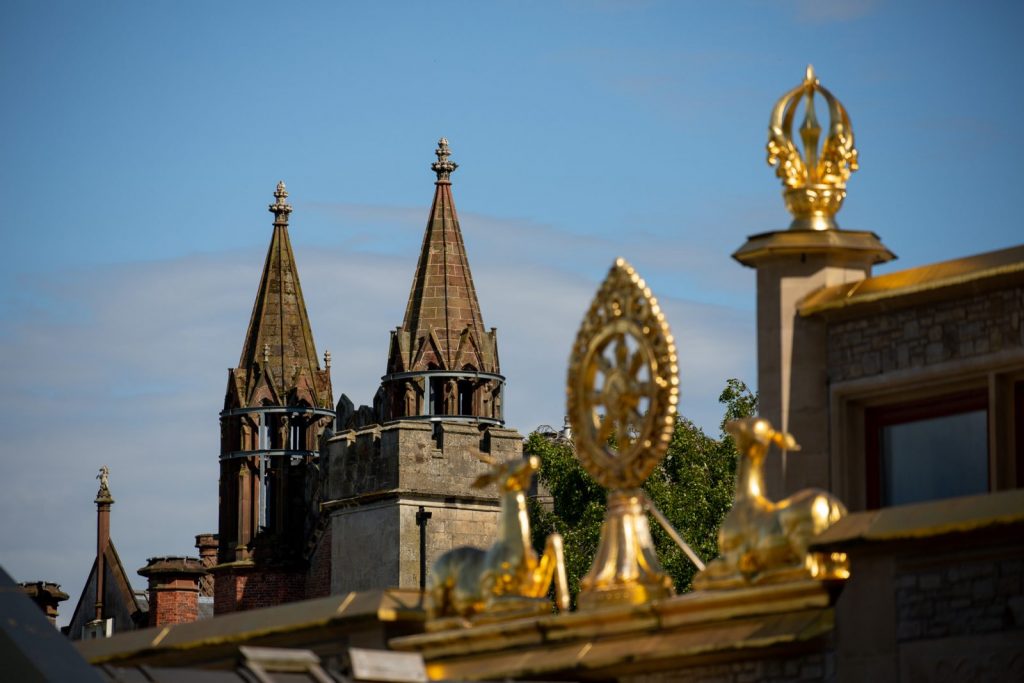 What better way to take the special teachings of the 2019 Fall Festival deeper into your heart than to spend some time at the mother center in profound guided meditation retreat in January 2020? January is a special time at Manjushri KMC when the whole centre enters into retreat mode for four weeks of winter retreat and an extraordinary calm falls upon the environment.
Opening of The Fifth Kadampa Temple
Local, regional and international meditation courses & retreats
Founder, teachings and practices of Modern Kadampa Buddhism
Temples, meditation centers, city spaces and retreat centers worldwide
This month's featured book
In Sutra of the Four Noble Truths Buddha says: 'You should attain cessations.' In this context, 'cessation' means the permanent cessation of suffering and its root, self-grasping ignorance. In saying this, Buddha is advising is not to be satisfied with s temporary liberation from particular sufferings, but that we should have the intention to accomplish the ultimate goal of human life, the supreme permanent peace of mind (nirvana), and the pure and everlasting happiness of enlightenment.
Venerable Geshe Kelsang Gyatso Rinpoche,
Modern Buddhism