Modern Kadampa Buddhism is a special presentation of Buddha's teachings for the modern world.
It is open to everyone whether Buddhist or not regardless of nationality, age or gender.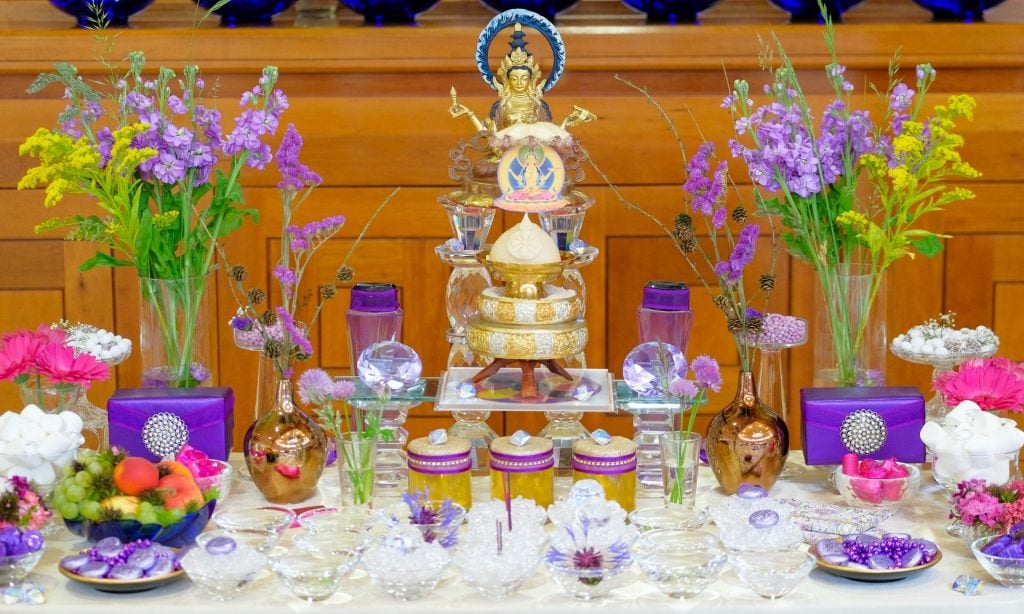 Last weekend people throughout the US enjoyed the US National Festival with Gen-la Kelsang Dekyong, General Spiritual Director of NKT-IKBU, hosted by KMC New York. Read what they had to say.
Bringing death into the path to the truth body through the power of imagination.
How to Build a Pure World
Local, regional and international meditation courses & retreats
Founder, teachings and practices of Modern Kadampa Buddhism
Temples, meditation centers, city spaces and retreat centers worldwide
In the Sutras, Buddha says:
If you have only effort you have all Dharmas, But if you have only laziness you have nothing.
A person who has no great knowledge of Dharma but who nevertheless applies effort consistently will gradually attain all virtuous qualities; but a person who knows a great deal and has only one fault - laziness - will not be able to increase his or her good qualities and gain experience of Dharma.
Venerable Geshe Kelsang Gyatso Rinpoche,
How to Understand the Mind