Modern Kadampa Buddhism is a special presentation of Buddha's teachings for the modern world.
It is open to everyone whether Buddhist or not regardless of nationality, age or gender.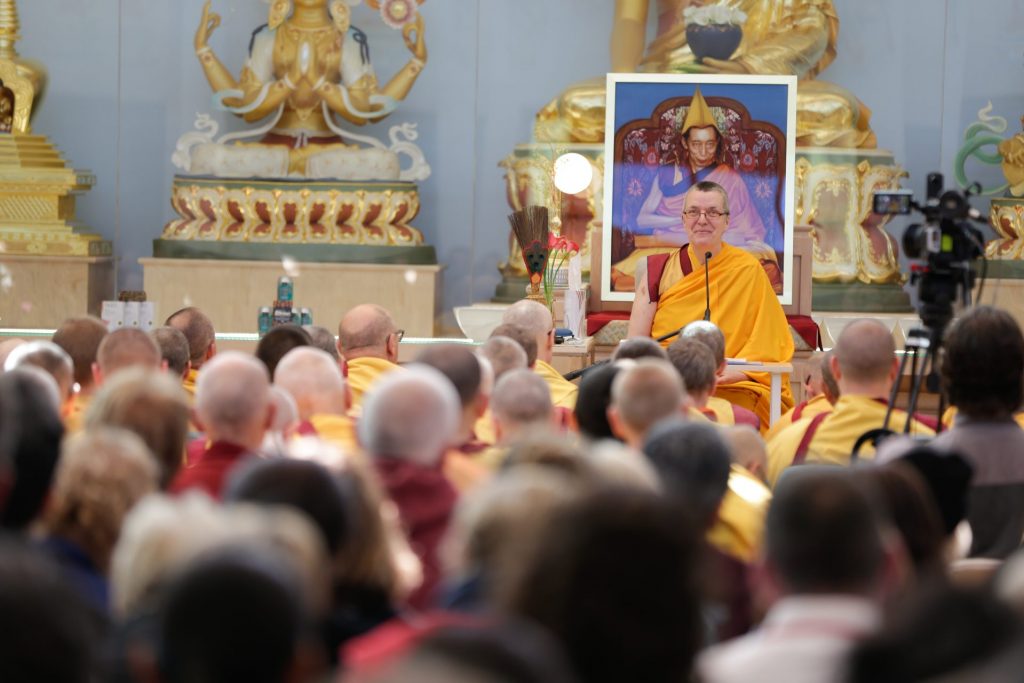 The last in a three-part series of extraordinary teachings given by Gen-la Kelsang Dekyong the General Spiritual Director of NKT-IKBU at the Fall Festival 2019. To listen to this teaching on how the lineage of understanding and experience is passed down in our tradition, we begin to realise how extremely fortunate we are!
How to Build a Pure World
Local, regional and international meditation courses & retreats
Founder, teachings and practices of Modern Kadampa Buddhism
Temples, meditation centers, city spaces and retreat centers worldwide
This month's featured book
When we are discouraged, disappointed or depressed, wisdom lifts our mind and makes us happy; and when we are over-excited or distracted, wisdom calms or mind and reduces our distractions. With wisdom our mind is always balanced and comfortable.
Venerable Geshe Kelsang Gyatso Rinpoche,
Great Treasury of Merit