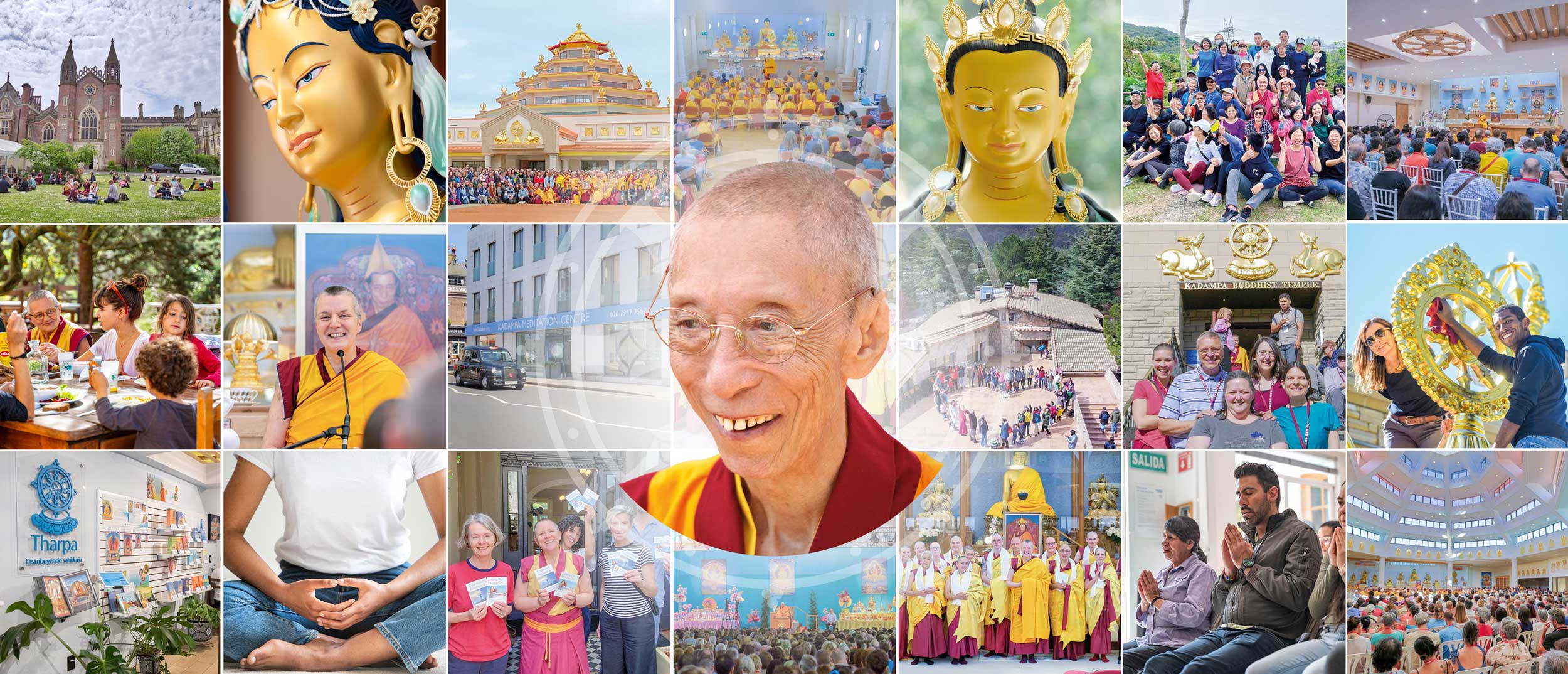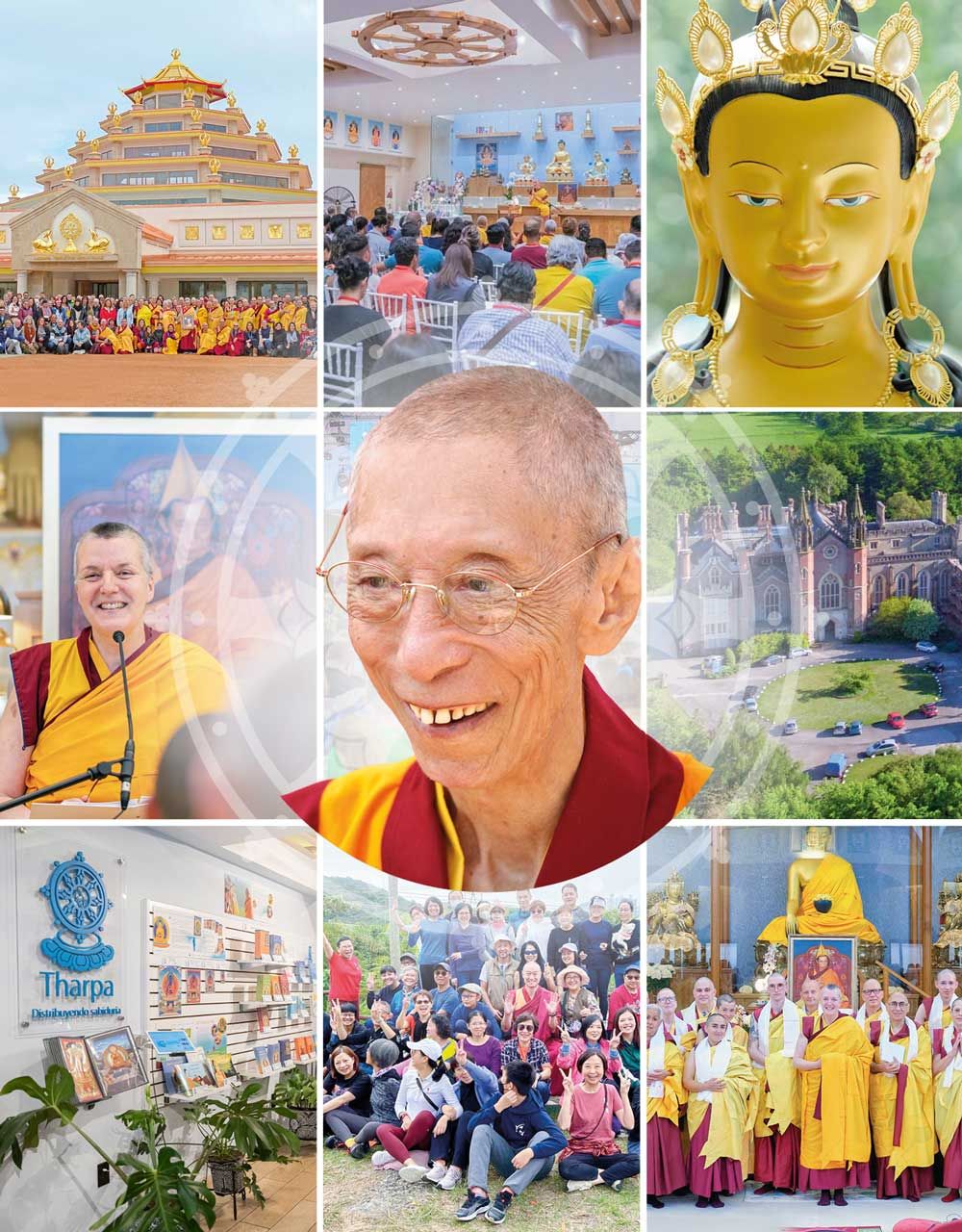 New Kadampa Tradition - International Kadampa Buddhist Union
VENERABLE GESHE KELSANG GYATSO RINPOCHE
VENERABLE GESHE KELSANG GYATSO RINPOCHE
The Founder of Modern Kadampa Buddhism is Venerable Geshe Kelsang Gyatso Rinpoche, affectionately known as Venerable Geshe-la, a world-renowned meditation master and Teacher. He inspired thousands of people around the world to apply the pure teachings of Buddha to their modern lives to solve their personal problems and discover a deep and lasting inner peace and happiness. Today, the legacy of his life's work touches the lives of people of all nationalities and cultures.

"The day will come when you will do my job."
VENERABLE GESHE KELSANG GYATSO RINPOCHE
FOLLOWING IN THE FOOTSTEPS OF THE SPIRITUAL GUIDE
Venerable Geshe Kelsang Gyatso Rinpoche devoted his entire life to making the pure teachings of Buddha available in a modern form to people throughout the world.
Now Venerable Geshe-la's followers holding him at their hearts continue his work with auspicious projects in every region of the world.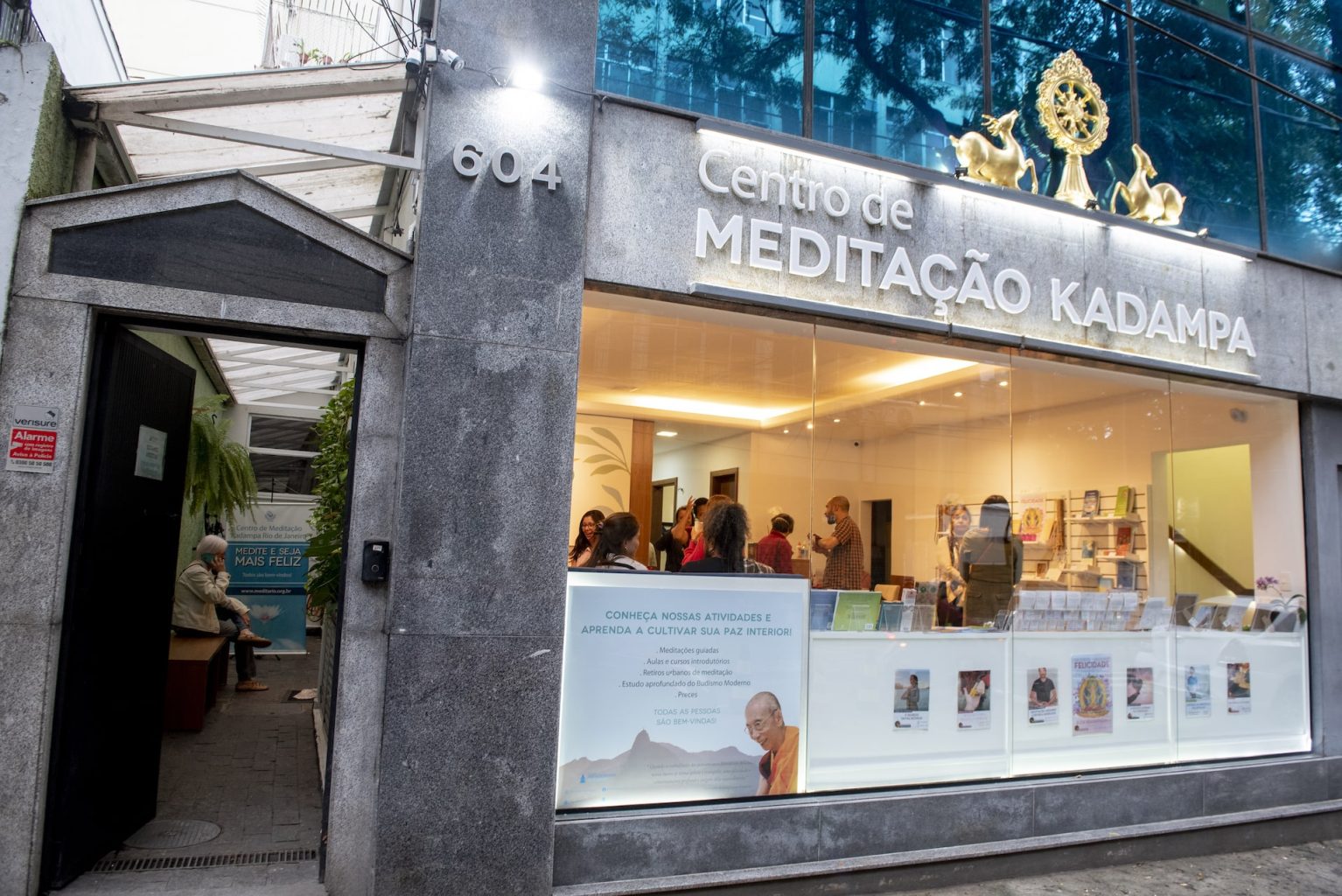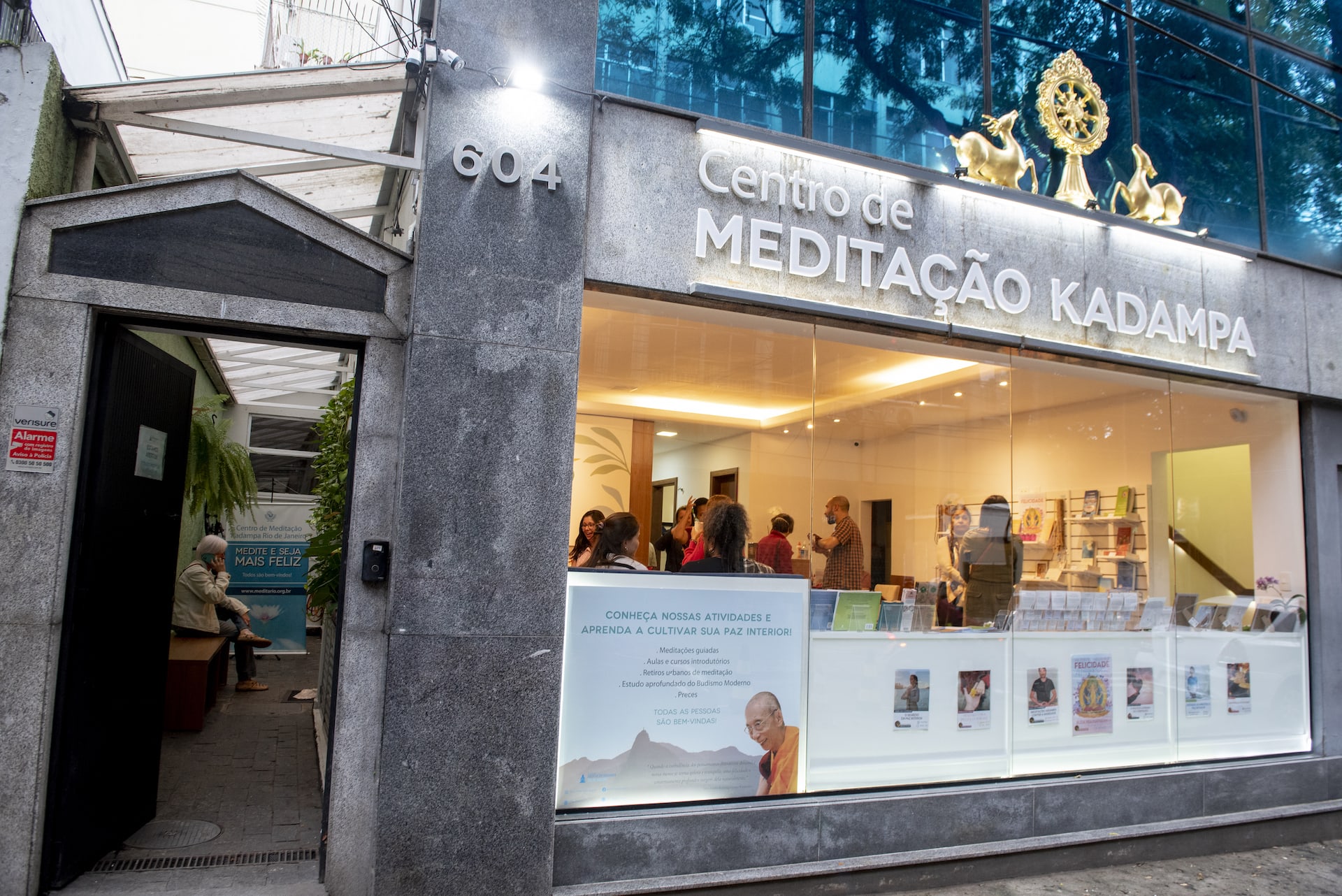 Centers
Last week at KMC Rio de Janeiro, the Resident Teacher Kelsang Chochin granted the blessing empowerment of the Great Mother Prajnaparamita and gave teachings on the practice, including a transmission of the Heart Sutra, followed by a short and beautiful retreat.
Out of his great compassion Venerable Geshe Kelsang Gyatso Rinpoche always encouraged his students to offer Dharma teachings in flexible ways that are applicable to the people in their area. KMC Trois-Rivières and KMC Barcelona recently held events that helped people access Kadampa teachings and meditations.
Read More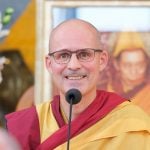 Our intention for making the mandala offering is compassion for all living beings.
Words of Wisdom & Compassion
Daily quote from the collected works of Venerable Geshe-la
There are four main benefits of the meditations on taking and giving: they are powerful methods (1) to purify the potentialities of non-virtuous actions that cause us to experience incurable diseases such as cancer; (2) to accumulate a great collection of merit; (3) to ripen our potentiality to be able to benefit all living beings; and (4) to purify our mind.
Venerable Geshe Kelsang Gyatso Rinpoche,
Modern Buddhism