Modern Kadampa Buddhism is a special presentation of Buddha's teachings for the modern world.
It is open to everyone whether Buddhist or not regardless of nationality, age or gender.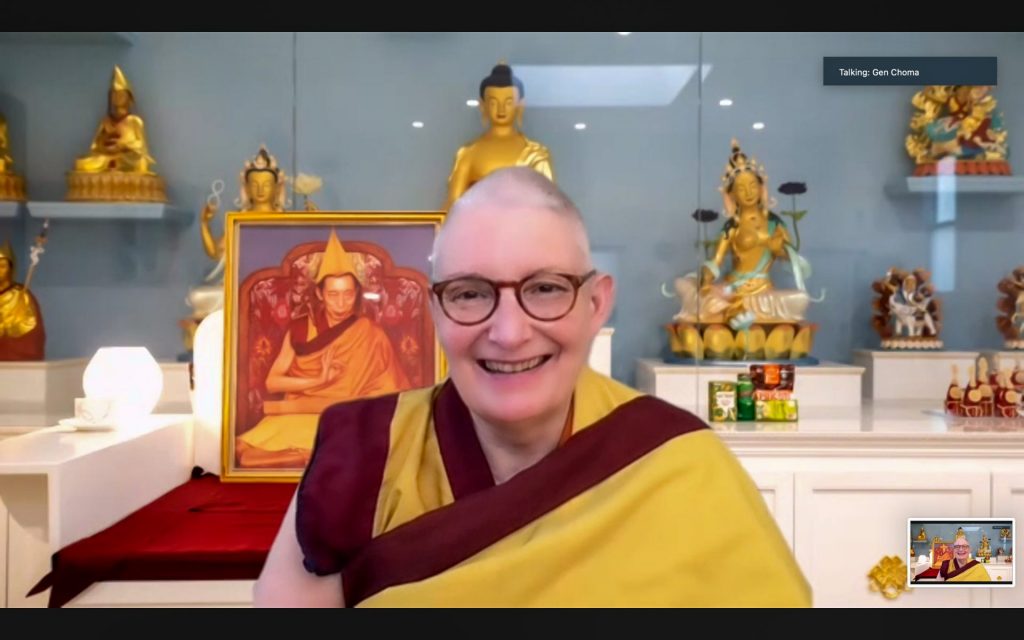 KMC San Francisco recently presented an online event at which three Teachers who have been practicing for many years and who 'grew up' together as Kadampas shared the ups and downs we can all face while traveling a spiritual path and how to overcome difficulties such as doubt and discouragement..
How to Build a Pure World
Local, regional and international meditation courses & retreats
Founder, teachings and practices of Modern Kadampa Buddhism
Temples, meditation centers, city spaces and retreat centers worldwide
It is dangerous to think that we shall practice when we have finished our present job because there are always other jobs to be done. Gungtang Rinpoche said that worldly activities are like an old man's beard - though he made shave it off in the morning, it has grown again by the evening. Since worldly work is endless we need to practice Dharma while we are engaging in all our daily tasks.
Venerable Geshe Kelsang Gyatso Rinpoche,
Joyful Path of Good Fortune