Modern Kadampa Buddhism is a special presentation of Buddha's teachings for the modern world.
It is open to everyone whether Buddhist or not regardless of nationality, age or gender.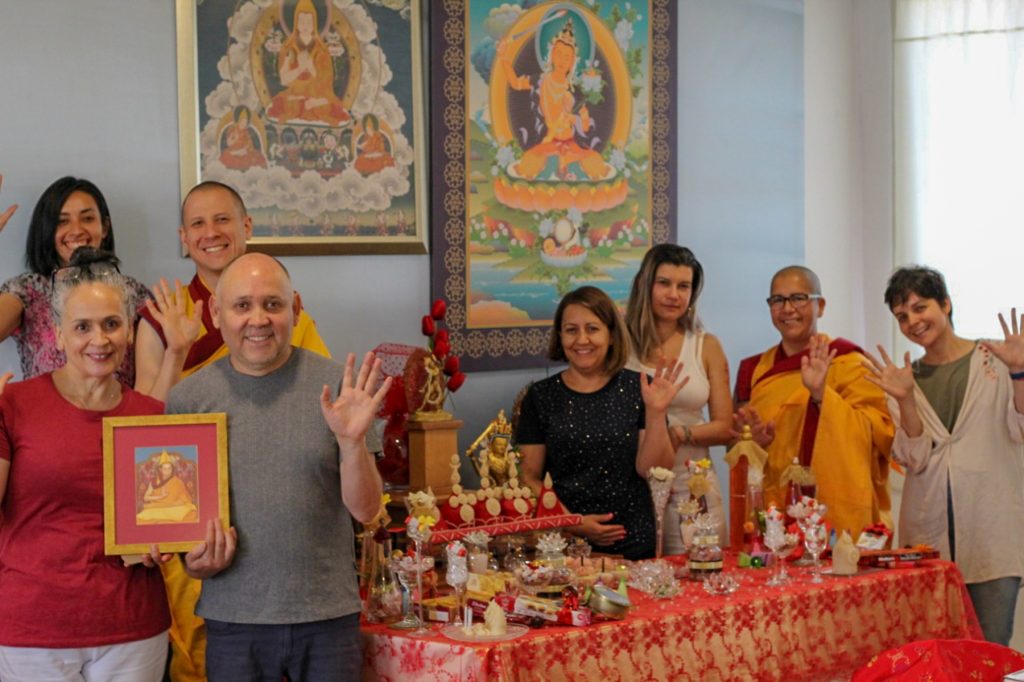 KMC Chile has just started the first ever Vajrayogini close retreat in Chile. Share the joy!
How to Build a Pure World
Local, regional and international meditation courses & retreats
Founder, teachings and practices of Modern Kadampa Buddhism
Temples, meditation centers, city spaces and retreat centers worldwide
This month's featured book
If all the necessary atmospheric causes and conditions come together, clouds will appear. If these are absent, clouds cannot form. The clouds are completely dependent upon causes and conditions for their development; without these they have no power to develop. The same is true for mountains, planets, bodies, minds, and all other produced phenomena.
Venerable Geshe Kelsang Gyatso Rinpoche,
The New Eight Steps to Happiness