Modern Kadampa Buddhism is a special presentation of Buddha's teachings for the modern world.
It is open to everyone whether Buddhist or not regardless of nationality, age or gender.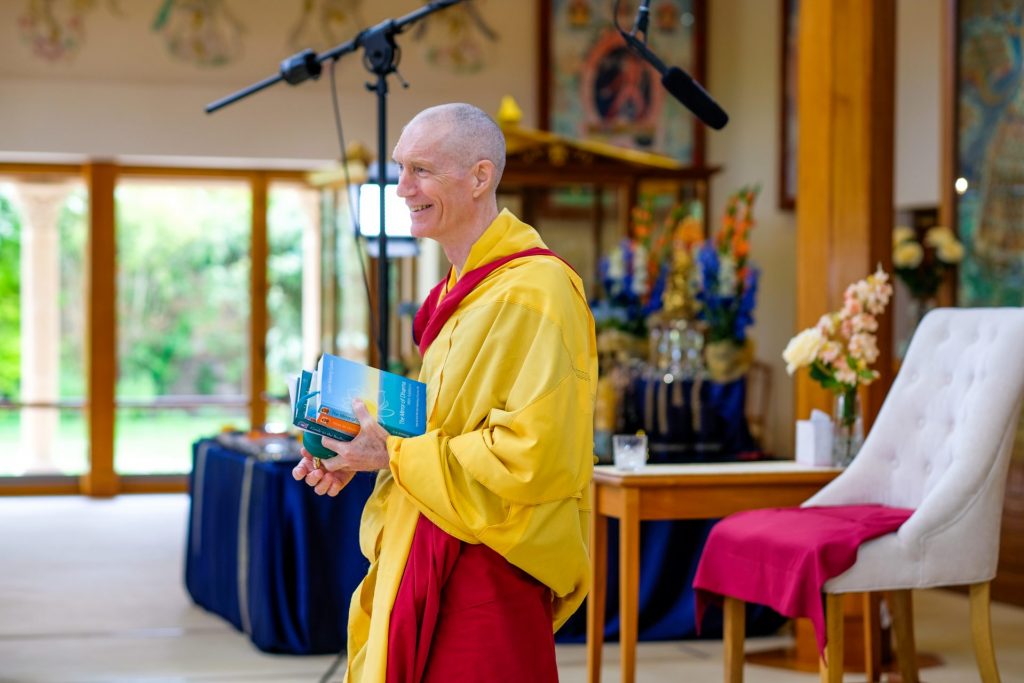 By harnessing the power of modern technology we are now bringing Kadam Dharma directly into people's homes. How wonderful!
national/regional courses
How to Build a Pure World
Local, regional and international meditation courses & retreats
Founder, teachings and practices of Modern Kadampa Buddhism
Temples, meditation centers, city spaces and retreat centers worldwide
This month's featured book
The goal or aspiration of every living being is to experience happiness. There are two kinds of happiness and hence two kinds of goal - temporary and ultimate. Temporary happiness is the happiness that can be experienced by humans and gods; it is the limited happiness that can be experienced while beings remain bound within samsara. Ultimate happiness is the pure, eternal happiness of liberation and full enlightenment.
Venerable Geshe Kelsang Gyatso Rinpoche,
Joyful Path of Good Fortune