Modern Kadampa Buddhism is a special presentation of Buddha's teachings for the modern world.
It is open to everyone whether Buddhist or not regardless of nationality, age or gender.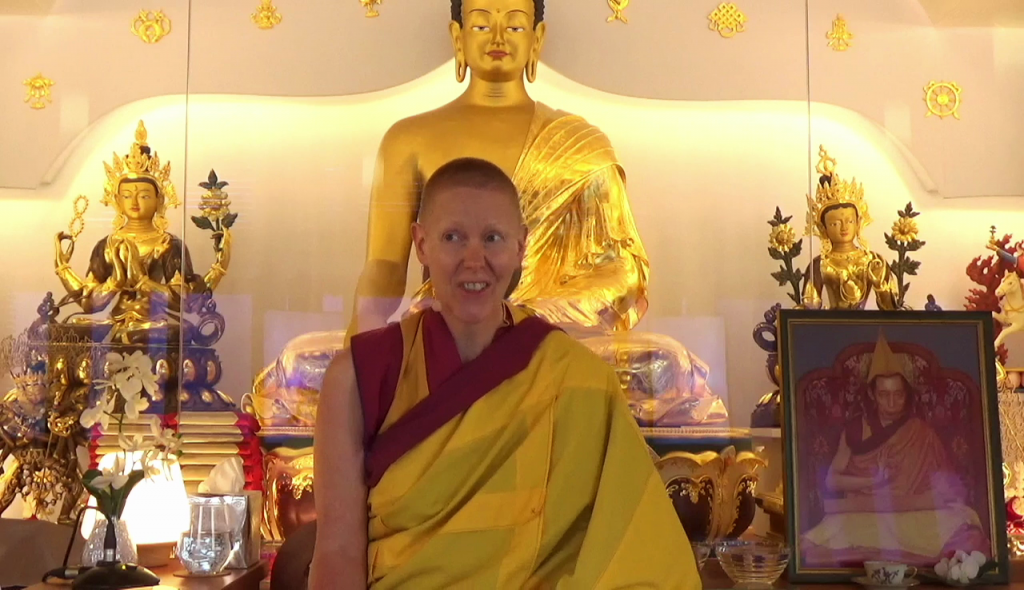 Gen Devi, Resident Teacher at KMC Switzerland and Kailash IKRC, who originally hails from Scotland, was invited to teach an online day course at KMC Edinburgh entitled Life is but a Dream, which was hugely popular with the people of Scotland.
national/regional courses
How to Build a Pure World
Local, regional and international meditation courses & retreats
Founder, teachings and practices of Modern Kadampa Buddhism
Temples, meditation centers, city spaces and retreat centers worldwide
This month's featured book
Je Tsongkhapa said:
On the ground of equanimity pour the water of love and sow the seed of compassion. From these the harvest of bodhichitta will arise.
Venerable Geshe Kelsang Gyatso Rinpoche,
Joyful Path of Good Fortune