Modern Kadampa Buddhism is a special presentation of Buddha's teachings for the modern world.
It is open to everyone whether Buddhist or not regardless of nationality, age or gender.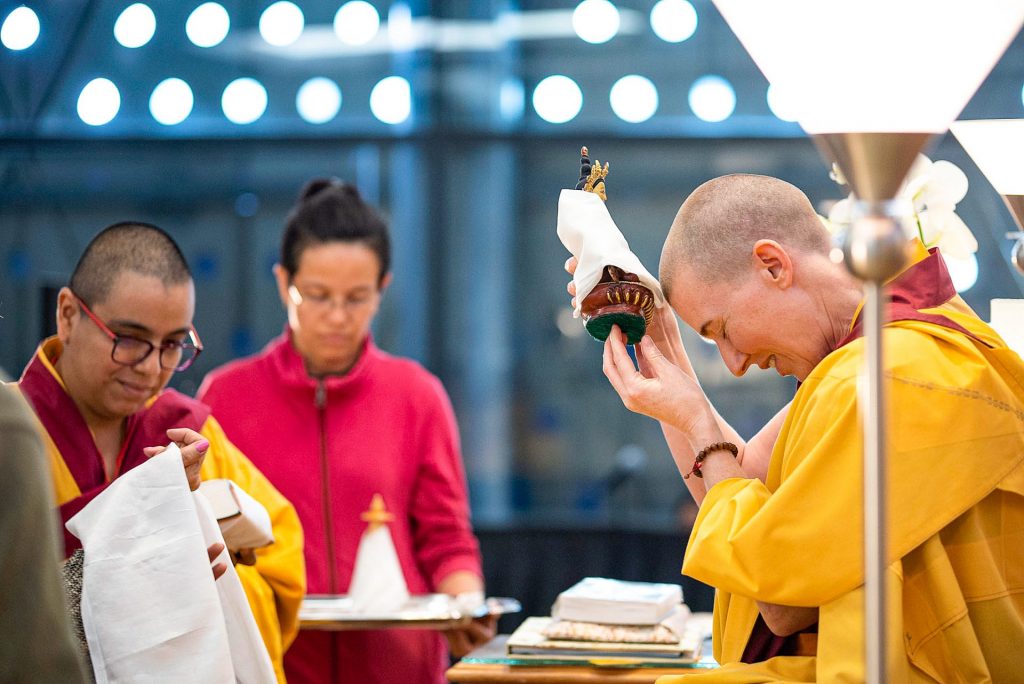 437 people attended the 2019 Mexican Dharma Celebration in Mexico City with Gen Kelsang Sangden, the National Spiritual Director for Mexico.
How to Build a Pure World
Local, regional and international meditation courses & retreats
Founder, teachings and practices of Modern Kadampa Buddhism
Temples, meditation centers, city spaces and retreat centers worldwide
This month's featured book
Buddha has stated that there is immeasurable merit to be gained from venerating someone who has developed the mind of limitless love. Why is that? Such a person is concerned with the welfare of numberless beings and therefore any service we do for him or her has these infinite beings as its indirect object. Because their number is limitless, so is the merit gained from our veneration.
Venerable Geshe Kelsang Gyatso Rinpoche,
Meaningful to Behold