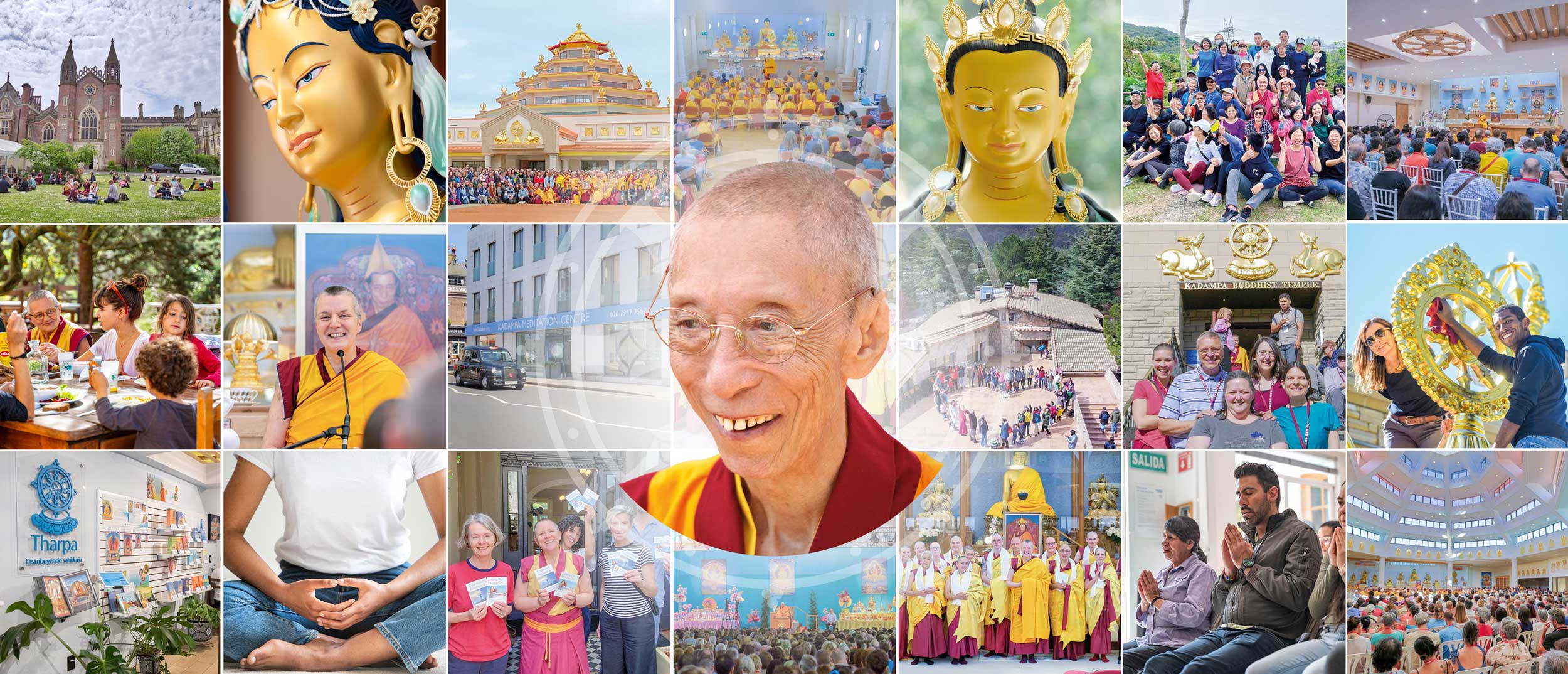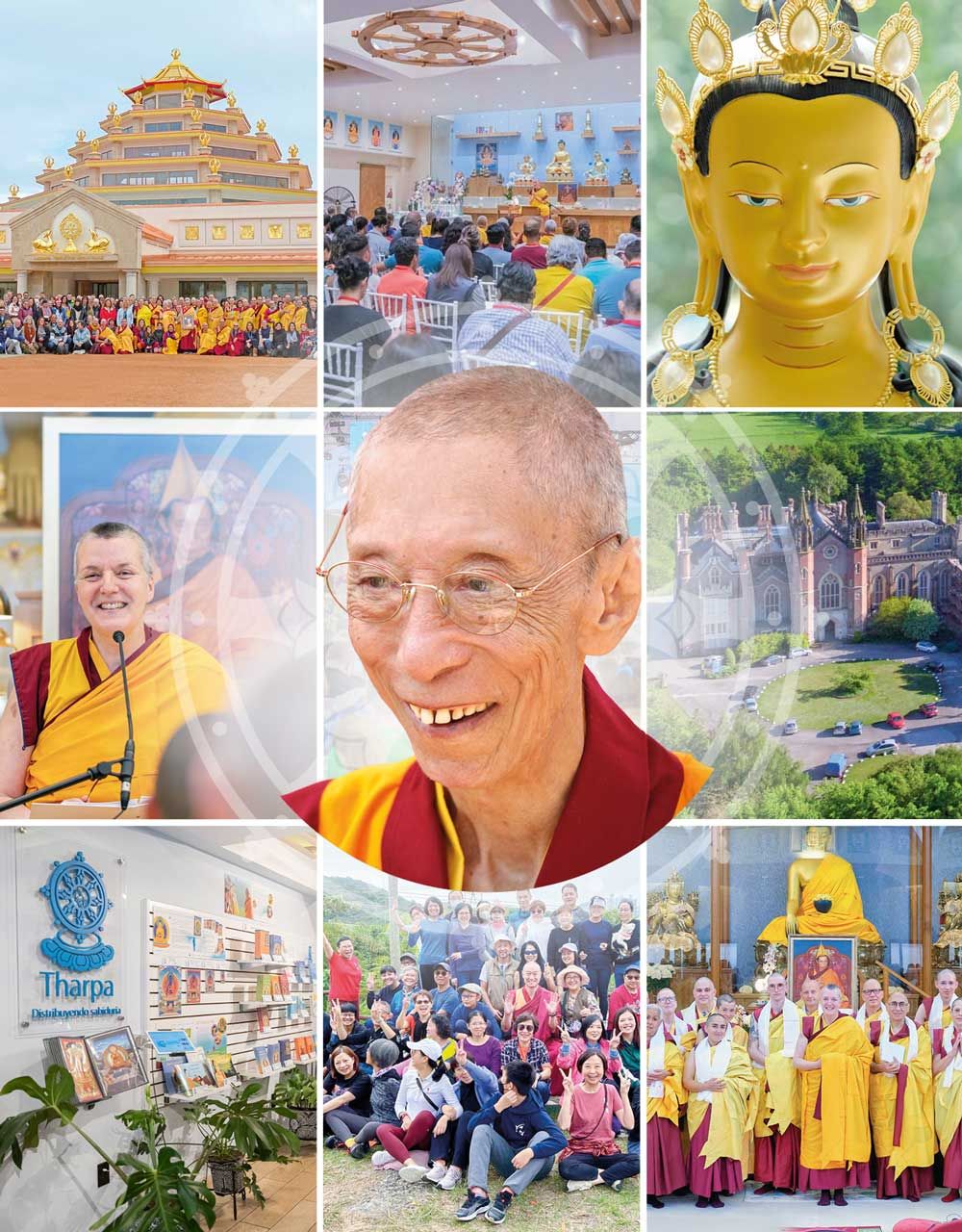 New Kadampa Tradition - International Kadampa Buddhist Union
VENERABLE GESHE KELSANG GYATSO RINPOCHE
VENERABLE GESHE KELSANG GYATSO RINPOCHE
The Founder of Modern Kadampa Buddhism is Venerable Geshe Kelsang Gyatso Rinpoche, affectionately known as Venerable Geshe-la, a world-renowned meditation master and Teacher. He inspired thousands of people around the world to apply the pure teachings of Buddha to their modern lives to solve their personal problems and discover a deep and lasting inner peace and happiness. Today, the legacy of his life's work touches the lives of people of all nationalities and cultures.

"The day will come when you will do my job."
VENERABLE GESHE KELSANG GYATSO RINPOCHE
FOLLOWING IN THE FOOTSTEPS OF THE SPIRITUAL GUIDE
Venerable Geshe Kelsang Gyatso Rinpoche devoted his entire life to making the pure teachings of Buddha available in a modern form to people throughout the world.
Now Venerable Geshe-la's followers holding him at their hearts continue his work with auspicious projects in every region of the world.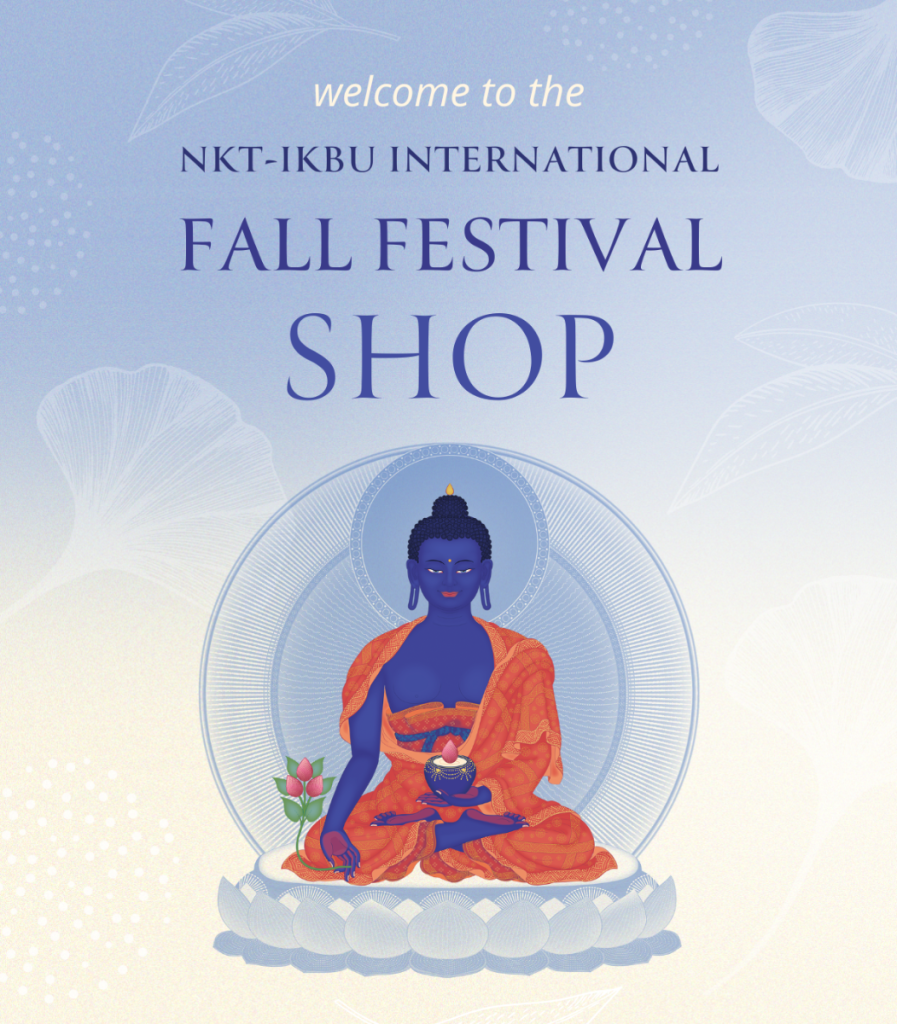 Collected works
The Tharpa Festival Shop is a key part of the International Fall Festival 2023 experience. It provides everything you need to support your spiritual practice during the Festival and beyond. New products include Venerable Geshe-la cards, Eleven Reversals card, Songs of Healing, and much more. Explore the festival shop today.
People from around the globe unite at the heart of Venerable Geshe Kelsang Gyatso Rinpoche's vision for this modern world – the first Temple for World Peace at Manjushri KMC, UK. This year, from 28th July to 12th August 2023, Manjushri KMC is hosting the annual International Summer Festival. Hundreds of both local and international volunteers, helpers from other centers, and kind professional workers are joyfully working together to host a few thousand attendees during this Summer Festival.
Read More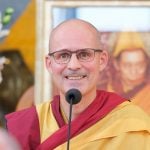 Blessings transform our mind from negative to positive. How to receive the most profound blessings from our Spiritual Guide.
Words of Wisdom & Compassion
Daily quote from the collected works of Venerable Geshe-la
With this human life, each day, each hour, each minute, can be completely worthwhile. Every single moment of our precious human life has great meaning. In just one hour human beings can create the same amount of merit that a god creates in one aeon. If we meditate on love for just five minutes, or if we make just one prostration to our Spiritual Guide regarding him or her as an emanation of all the Buddhas, we shall create immeasurable merit.
Venerable Geshe Kelsang Gyatso Rinpoche,
Joyful Path of Good Fortune