Modern Kadampa Buddhism is a special presentation of Buddha's teachings for the modern world.
It is open to everyone whether Buddhist or not regardless of nationality, age or gender.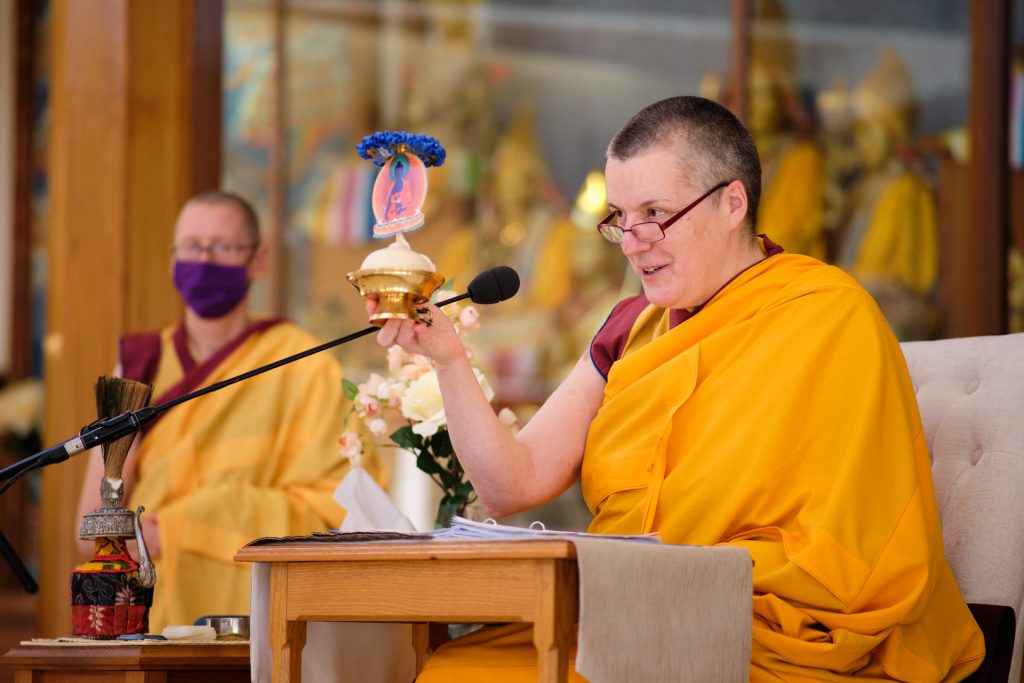 Yesterday, Medicine Guru appeared for us to bestow special blessings to transform our body, speech and mind into those of Medicine Guru through the power of Tantra. In a powerful and blissful empowerment, Gen-la Dekyong explained that when the world is pervaded entirely by problems and dangers due to uncontrolled minds and inappropriate actions, the practice of relying on the Medicine Buddhas is so important.
How to Build a Pure World
Local, regional and international meditation courses & retreats
Founder, teachings and practices of Modern Kadampa Buddhism
Temples, meditation centers, city spaces and retreat centers worldwide
This month's featured book
Purify your greatest delusion first.
If we purify our greatest delusion first, we will find it easier to abandon other delusions. For example, if we have a tendency towards anger, we should concentrate on patience, the opponent to anger, and in this way gradually conquer it. We will not be able to overcome our anger immediately but, with persistent practice, its power will diminish week by week, until eventually it subsides altogether.
Venerable Geshe Kelsang Gyatso Rinpoche,
Universal Compassion