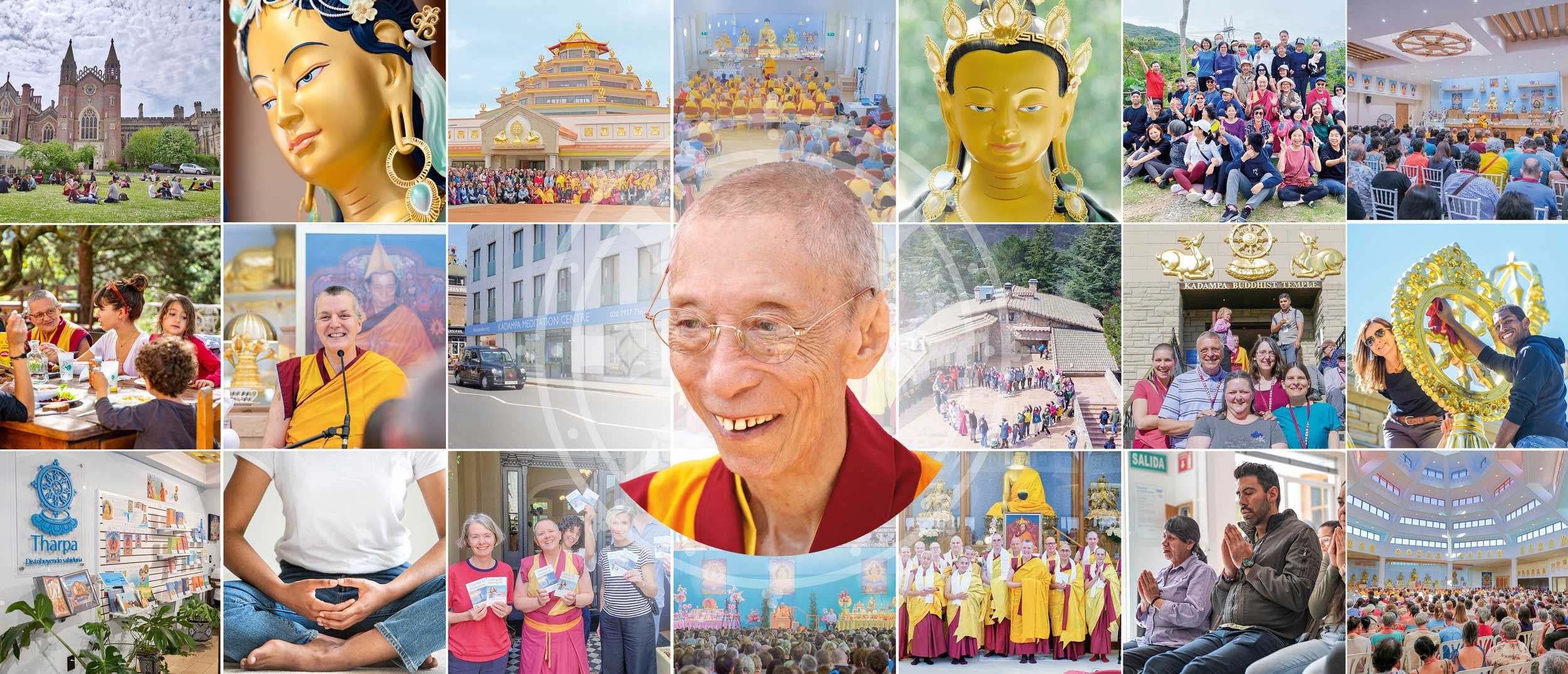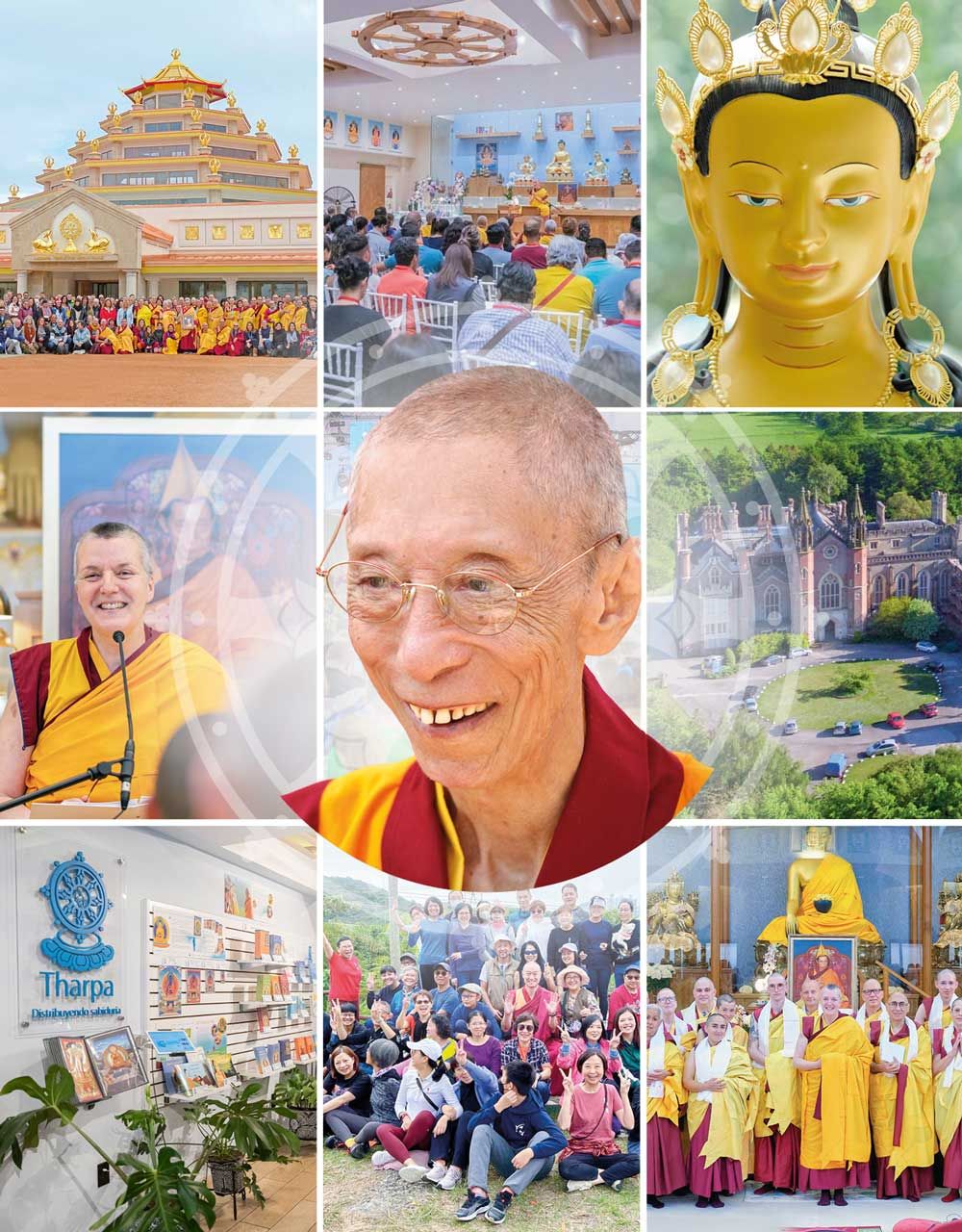 New Kadampa Tradition - International Kadampa Buddhist Union
VENERABLE GESHE KELSANG GYATSO RINPOCHE
VENERABLE GESHE KELSANG GYATSO RINPOCHE
The Founder of Modern Kadampa Buddhism is Venerable Geshe Kelsang Gyatso Rinpoche, affectionately known as Venerable Geshe-la, a world-renowned meditation master and Teacher. He inspired thousands of people around the world to apply the pure teachings of Buddha to their modern lives to solve their personal problems and discover a deep and lasting inner peace and happiness. Today, the legacy of his life's work touches the lives of people of all nationalities and cultures.

"The day will come when you will do my job."
VENERABLE GESHE KELSANG GYATSO RINPOCHE
FOLLOWING IN THE FOOTSTEPS OF THE SPIRITUAL GUIDE
Venerable Geshe Kelsang Gyatso Rinpoche devoted his entire life to making the pure teachings of Buddha available in a modern form to people throughout the world.
Now Venerable Geshe-la's followers holding him at their hearts continue his work with auspicious projects in every region of the world.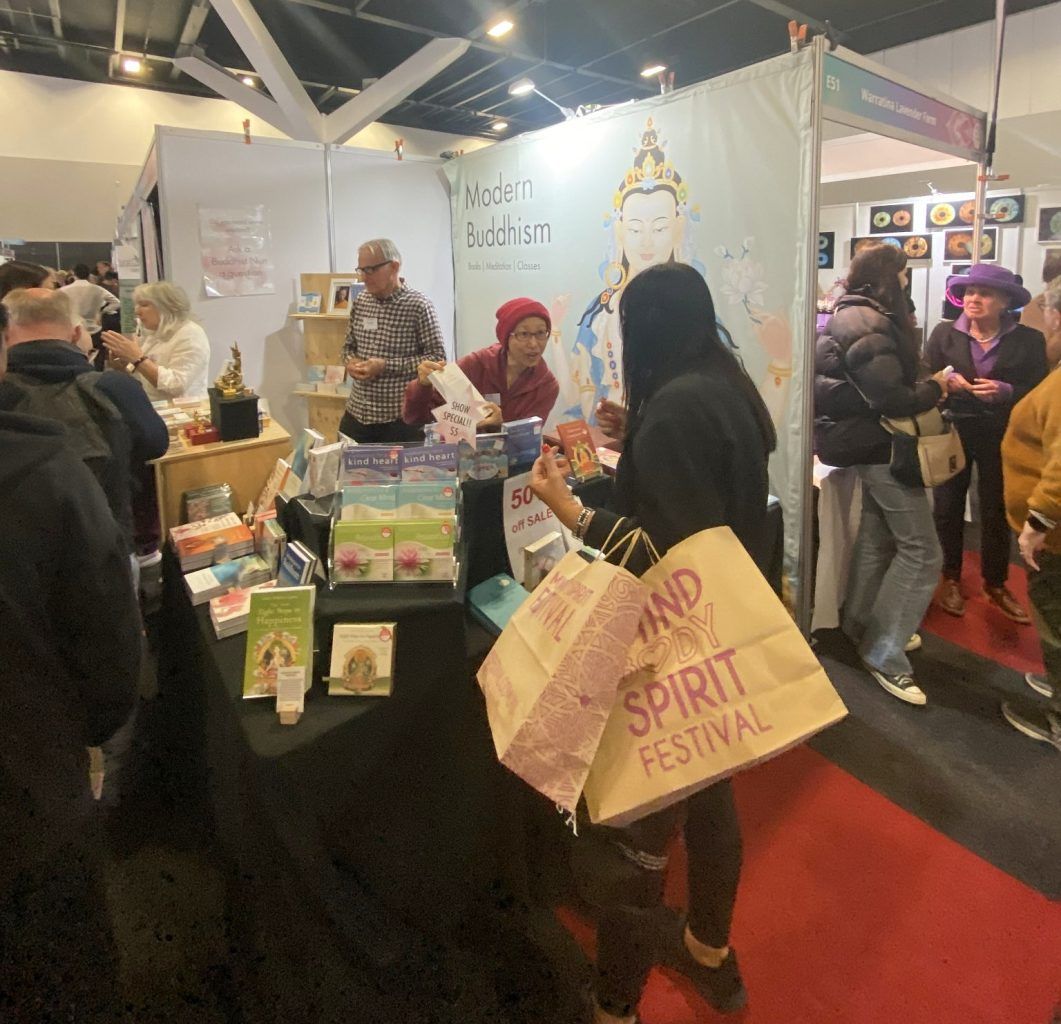 Collected works
Tharpa AU had a stall at the Sydney Mind, Body, Spirit Festival this weekend. The festival had over 20,000 attendees, all interested in health, wellness and spirituality.
The stall was packed with interested people all weekend, eager for information about Buddhism and meditation, in the end Tharpa sold over 70 books and 100 meditation CDs and KMC Sydney handed out hundreds of flyers for their local centre and branch classes.
The temple is full of joyful chatter, then the quiet lull that comes before Gen-la Dekyong enters and the prayers begin, bringing us all together. At the front of the temple is a special shrine with a powerful, meditative Buddha Shakyamuni presiding over the festival.
Read More
There is a mixture of joy and excitement in the air as Kadampa's start arriving at the festival site from every corner of the world. The sun is shining and everywhere you look there is kindness in action as the final touches to the festival are put in place and volunteers take up their stations to make the magic of festival happen.
Read More
KMC Colombia organised an out-of-town meditation retreat near Choachi, titled "An Inexhaustible Source of Happiness". Surrounded by the tranquillity of nature, this retreat gave the opportunity to enjoy guided meditation on profound Dharma to discover their source of happiness from within.
Read More
Every year during the International Kadampa Festivals, attendees from across the globe can discover a wide range of distinctive items that enhance their daily practice, provide meaningful gifts for others, and acquire essential ritual objects for their center.
Read More
Close to 100 people participated in our five-day silent retreat on emptiness and subtle impermanence. It was the Apex of Spring all around with flowers in full bloom and gorgeous weather.
Read More
Last weekend, nearly 30 people listened to and contemplated Advice from Atisha's Heart in the peaceful, green environment of a retreat center in St. Calixte.
Read More
Journey with us to the Manjushri Kadampa Meditation Centre in Ulverston, England, home to the inspiring International Spring Festival 2023. This video gives you a glimpse into the heart of this remarkable place, where Venerable Geshe-la first began sharing the wisdom of profound Dharma.
Read More
The sangha from the Spanish centers of KMC Albacete and Avalokiteshvara KBC in Huelva have been enjoying spring with their spiritual friends. Combining their courses with outdoor meditations and walks in beautiful locations, they have enjoyed the chance to build their sangha community.
Read More
IKRC Menorca hosted Nagarjuna KMC for a retreat guided by Kadam Bridget Heyes entitled "Calming the mind: a Buddhist approach".
Read More
Preparations for the NKT-IKBU International Spring Festival 2023 at Manjushri KMC have been meticulously in progress for several months. A collective effort has been made, drawing together the entire Manjushri KMC community comprising residents, local volunteers, ITTP students, and volunteering visitors, as well as many UK Dharma Centres all unified with the shared goal of realizing this auspicious event.
Read More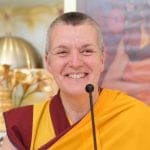 Developing the wish to have the real compassion of Buddha.
Words of Wisdom & Compassion
Daily quote from the collected works of Venerable Geshe-la
Our mind is principally located in the region of of our heart channel wheel, or heart chakra. It's nature is clarity. This means that it is empty, like clear space, and that it is a formless continuum completely lacking shape and colour, which possesses the actual power to percieve, understand and remember objects.
Venerable Geshe Kelsang Gyatso Rinpoche,
Mahamudra Tantra