Modern Kadampa Buddhism is a special presentation of Buddha's teachings for the modern world.
It is open to everyone whether Buddhist or not regardless of nationality, age or gender.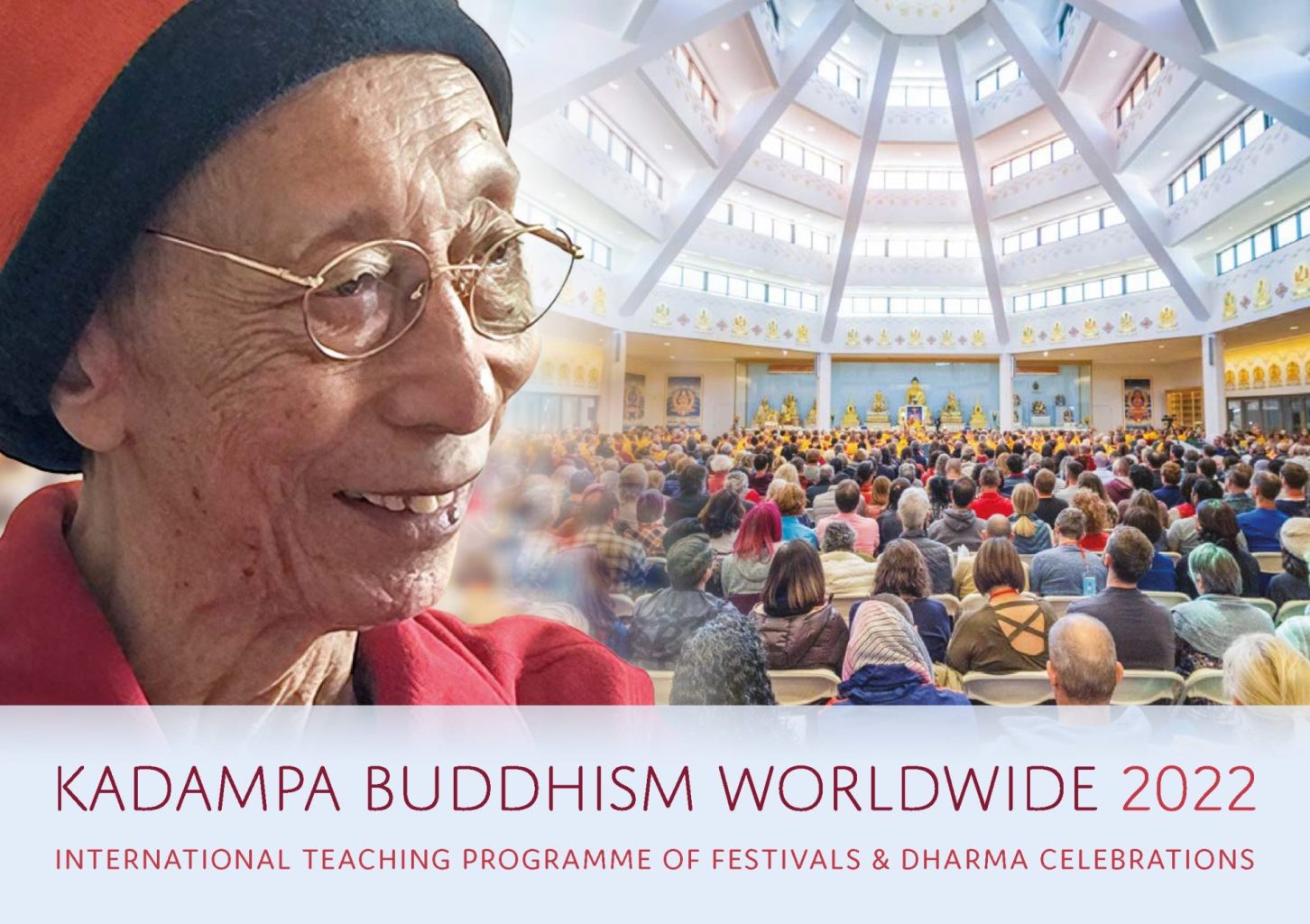 The 2022 international brochure showing the latest developments in Modern Kadampa Buddhism worldwide, and the international teaching program of Festivals and Dharma Celebrations for the year is now available.
How to Build a Pure World
Local, regional and international meditation courses & retreats
Founder, teachings and practices of Modern Kadampa Buddhism
Temples, meditation centers, city spaces and retreat centers worldwide
If we have to walk across rough and thorny ground, one way of protecting our feet is to cover the whole ground with leather, but this is not very practical. We can achieve the same result in a much simpler way - by covering our feet. Similarly, if we wish to protect ourself from suffering we can either try to change the whole world to make it conform to our wishes, or we can change our mind.
Venerable Geshe Kelsang Gyatso Rinpoche,
The New Eight Steps to Happiness