Day 7 ~ an extraordinary week
see more galleries & review the diaries
With the completion of the retreat, the first week of the Festival has now drawn to a close, and tomorrow we  begin the program for Week 2.
Today is a free day with no events scheduled. An ideal opportunity to look back on this amazing week by viewing some new galleries from the Mother Center and Festival hubs around the world and reviewing all six days of the Diaries, which you will find lower down the page.
If you have booked for Week 2, you will receive your links for the sessions and the new Festival Page by e-mail.
The Festival at Manjushri KMC
The Festival at IKRC GRAND CANYON
The Festival at kmc brasil
The Festival at kmc france
The Festival at kmc chile
The Festival at kmc monterrey
The Festival at kmc hong kong
The Festival at kmc melbourne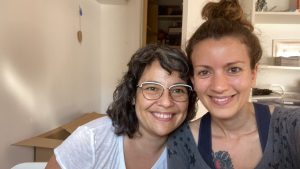 Through the great kindness of Venerable Geshe Kelsang Gyatso Rinpoche, the Founder of these Festivals, for the very first time the Summer Festival will be hosted and broadcast from multiple locations around the world simultaneously.