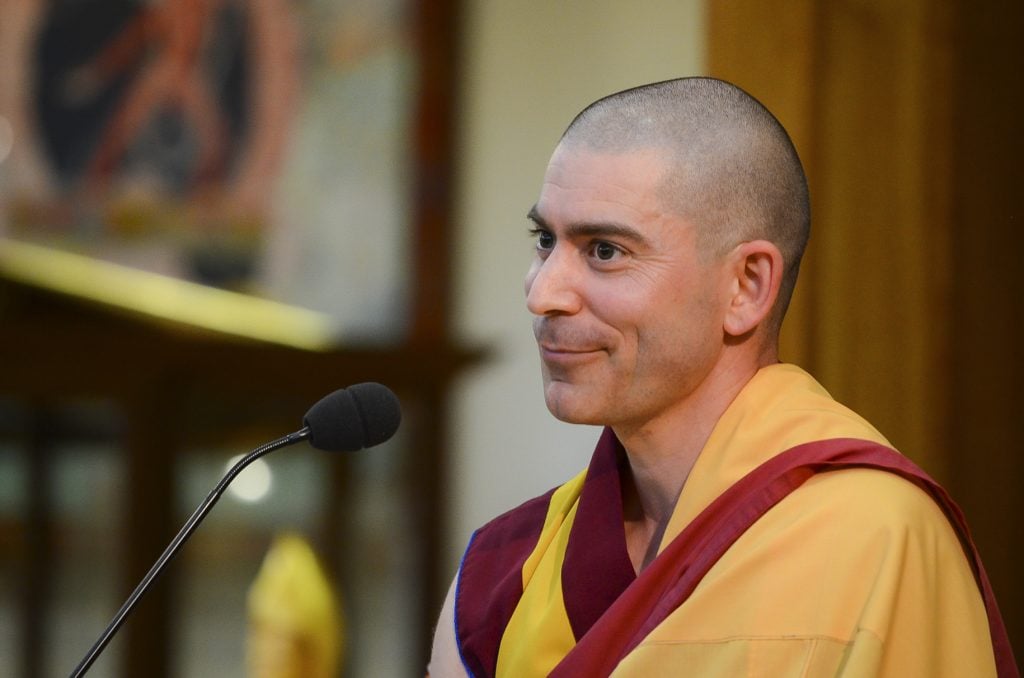 "Whenever we are down or whenever we are struggling with a practice, we are just one thought away from having a positive, relaxed, strong and
happy mind."
Arriving at the summer festival
Pure Happiness - The joys of ordination
Today Gen Rabten, National Spiritual Director of Australasia and Southeast Asia, welcomed a packed Temple to the start of the 2019 NKT Summer Festival.
In a truly inspiring teaching he explained that we need to enrich our mind with merit and blessings to best receive the teachings at this Festival.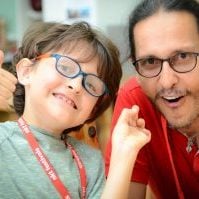 How wonderful to be in this holy place, the first Temple for World Peace where the Founder of NKT-IKBU, Venerable Geshe Kelsang Gyatso Rinpoche, has given so many precious empowerments and teachings.
And to be sharing this occasion with thousands of remarkable people from all over the world! As Gen Rabten said, though we may not realise it yet, we will come to see that in truth all these people are our friends!
Quoting Venerable Geshe-la, Gen Rabten explained that this is our spiritual holiday, a meaningful holiday and we should make the most of this precious opportunity
He encouraged us to forget all our troubles, leave all our problems behind, and simply enjoy this wonderful event. It doesn't look like that is going to be very difficult!