How to Solve our Human Problems
The Four Noble Truths
Venerable Geshe Kelsang Gyatso Rinpoche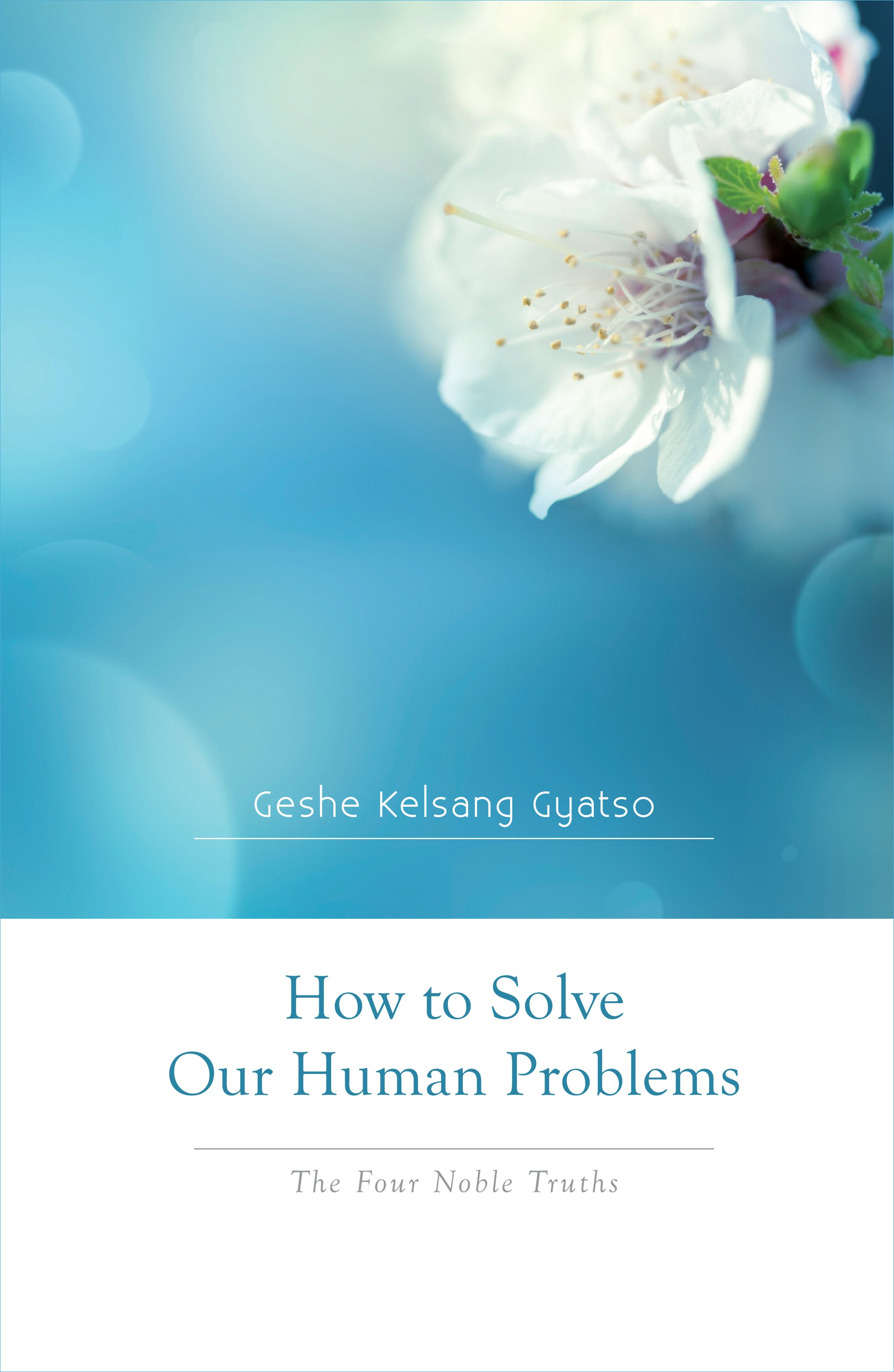 "The instructions given in this book are methods for improving our human nature and qualities through developing the capacity of our mind."
VENERABLE GESHE KELSANG GYATSO RINPOCHE
How to Solve Our Human Problems is a scientific exploration of the causes of our daily problems and difficulties, and the solutions to them. It shows how to use Buddha's teachings to change our world by changing our mind.
In this busy world, our experiences of happiness are fleeting and short-lived, while inner peace eludes us completely. On the other hand, our negative states of mind, such as uncontrolled desire and anger, create endless problems for ourselves and others, and prevent us from fulfilling our deepest wishes.
In this powerful book, Venerable Geshe Kelsang Gyatso Rinpoche begins by presenting Buddha's popular teaching on the Four Noble Truths, which offers a clear and simple solution to all our problems, guiding us to an oasis of peace within our hearts.
He then focuses in particular on overcoming the problem of anger, learning how to develop and maintain patience when faced with even the most difficult circumstances.
Available online
How to Solve Our Human Problems is available in different languages and multiple formats from Tharpa Publications.
For more information and online purchases visit the Tharpa International website and select your region.
Review from tharpa's website
A practical manual for solving our problems
This book has so much going for it a comprehensive review would be longer than the book itself!
The section on how to solve our anger problem in particular is sublime. It explains in a really practical way why we get angry, irritated, annoyed, and even hateful and how we can control these negative emotions and finally overcome them through simple practices we can do during the day, at home, at work, or anywhere else.
It truly is a practical manual for solving our problems!
Use the links below to go to other book pages. Please note the books are listed in the recommended sequence for studying and reading Venerable Geshe-la's books: