Modern Kadampa Buddhism is a special presentation of Buddha's teachings for the modern world.
It is open to everyone whether Buddhist or not regardless of nationality, age or gender.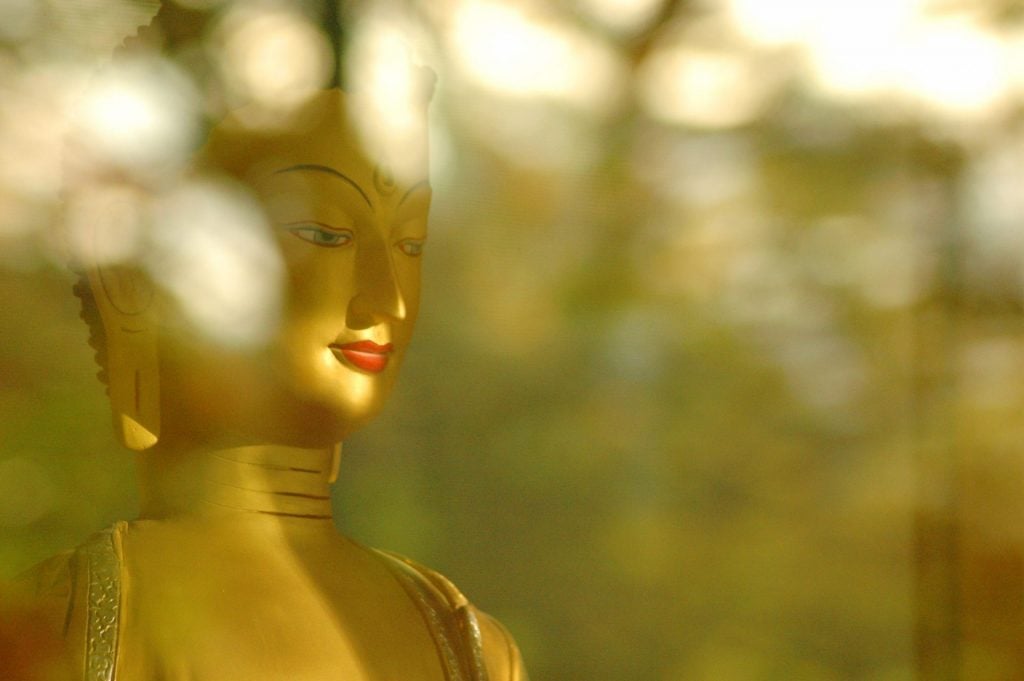 September 22nd is Buddha's Return from Heaven Day. We celebrate, among other things, Buddha's great compassion for all living beings even the tiniest insects, his deep concern for the welfare of his mother even after she died, and his return to our world from the heavenly realm where he visited her.
Sep 24 – 26   Quebec Dharma Celebration
Sep 24 – 27   UK Dharma Celebration
Oct 8 – 10   South African Festival
Oct 8 – 11   Asian Festival
Oct 8 – 12   Brazilian Festival
Oct 10 – 12   Southern US Dharma Celebration
Oct 15 – 17   Italian Dharma Celebration
How to Build a Pure World
Local, regional and international meditation courses & retreats
Founder, teachings and practices of Modern Kadampa Buddhism
Temples, meditation centers, city spaces and retreat centers worldwide
The main function of the Buddha Jewel is to reveal the spiritual path to disciples by giving perfect Dharma teachings; the main function of the Dharma Jewel is to protect living beings from fear and suffering; and the main function of the Sangha Jewel is to help others by setting a good example. If we go for refuge knowing this, this is going for refuge understanding the different functions of the Three Jewels.
Venerable Geshe Kelsang Gyatso Rinpoche,
Joyful Path of Good Fortune