RELYING ON GURU TSONGKHAPA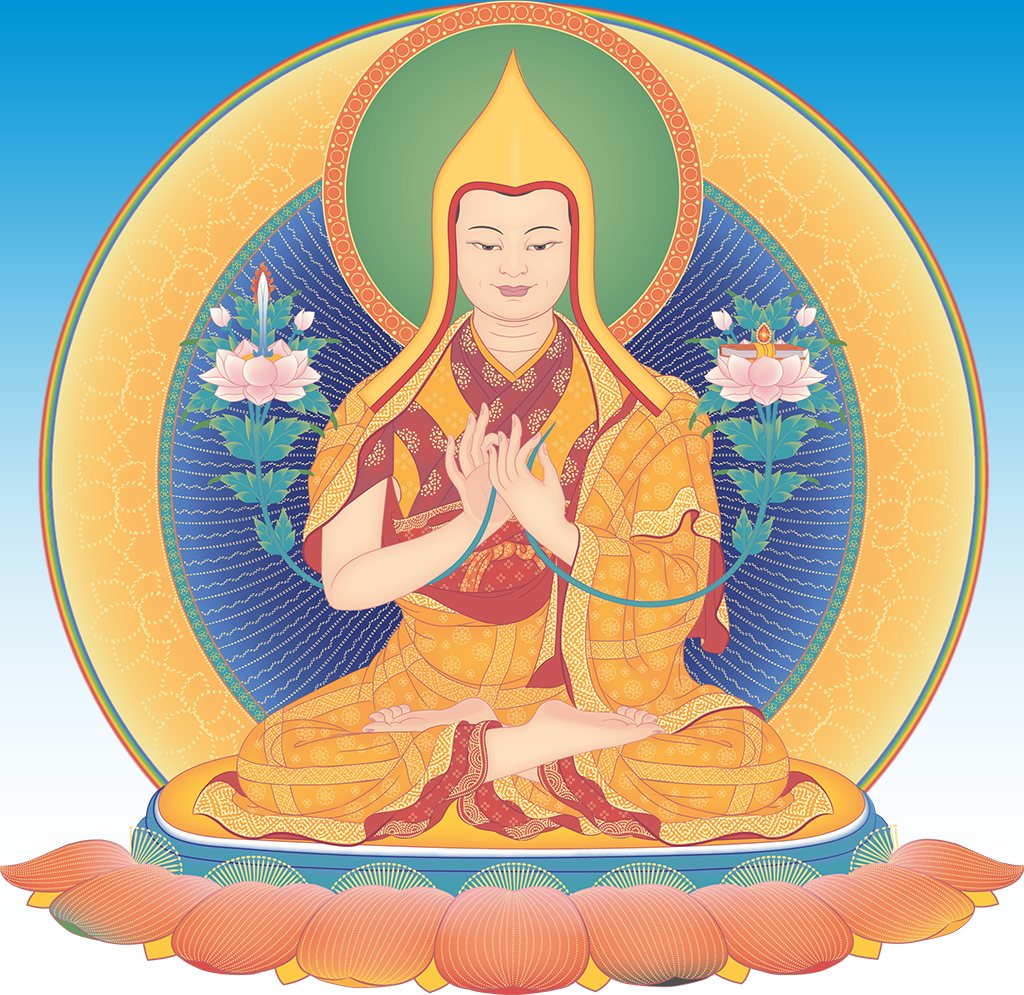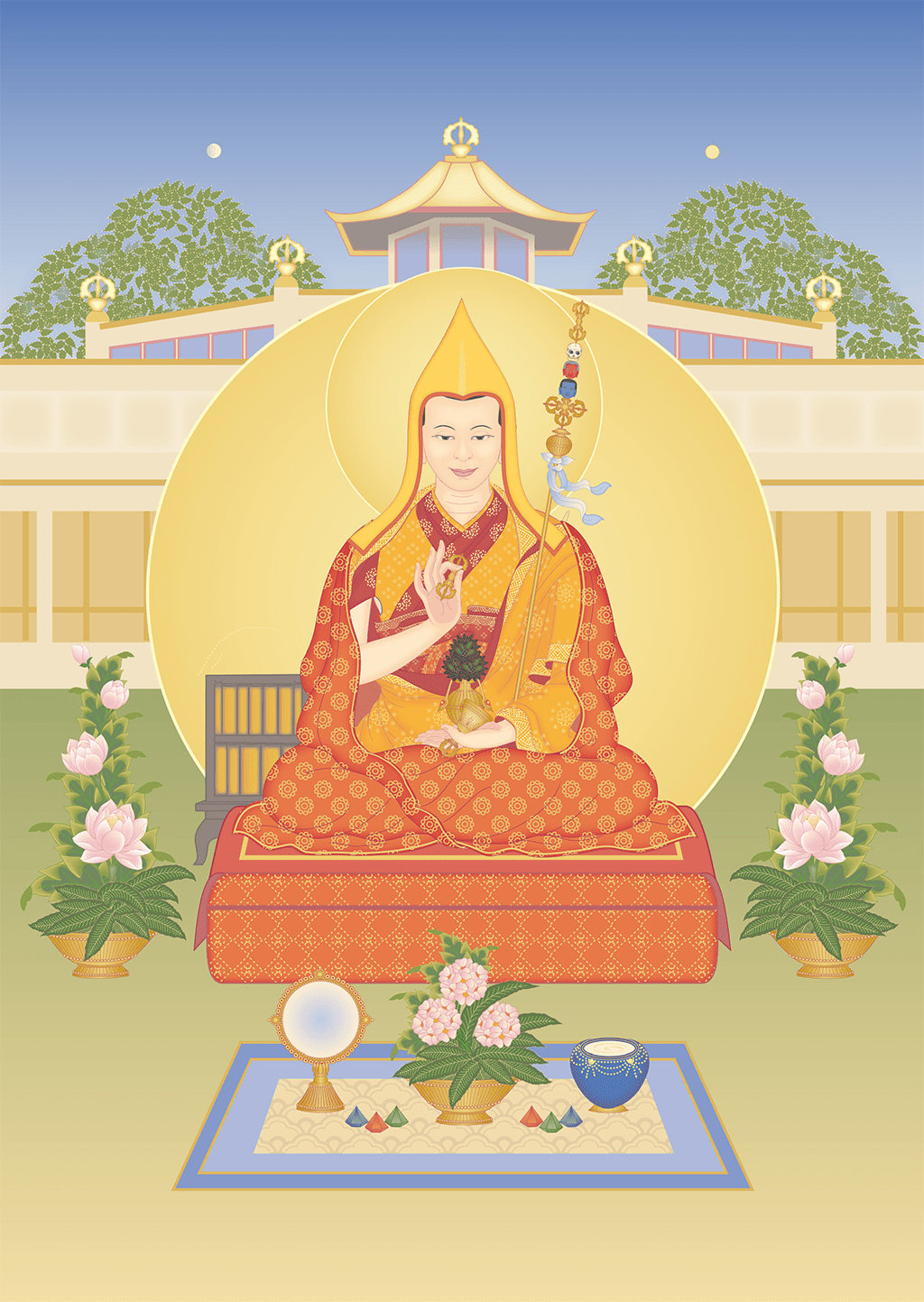 Today is Je Tsongkhapa Day, when we celebrate the life and works of the Founder of the New Kadampa Lineage.
Je Tsongkhapa's extraordinary qualities are explained in various books by Venerable Geshe Kelsang Gyatso Rinpoche, especially Heart Jewel and Great Treasury of Merit - and in the video below, which is based on his final book, The Mirror of Dharma.
Perhaps his most enduring quality was demonstrating the manner of being a qualified Spiritual Guide - a humble, sincere practitioner leading his disciples to correct spiritual paths and setting a pure example for others to follow.
All these remarkable qualities were also displayed by the contemporary Spiritual Guide, Venerable Geshe Kelsang Gyatso Rinpoche, founder of the New Kadampa Tradition, who many regard as an emanation of Je Tsongkhapa.
Celebrating two extraordinary lives
So today we celebrate two remarkable lives - two precious beings whose sublime deeds and examples have inspired a whole generation of modern Kadampa practitioners.
May we always rely sincerely upon these holy beings and follow their pure examples in bringing true meaning and happiness into the lives of the people of this world.