A magical experience in Montserrat
Kadampa Meditation Centre Barcelona's retreat month ended this weekend with a week of retreat on completion stage led by Gen-la Thubten.
"It was a truly magical experience with over 100 people enjoying the opportunity to discover their inner path to the three bodies of a Buddha. The sessions were extraordinarily focused and still - you could hear a pin drop.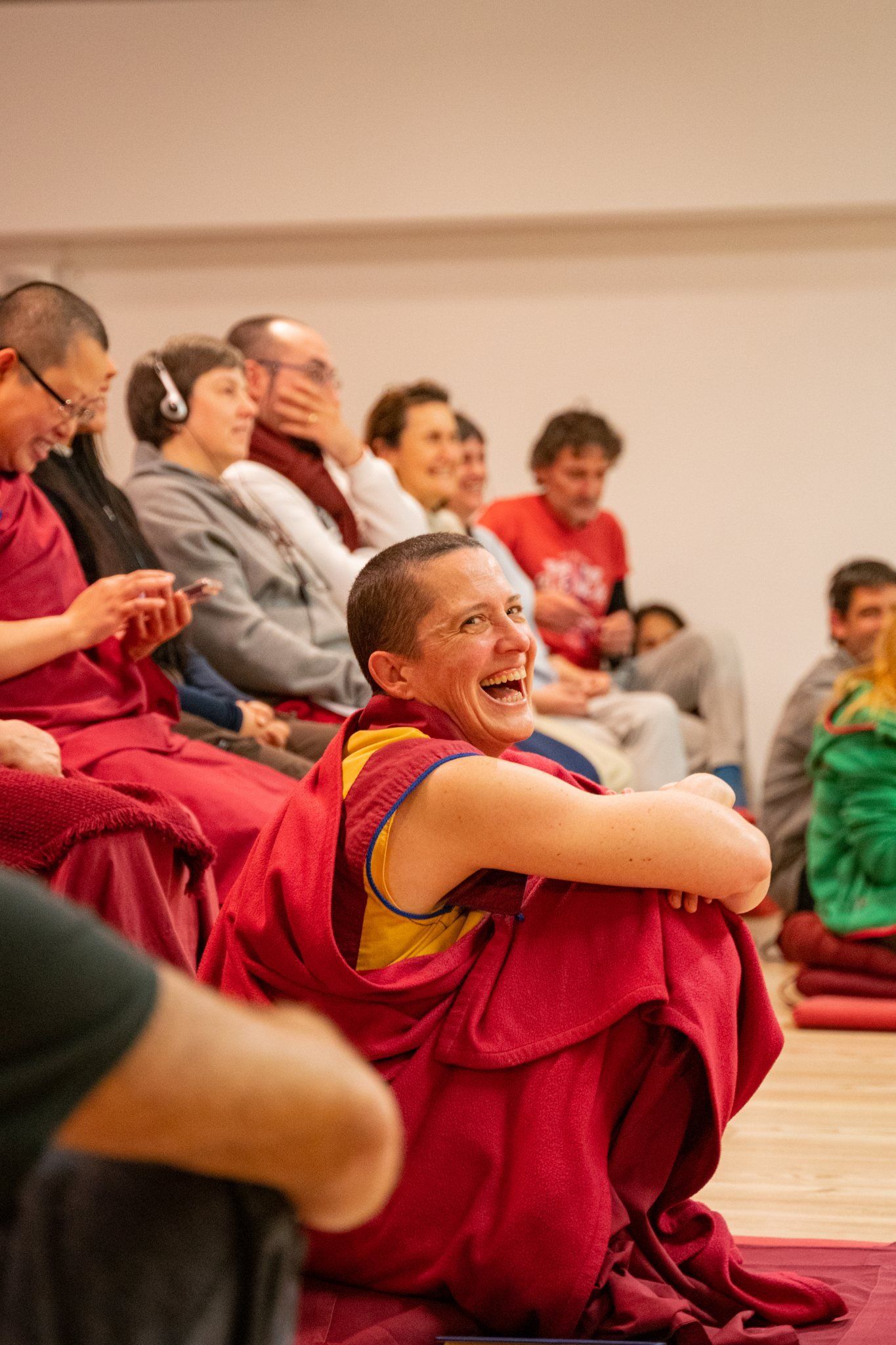 "There was great joy and much laughter with everyone delighting in Venerable Geshe Kelsang Gyatso Rinpoche's modern presentation of Tantra.
"All of this was possible because of the infinite kindness of Venerable Geshe-la, whose wise and compassionate presence we felt throughout the retreat.
"May all beings enjoy the same favorable conditions for their spiritual practice."