Journey to a Pure Land ~ Canadian Festival 2022
In a few days ( May 13-17) for the first time in three years people from throughout Canada will be able to gather in-person to enjoy the Canadian National Festival with their National Spiritual Director Gen-la Kelsang Khyenrab. This is such a special event for Canadian Sangha not to be missed.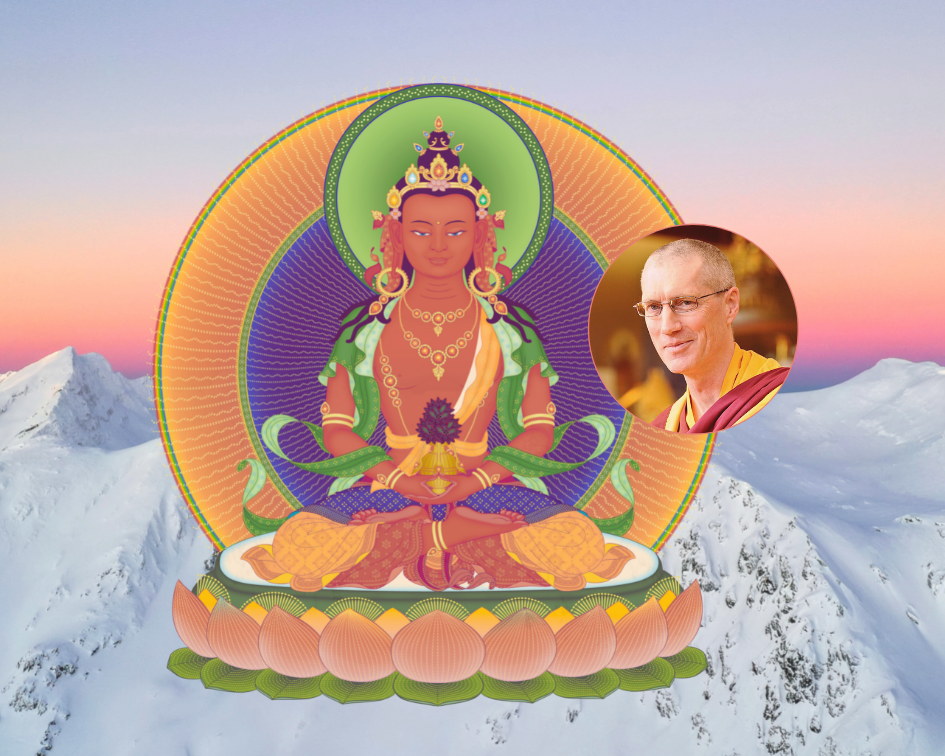 At the Festival, Gen-la Khyenrab, retired General Spiritual Director of NKT and Resident Teacher at KMC Canada, will grant the blessing empowerment of Buddha Amitayus and give teachings on on the practice of loving kindness based on Venerable Geshe Kelsang Gyatso Rinpoche's book  The New Eight Steps to Happiness.
The venue of the Festival, the Toronto Don Valley Hotel & Suites, will allow more people to stay together under the same roof and enjoy memorable moments and meaningful holidays together. Everyone is welcome to attend this special Festival.
Ancient Wisdom for Modern Times
Blessing empowerment of Amitayus, Buddha of long life, wisdom and good fortune
Teachings on the Buddhist way of loving-kindness
Everyone, whether religious or non-religious, is looking for happiness all the time and wants to be free from suffering and problems permanently. We can fulfill these wishes through understanding and practising the instructions given during this Festival.
Although our mind is like a cloudy sky, in essence clear and pure, it is overcast by the clouds of our delusions,. Just as the thickest clouds eventually disperse, so too even the heaviest delusions can be removed from our mind. They are not an intrinsic part of our mind.
Through understanding and practising these profound, compassionate teachings, we can experience temporary freedom from daily problems and finally, the supreme happiness of full enlightenment.
Everybody welcome!
Images from previous Canadian events