Discover the Wonders of the Tharpa Spring Festival Shop
The Tharpa Festival Shop is a key part of the International Spring Festival 2023 experience. It provides everything you need to support your spiritual practice during the Festival and beyond. New products include a special recording by Venerable Geshe-la, practice cards, a guide to water offerings, Buddhist symbols, and much more. Explore the festival shop today.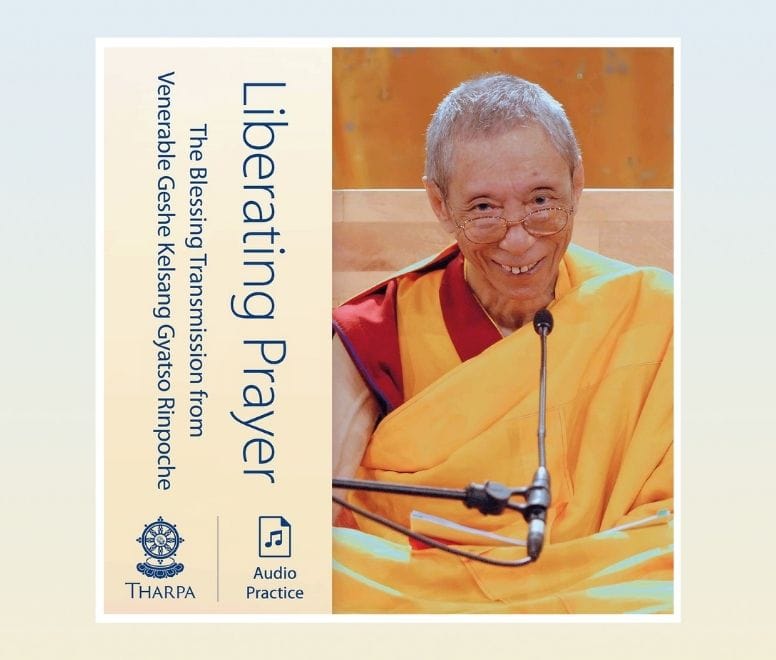 LIBERATING PRAYER BLESSING TRANSMISSION
Listen to Venerable Geshe Kelsang Gyatso Rinpoche giving the blessing transmission of Liberating Prayer at Spring Festival 2006.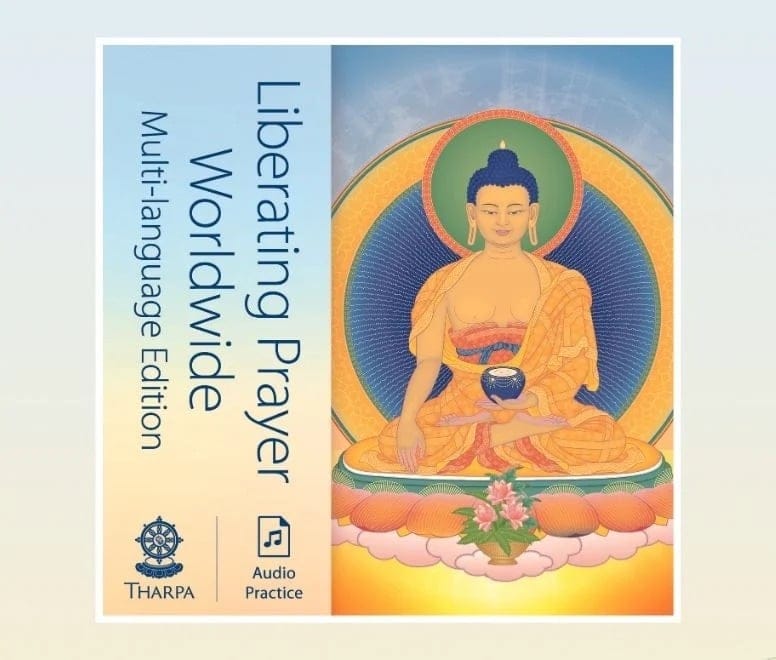 LIBERATING PRAYER WORLDWIDE
An international object of rejoicing. Listen to the chanted recording of Liberating Prayer in different languages.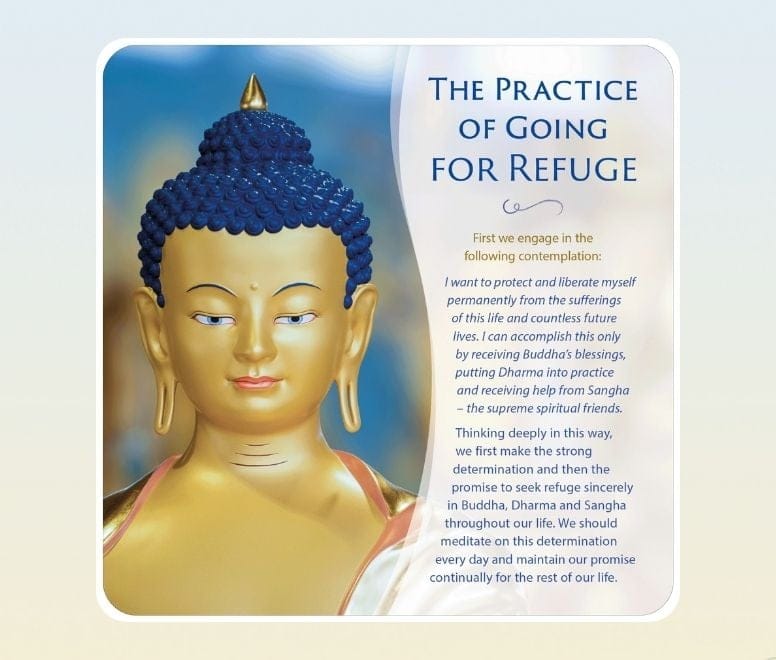 THE PRACTICE OF GOING FOR REFUGE
A two-sided reminder card of a short practice of going for refuge, the gateway through which we enter Buddhism.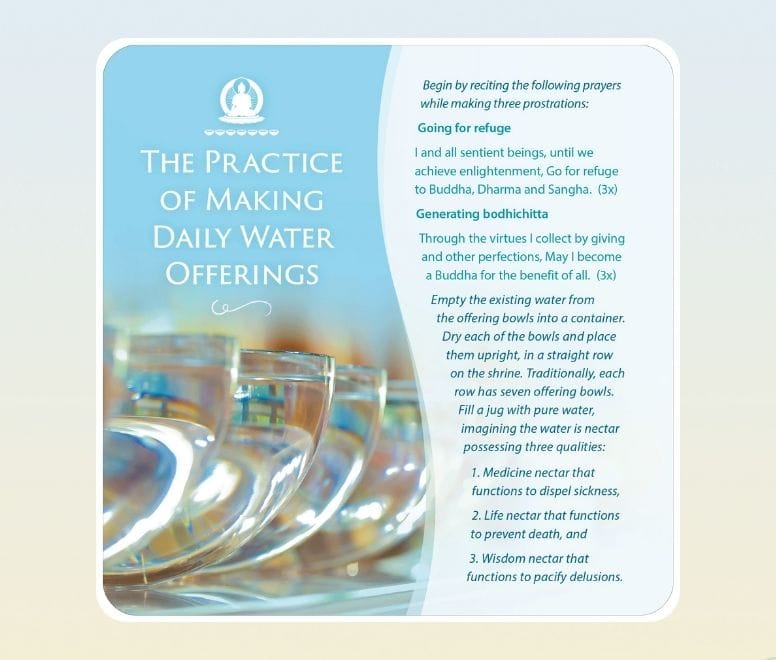 MAKING DAILY WATER OFFERINGS
Learn how to make daily water offerings, a special method for accumulating merit and preparing your mind for successful meditation.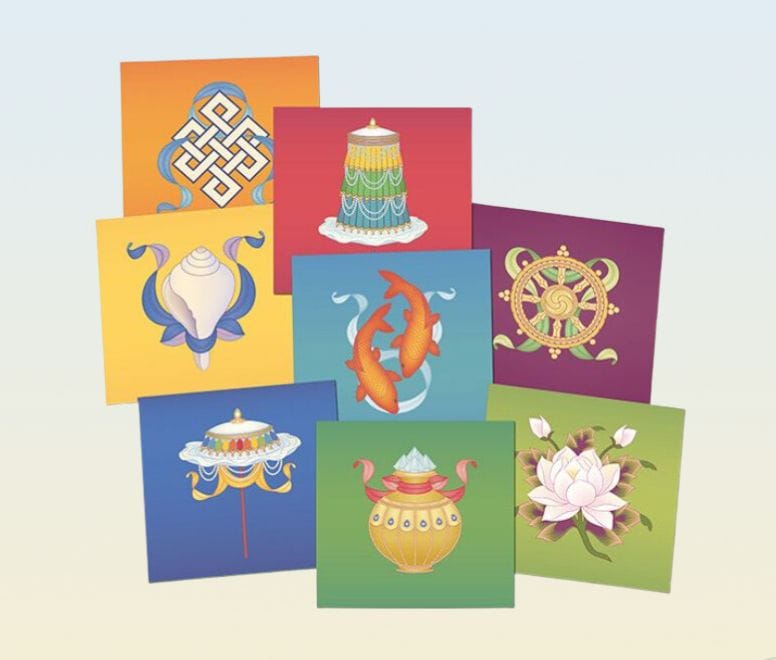 THE EIGHT AUSPICIOUS SYMBOLS
Symbolizing the Buddhist spiritual path that leads to freedom from suffering and the permanent inner peace of enlightenment.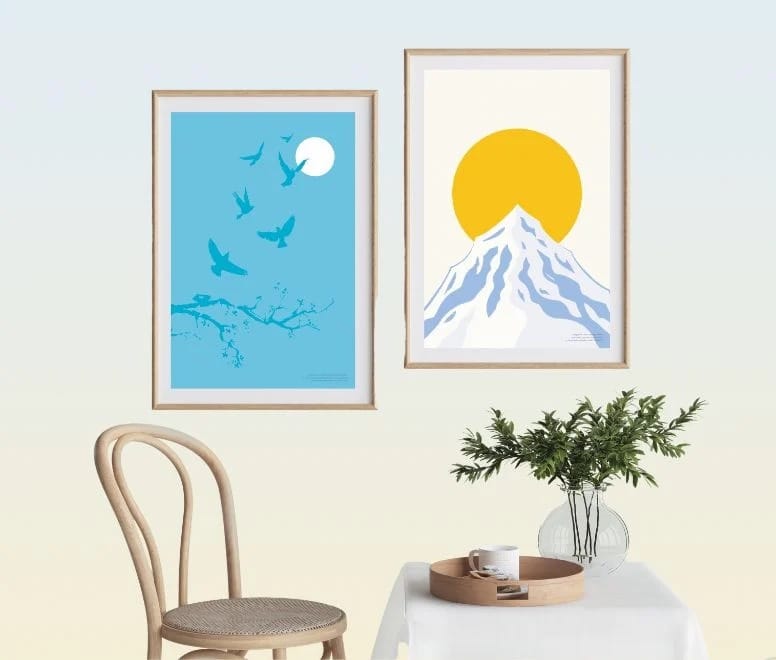 MEANINGFUL ART 50% DISCOUNT
A special offer on a range of posters that is based on the designs of Tharpa book covers.