Fulfilling a special vision
An increasing number of people around the world are relocating to live close to a Kadampa Temple or Center. Their wish is to be able to help the center more and, of course, take a fuller part in the spiritual program. 
The Temples especially represent a long-term presence for Dharma in the area and instill the confidence to invest in property nearby.
Venerable Geshe Kelsang Gyatso Rinpoche's vision was for each Temple to become the centerpieces of a local Kadampa community living in the surrounding area. How wonderful many people are now committing to making this vision a reality!
Here are a few examples of people moving near to their centres: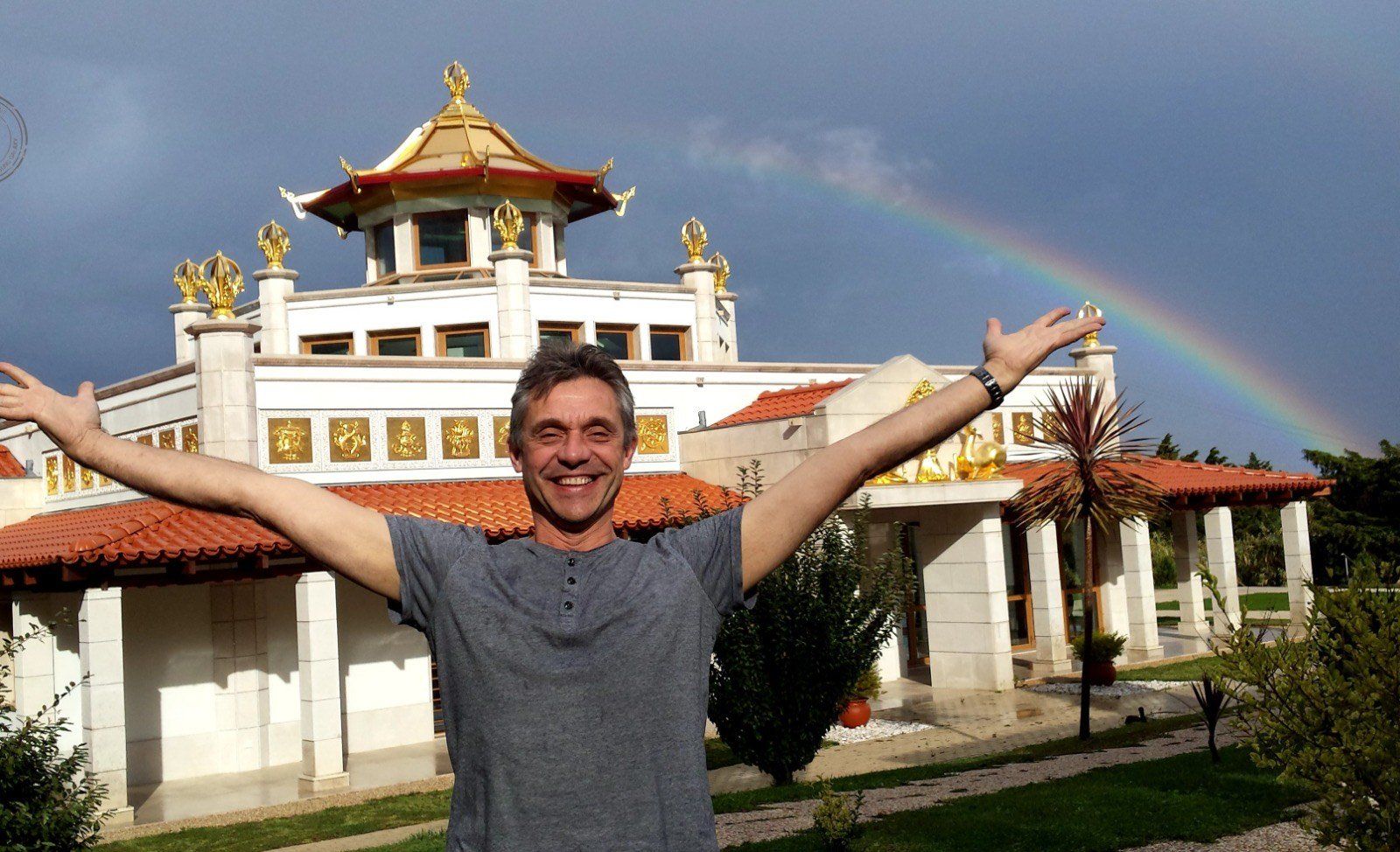 Our life has completely changed since we decided to live near the KMC Deuachen Temple in Portugal.  

Venerable Geshe-la went to Sintra in Portugal where he chose a very special place for the construction of the fourth Kadampa Temple. He supervised its design and building. Shortly afterwards, on 25 October 2013, Je Tsongkhapa Day, he blessed and inaugurated the temple before beginning to teach at the International Fall Festival in front of more than 7000 people in Cascais.

We decided to change our country and our place of residence to become very close neighbours of this magical and blessed place. We bought a large piece of land and built a house. In this way we contribute to create a favourable environment around this precious temple. The wonderful thing is that now we can understand the dharma in Portuguese and connect with a wider sangha (Brazilian, Portuguese ...) We have the proof that the NKT is really a huge international family :)
Marie-Odile and Philippe
Moved near Sintra Temple, Portugal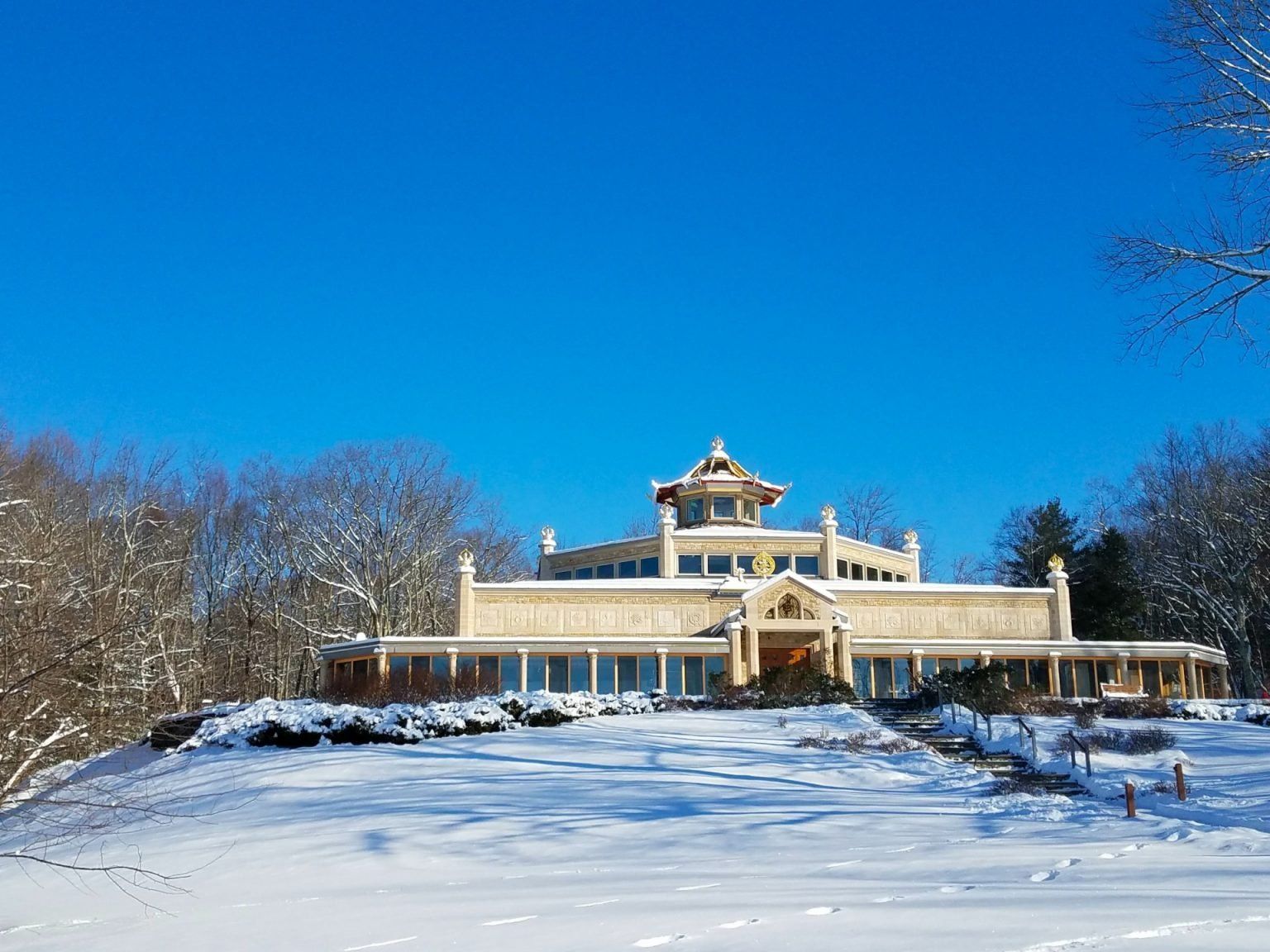 I heard that when Venerable Geshe-la visiting the Temple at Glen Spey, New York, he envisioned that this holy place would one day be a Kadampa village with practitioners living at the Temple itself but also nearby in the surrounding areas. I love the idea that I, and some of my fellow Kadampa friends, are trying to fulfill that vision!

I bought 5 acres of land within walking distance of the Temple as have a few of us long time practitioners. I will be building a house early next year.
Sara
Moved near New York Temple, Glen Spey
I had attended several US Festivals and empowerments at the Glen Spey temple and loved the temple and the area. It made sense to become a member of the KMCNY community to receive teachings from Gen Samten and other teachers who would be leading retreats, giving empowerments and other events.

I decided to move as close to KMCNY as I could, and in 2017 I found a modest house 10 minutes from the temple.

It's over five years later and this is the best decision I've ever made.
Wenden
Moved near New York Temple, Glen Spey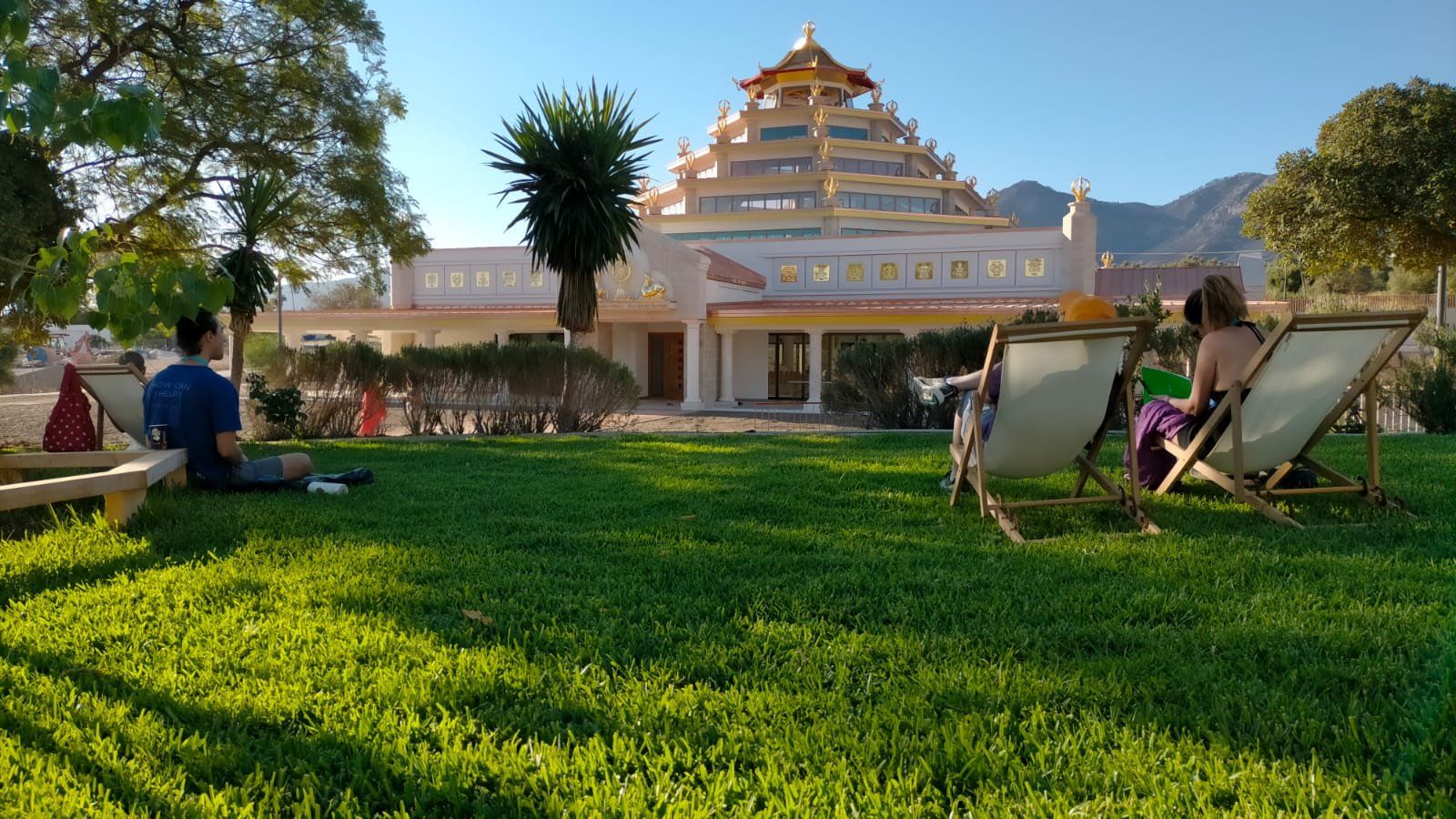 I moved near the Temple to be part of Geshela's project and this great family.
Maria Luisa
Moved near Malaga Temple, Spain
Hello everyone, I want to share my experience of moving close to the 6th Kadampa Temple.

I feel very lucky to be able to help and work at the Temple. This is not an ordinary job, it is extraordinary, because the Temple is a sacred place and it has a lot of blessings. Working here we have the opportunity to transform our mind into a positive one.
Catalina
Moved near Malaga Temple, Spain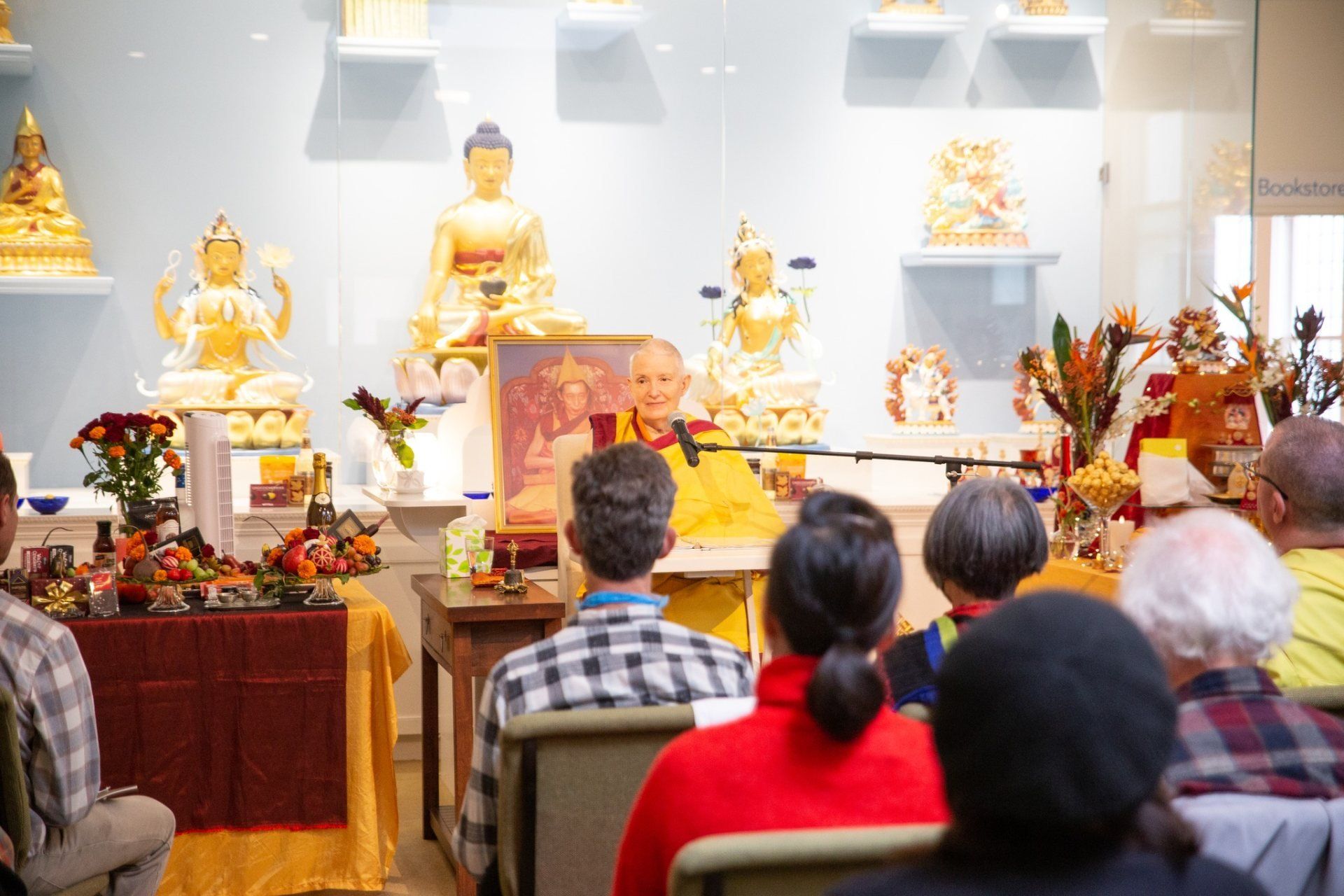 I have lived in San Francisco for 14 years  Recently I moved to the Mission district to be close to the Kadampa Temple.

I am very happy to have my energy triangle - my home, my temple and my office - all within easy reach of each other. It is a wonderful life!
Miki
Moved near San Francisco Kadampa Meditation Center
We just moved! We are now in the Mission, a walking distance from our meditation center.

Your beautiful Sangha community inspired me to be closer to the center and help more! Thank you.
Tomoko
Moved near San Francisco Kadampa Meditation Center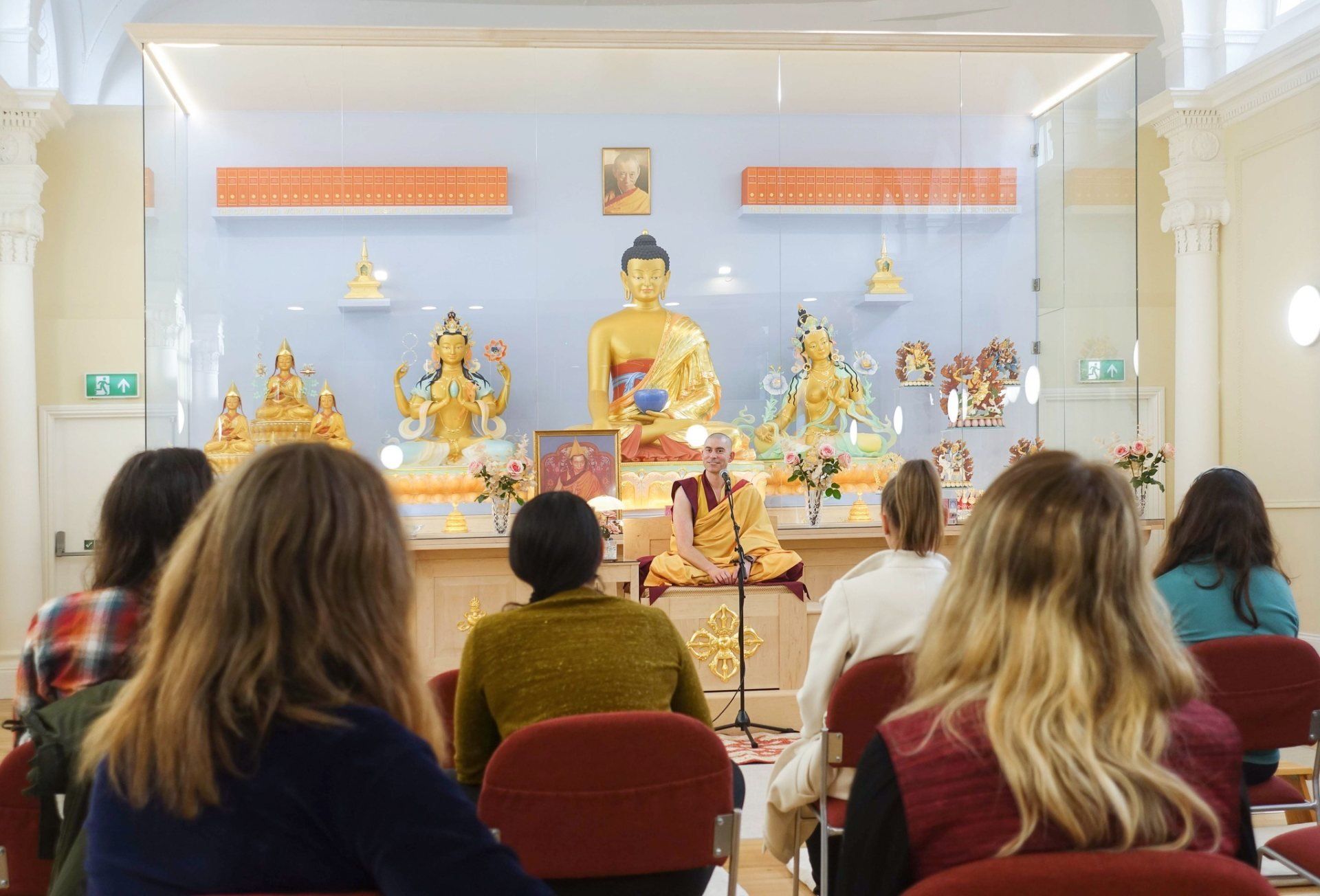 I moved closer to my centre so that I would have more time to volunteer, study Dharma and attend the pujas.  

I mainly volunteer in our exquisite gompa and at reception and it is a joy to be able to cherish this beautiful new centre, receive Dharma from an amazing teacher and sangha and help spread Kadam Dharma throughout Leeds.
Julia
Moved near Leeds Centre, England