Toulouse center adorned with Buddha statues
"SO GRATEFUL FOR OUR GOOD FORTUNE"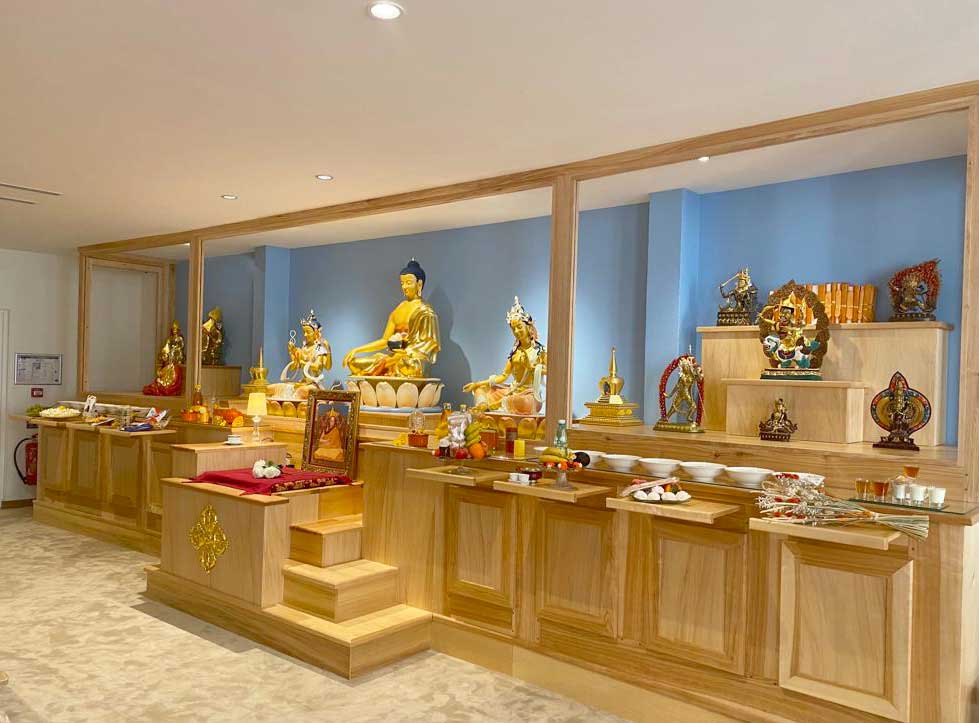 "We opened two of the boxes outside in front of the centre and all the people who passed by were amazed.
"What Venerable Geshe-la says is true: The faces of all the people who were looking at the statues completely changed and turned into a brilliant, admiring face immediately by just looking at the purity and beauty of those objects.
"A lot of people asked questions.
It was a meaningful and wonderful moment!
"We can clearly understand the benefits of just seeing holy objects of refuge and their power. I have never seen that before!!!"
"All the sangha feel so grateful for our good fortune!
"Thank you to the Kadampa Art Studio for the wonderful and incredible job you have done.
"Thank you to the NKT for sending us these statues.
"Thank you Venerable Geshe-la for your kindness and loving affection.
May we all be just like you."
For more information visit meditation-toulouse.org/