Connected & uplifted in a troubled world
There are 52 students on the English Language Foundation Programme at KMC Hong Kong with Gen Kelsang Tonglam.
When the social distancing started, students from Hong Kong, Taiwan and Singapore started to participate remotely using audio files.
Since Monday, with the beginning of the great scope section of Joyful Path of Good Fortune by Venerable Geshe Kelsang Gyatso Rinpoche, the program is being live-streamed from the City Temple in Hong Kong.
Everyone is delighted to be able to see Gen Tonglam and to interact with each other at the classes.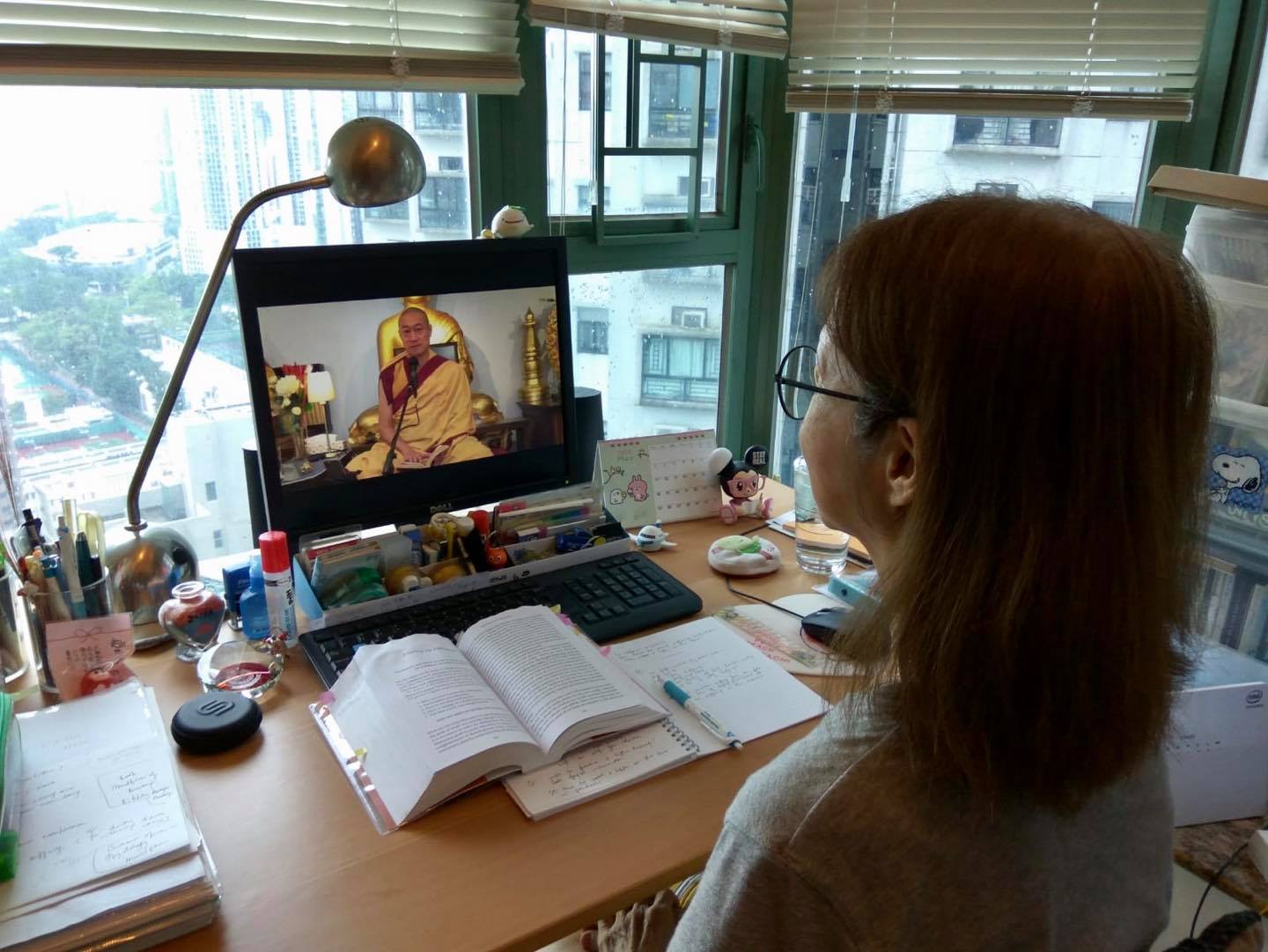 "Although we are all physically apart, our minds are connected and uplifted by the joy of listening to Dharma teachings."