Within the three Study Programs designed by Venerable Geshe Kelsang Gyatso Rinpoche, the Foundation Program is becoming increasingly popular.
SYSTEMATIC STUDY
This program provides an opportunity to study systematically six books by Venerable Geshe-la:
The New Heart of Wisdom
How to Understand the Mind
Joyful Path of Good Fortune
Universal Compassion
The New Eight Steps to Happiness
Meaningful to Behold
WHY ARE PEOPLE JOINING?
Centro Budista Kadampa Compasión in Vina del Mar, Chile, recently sent some photos of their Foundation Program, which has just started with 21 people enrolling to study The New Eight Steps to Happiness (Nuevo ocho pasos hacia la felicidad).
We took the opportunity to ask some of the students why they had chosen to join the program.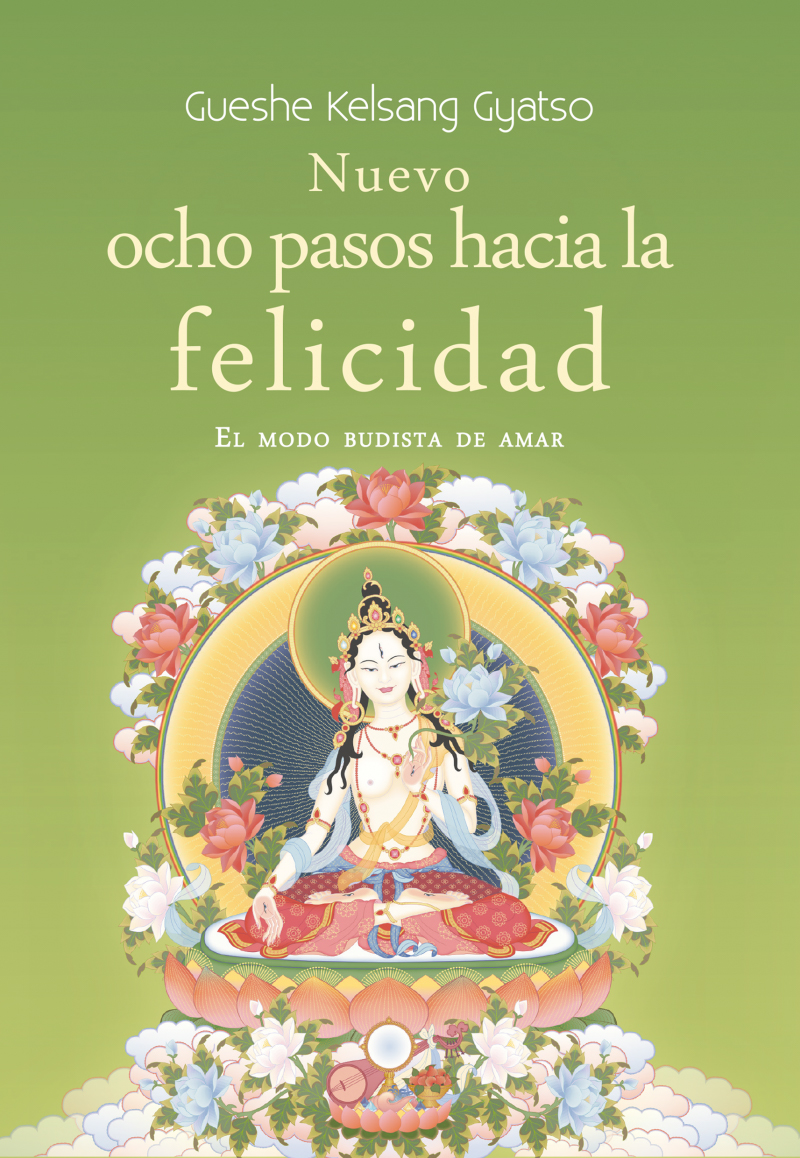 A STRONGER WISH TO PRACTICE
KAREN TOVAR
'I originally came to the center wanting to learn more about Buddha's teachings and started attending General Program classes, which filled my heart with joy and happiness. Then when I heard the Foundation Program was starting I knew without a doubt that I wanted to join. It is a wonderful opportunity to go deeper and deeper into Buddha's teachings. I enjoy each session, and each day I understand more about the true sources of real happiness. I feel a stronger wish to practice to liberate myself completely from suffering so I can help others to do the same.'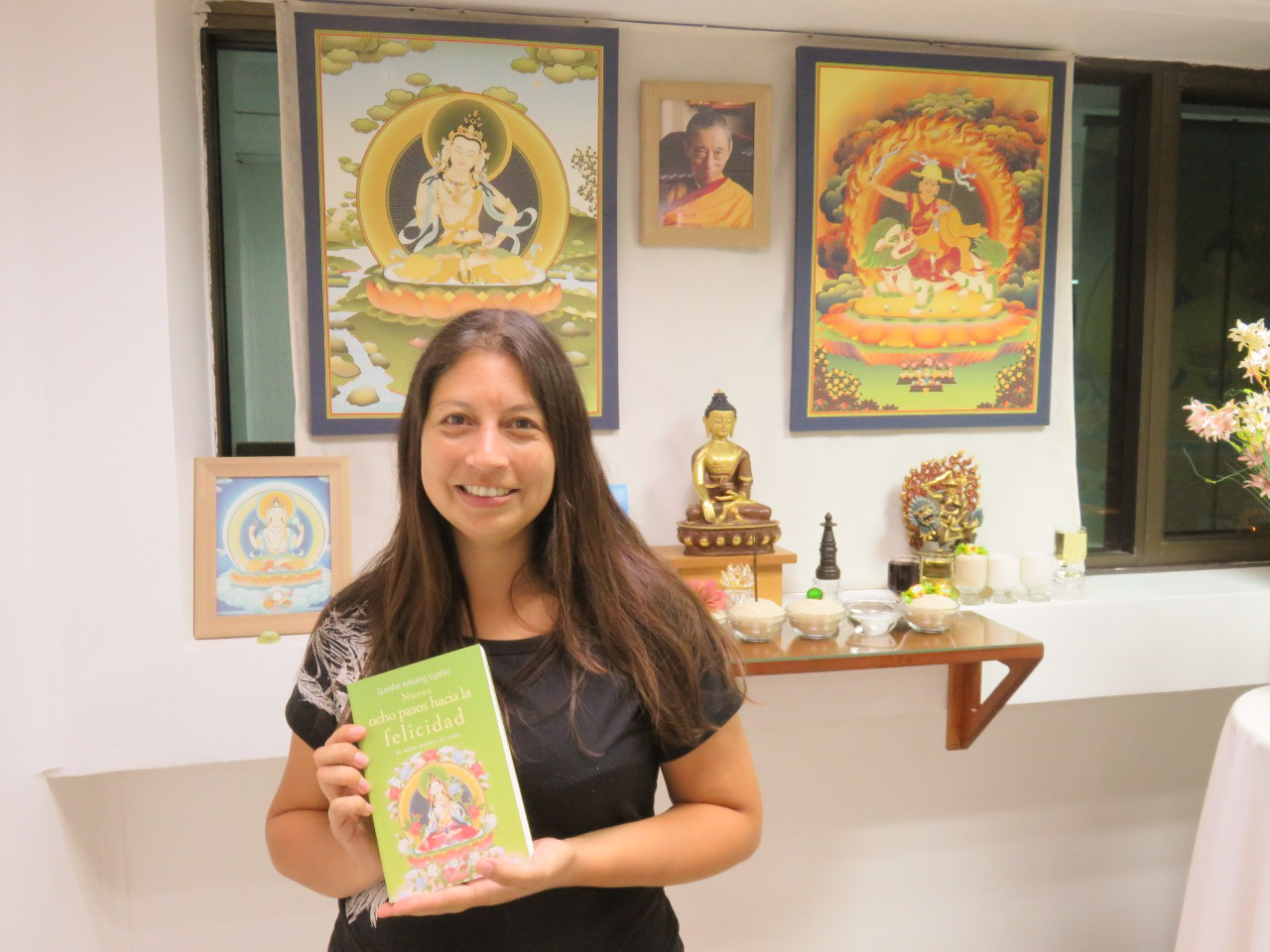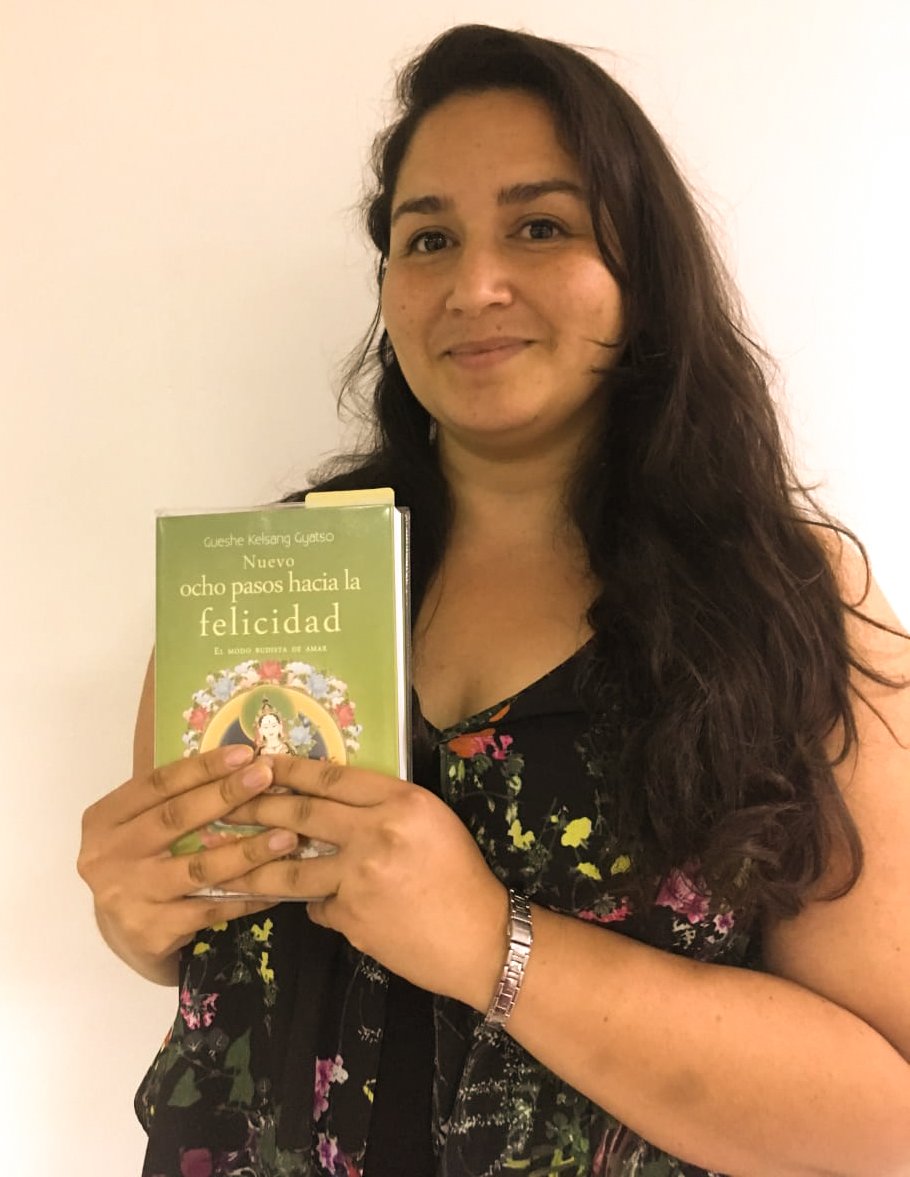 DEALING WITH DAILY LIFE IN A MORE PEACEFUL WAY
KAREN JOFRE
'I like to come to Foundation Program classes because they help me to deal with my daily life in a more peaceful way. My relationships are improving and I am now able to see difficult situations as opportunities to improve my mind. It is very important for me to continue on the program because I need to keep learning with the patient and kind guidance of my Teacher and the help of my Dharma friends.'
BEST INVESTMENT OF TIME AND ENERGY
KELSANG KHANDRO
'For me the Foundation Program is the best investment of time and energy in something that finally makes sense.'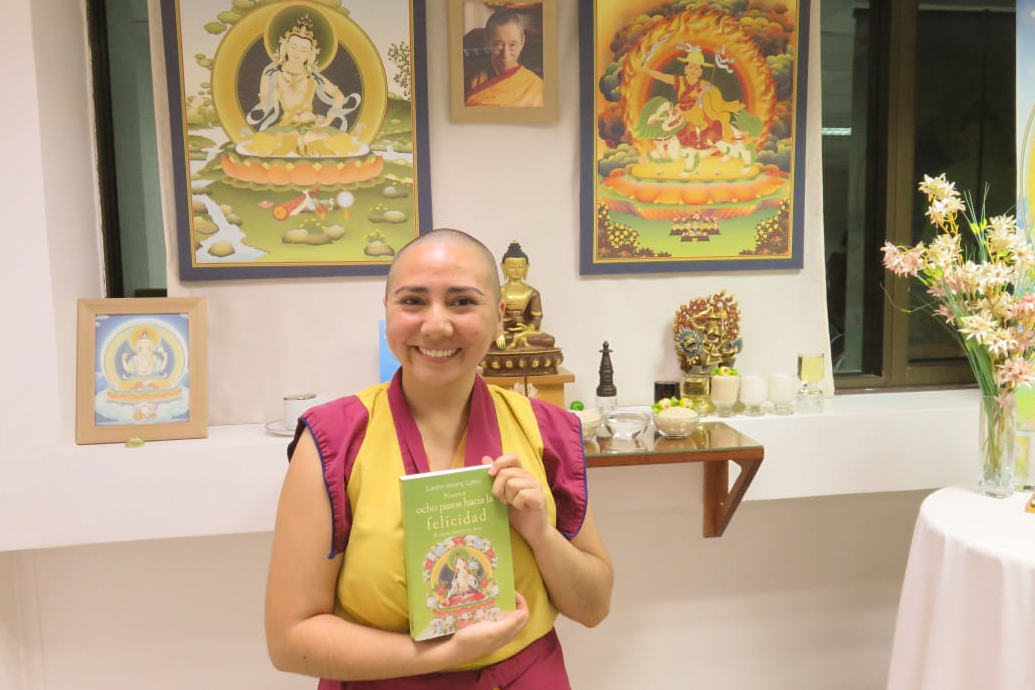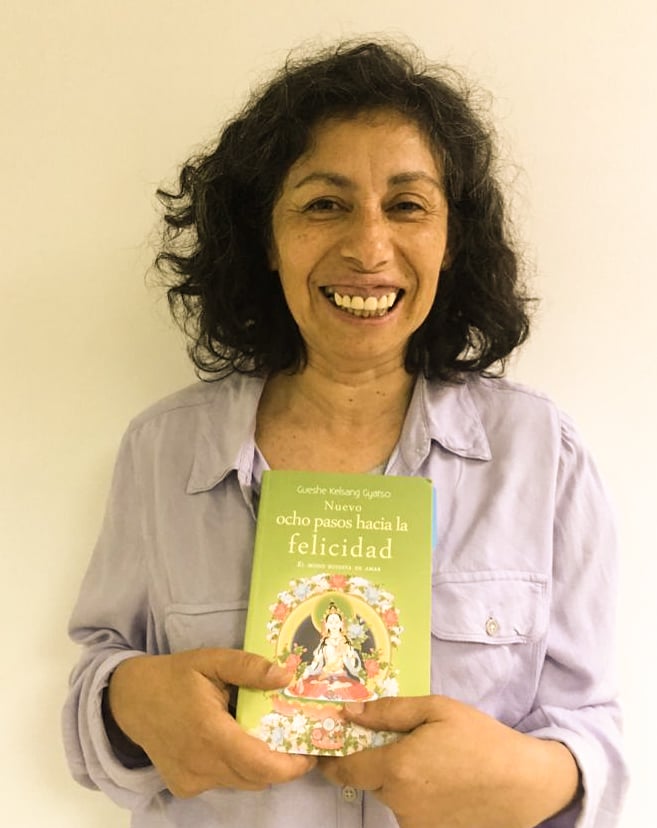 DEVELOPING REAL HAPPINESS AND PURE LOVE
MIRIAM MARTINEZ
'I decided to start studying on the Foundation Program because I want to develop real happiness and pure love.'
PROGRESS IN DISPELLING IGNORANCE
ANABELLA VALDES
'To start attending Foundation Program is very important for me. I have been attending General Program classes and really enjoy them so I am already familiar with Buddha's teachings, and now on the Foundation Program I feel I am making real progress, especially with dispelling some of my ignorance.'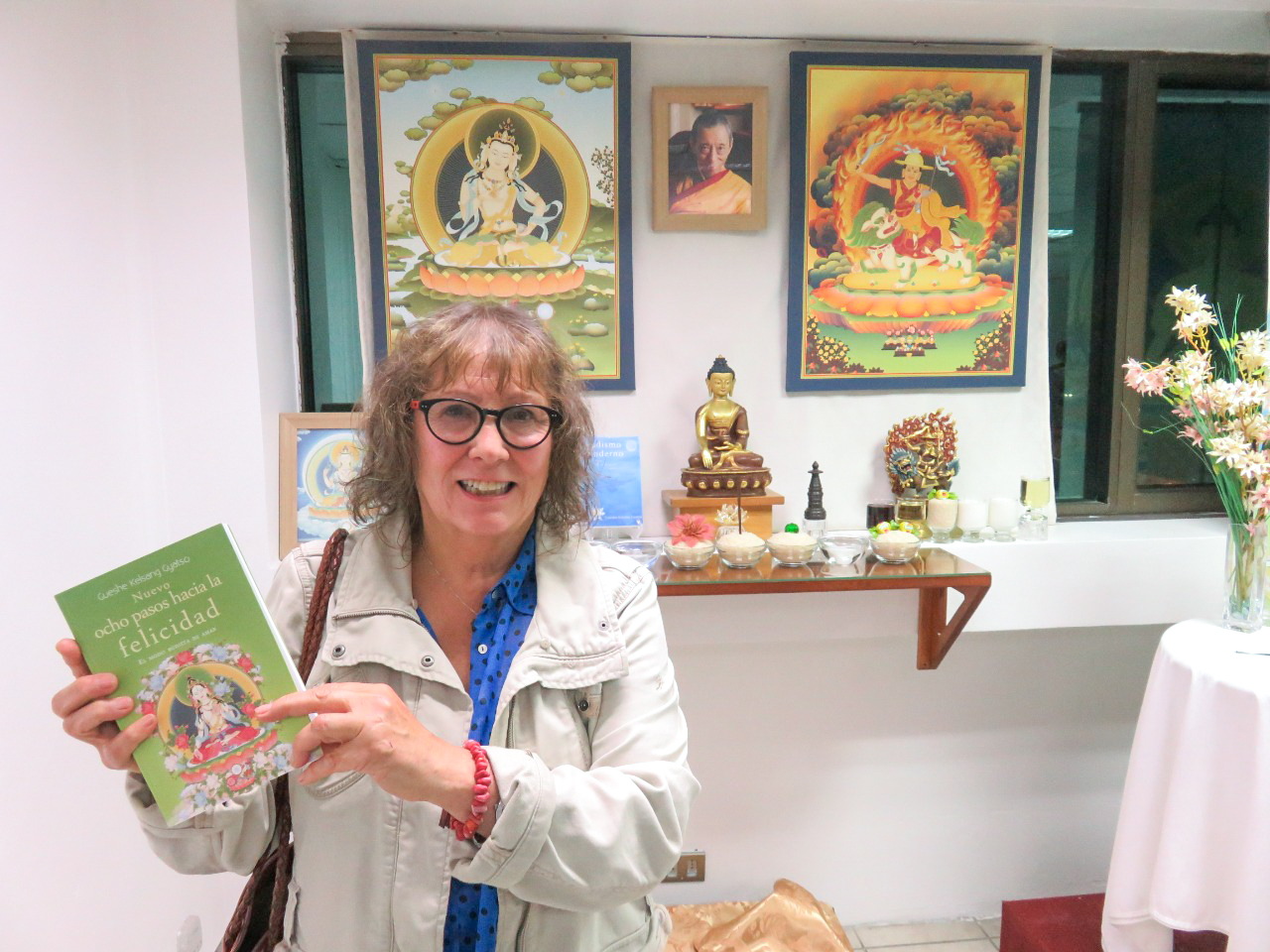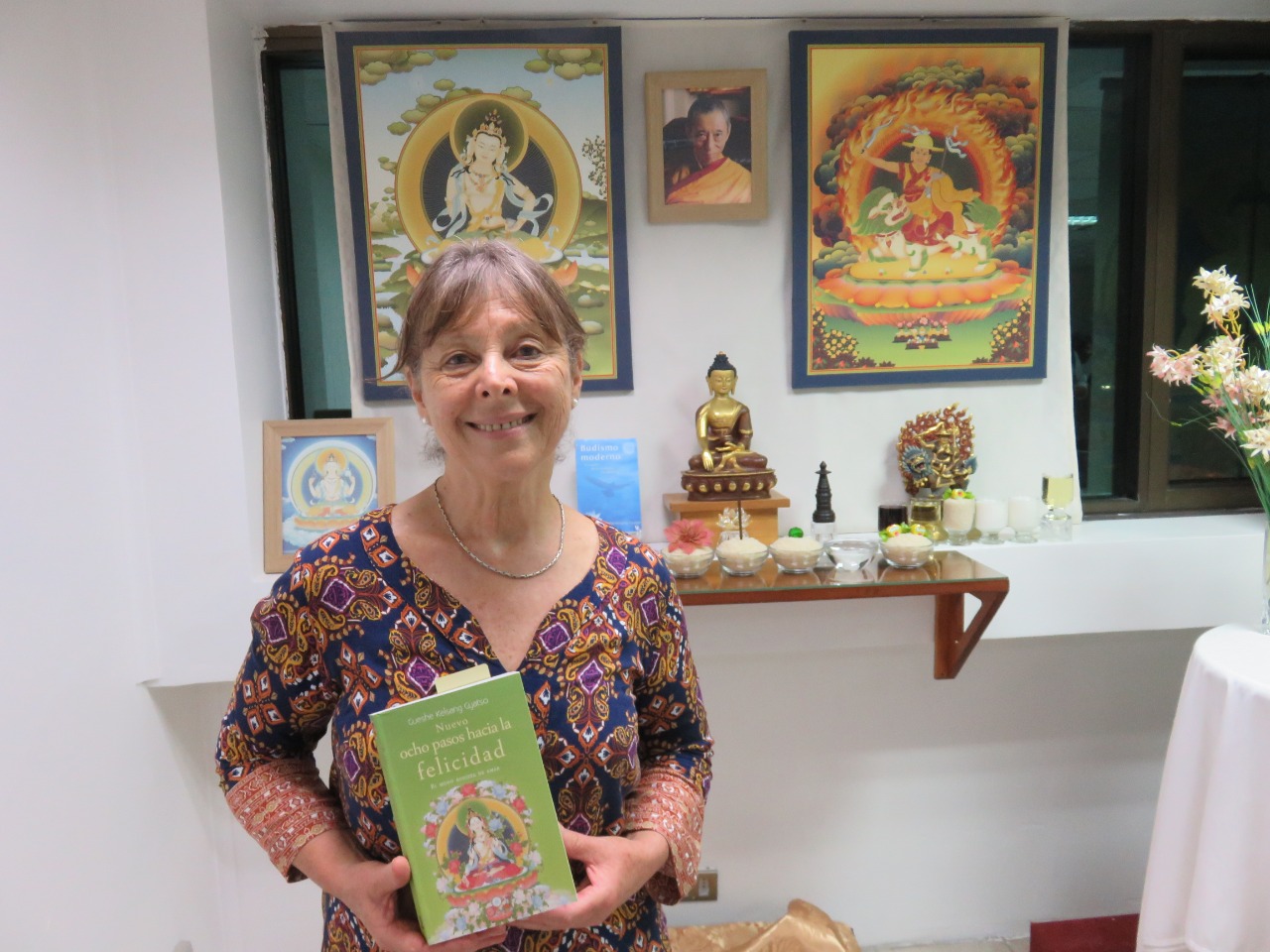 DEEPENING MY UNDERSTANDING OF THE TEACHINGS AND PRACTICE
MARIA ANGÉLICA GALLI
'Recently I decided to start the Foundation Program after a year of receiving General Program classes and two empowerments. My motivation is to continue deepening my understanding of the teachings and Dharma practice because I have unbreakable faith in Buddha and total confidence in his teachings.'