Living Meaningfully, Dying Joyfully
The Profound Practice of Transference of Conciousness
Venerable Geshe Kelsang Gyatso Rinpoche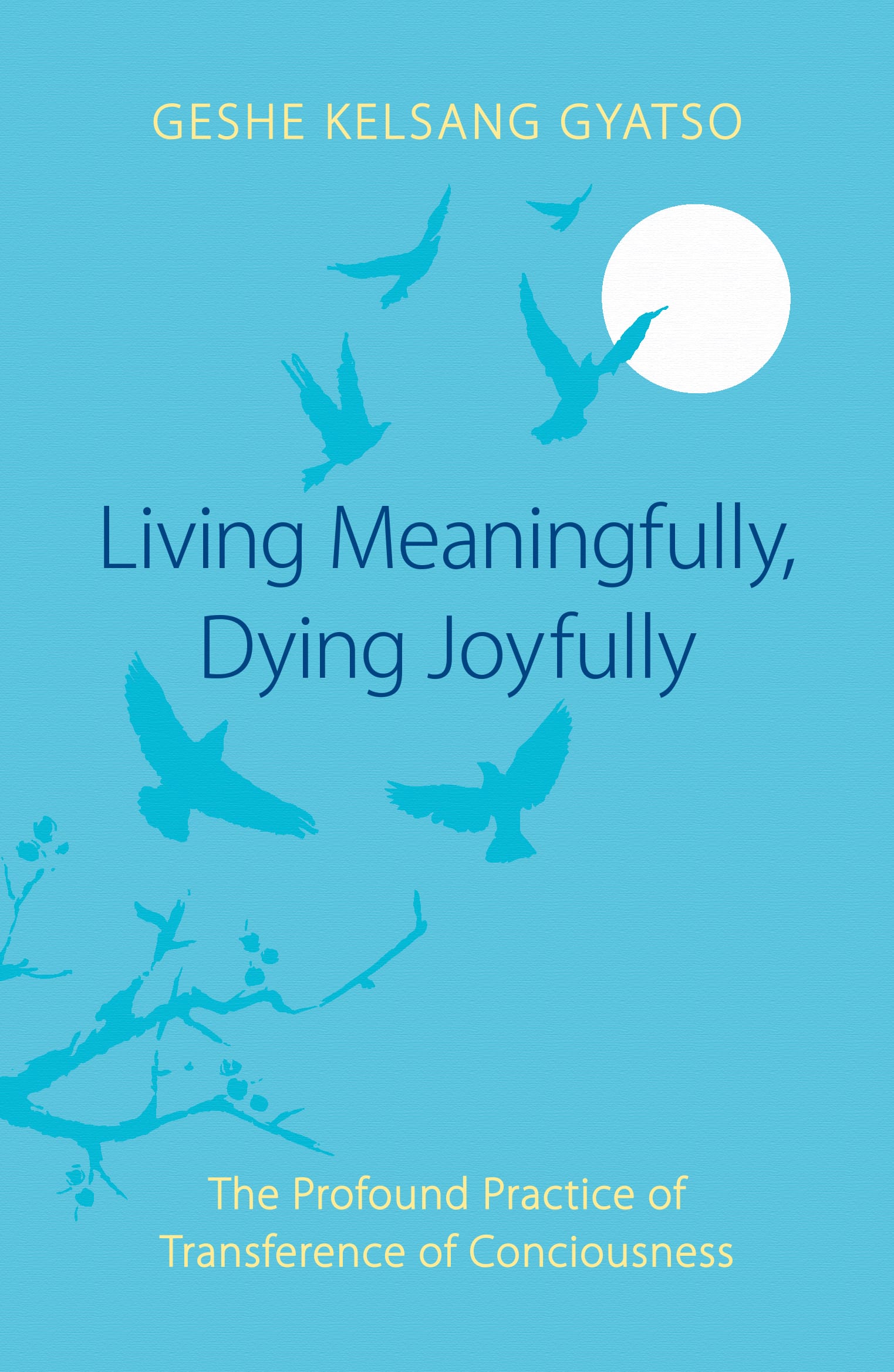 "There is nothing more precious than our human life. Having been born as a human being we have immense freedom to accomplish almost anything we want. With so much freedom, we need to ask ourself what is the most meaningful way to use our life. What will make us truly happy? What will benefit others most? And when this life is over, what will help us then?"
Venerable Geshe Kelsang Gyatso Rinpoche
Living Meaningfully, Dying Joyfully provides inspiring guidelines for helping us to live a happy and meaningful life, come to terms with our own death in a positive way and help others who are dying.
We are alive, therefore we will die.
This is the simplest, most obvious truth of our existence, yet very few of us have really come to terms with this fact.
This inspiring book helps us to make the most of our human life, to prepare for death and to help others who are dying.
In this way, instead of something to be feared or denied, death can become a positive experience.
Available online
Living Meaningfully, Dying Joyfully is available in different languages and multiple formats from Tharpa Publications.
For more information and online purchases visit the Tharpa International website and select your region.
review from Tharpa's website
An invaluable resource
During a period of serious ill health this book proved to be an invaluable resource during a very traumatic time in my life. I'd heartily recommend this book to anyone who is seeking help with mortality related issues.
Use the links below to go to other book pages. Please note the books are listed in the recommended sequence for studying and reading Venerable Geshe-la's books: