Tharpa Festival Shop online is now open, and the Tharpa Shop and gift shop at Manjushri KMC are in full preparation for the Summer Festival 2023. Browse the online shop and the photo gallery to see which items are going to be available at the International Festival.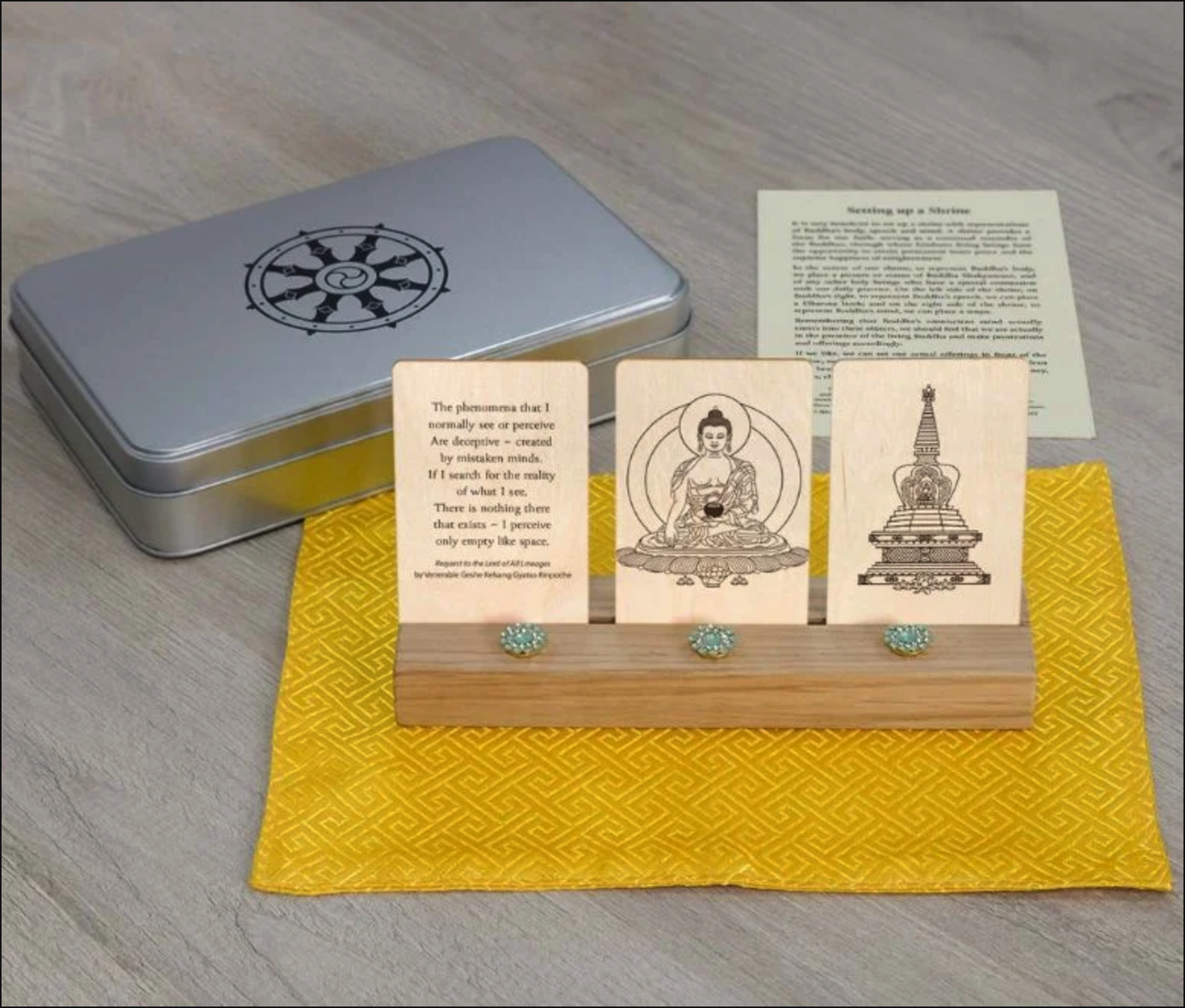 This beautiful portable shrine has been specially designed and produced for this Festival.
In preparation for the upcoming International Kadampa Summer Festival one of the cottages at Manjushri KMC transformed into a creative workshop. New book covers, mala bags and ritual objects bags are being sewn by kind volunteers to enrich the festival experience.
Look for some of the items that will be available in the festival shop: