This past weekend over 100 fortunate Kadampas met up in-person in Singapore for the 2022 Asian Festival, with an additional 100 joining the event online.
During the Festival Gen Kelsang Rabten, the National Spiritual Director of Australia, New Zealand and South-East Asia, granted the empowerment of Thousand-Armed Avalokiteshvara and gave teachings on how to develop the precious mind of bodhichitta.
Blessing empowerment of Thousand-Armed Avalokiteshvara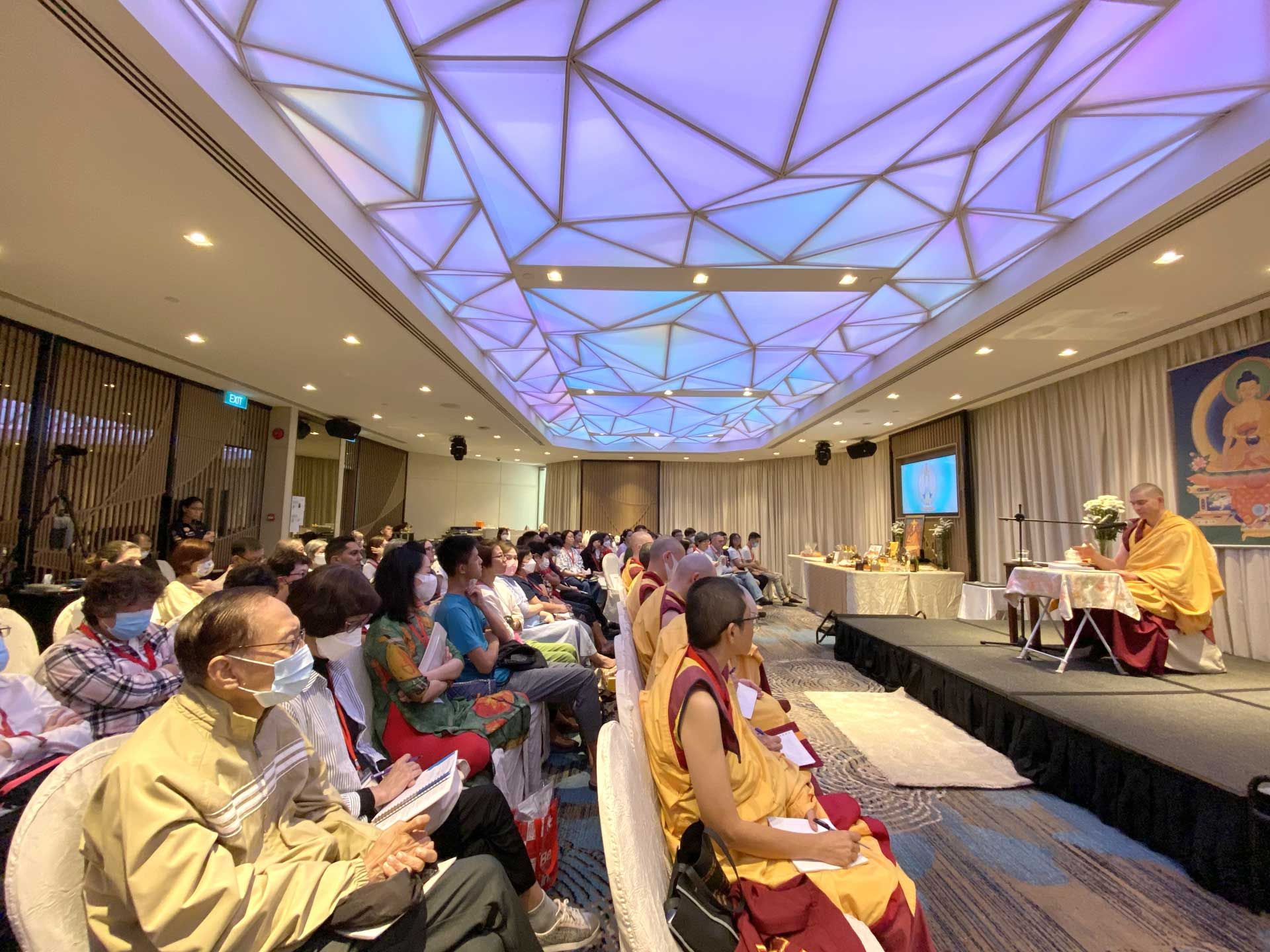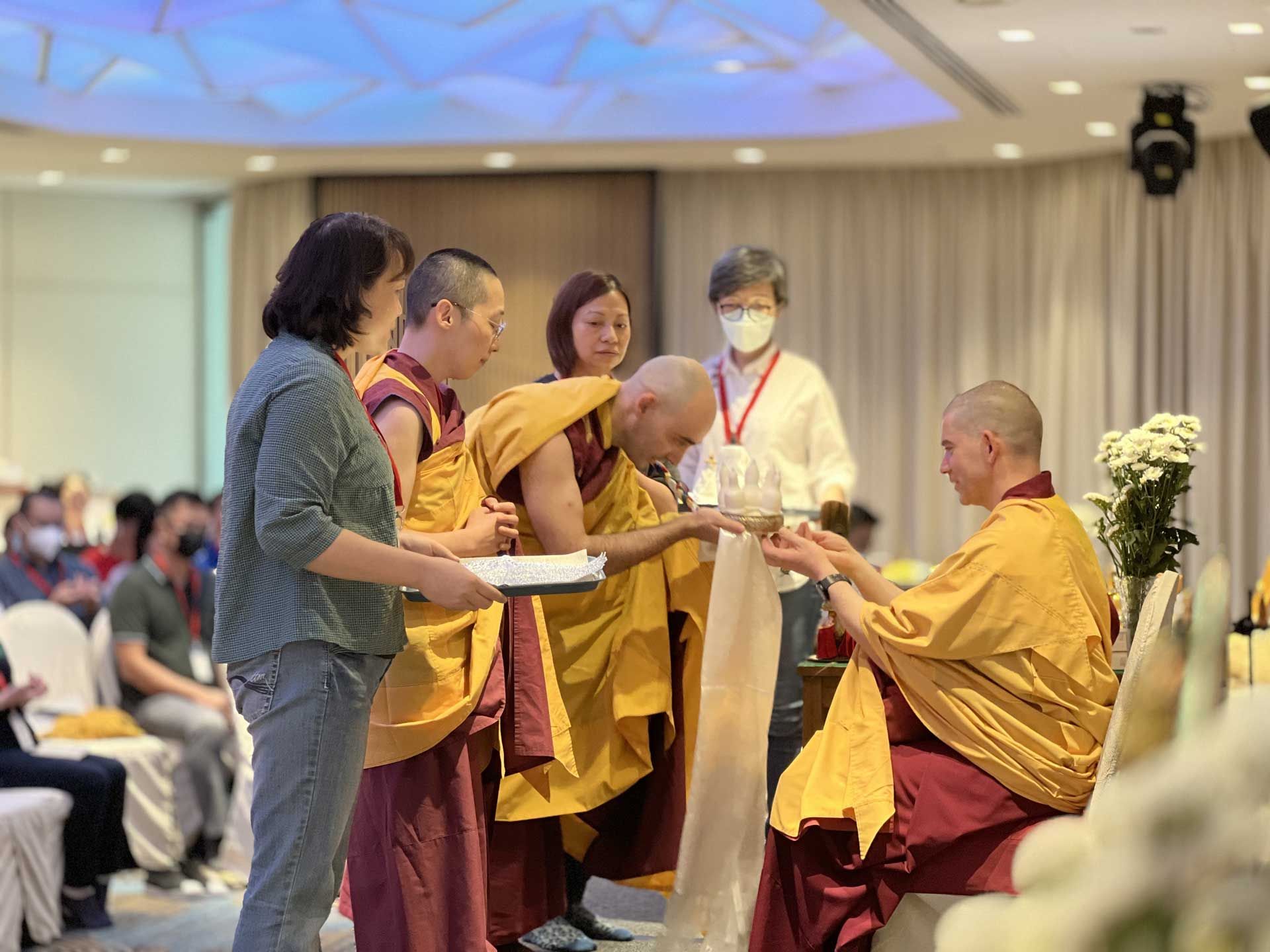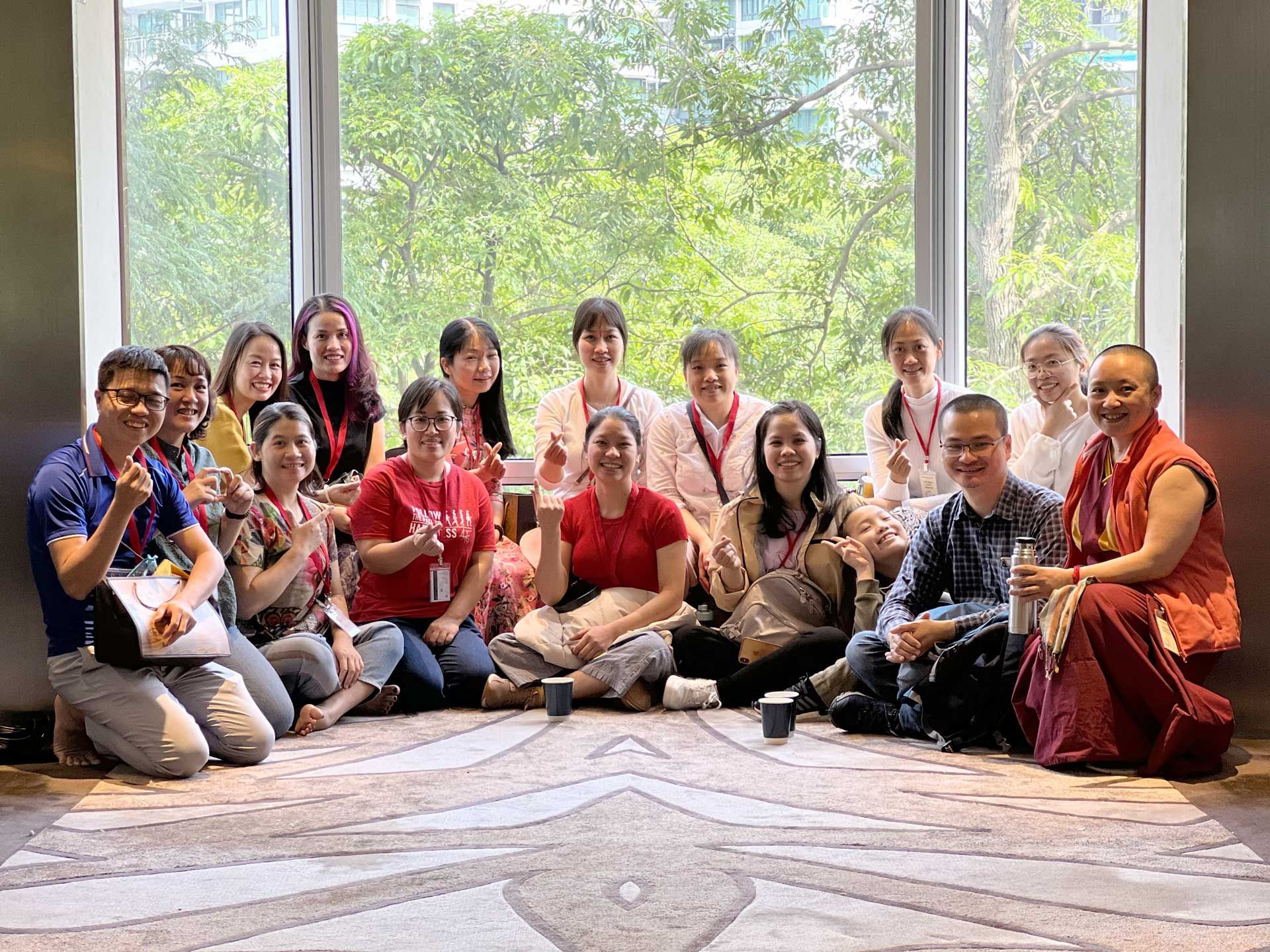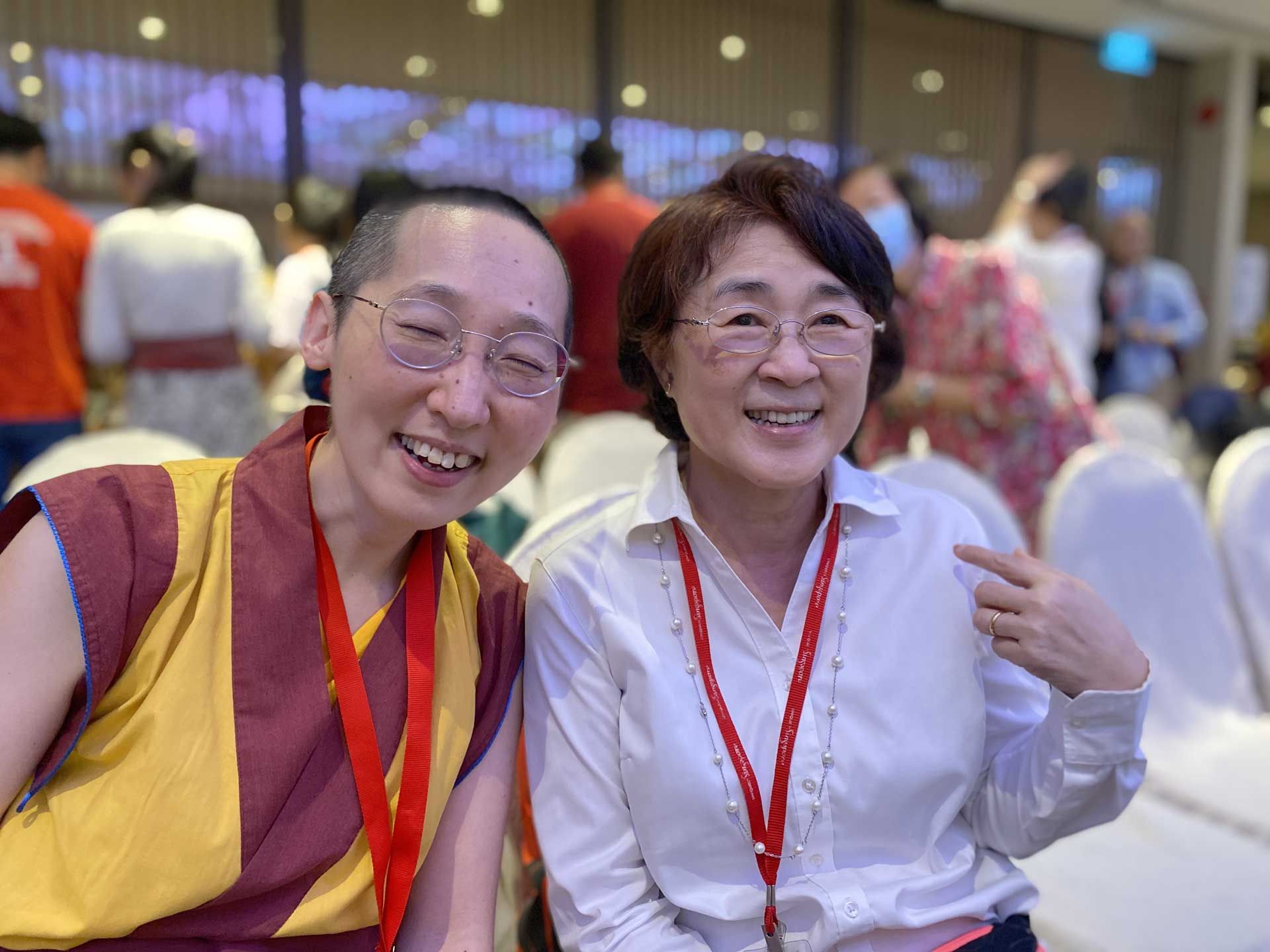 After being unable to gather for 3 years, it was wonderful to be able to catch up with old friends and make new ones all the while enjoying wonderful teachings and meditations.
Sincere thanks to all those involved in running this festival. We're incredibly grateful to be able to gather together in-person once again.
Especially a big thank you to Gen Rabten for visiting our area and giving such an inspiring festival. But most of all heartfelt thanks to our Venerable Spiritusl Guide Geshe Kelsang Gyatso Rinpoche from who's heart all this arose.