A new Kadampa Meditation Center is established in Cologne
Through the kindness of Venerable Geshe Kelsang Gyatso Rinpoche the New Kadampa Tradition has purchased a modern and well-located commercial space in the heart of Cologne, the fourth biggest city in Germany.
Kadam Holger has been appointed to be the Resident Teacher at KMC Cologne. He will work with the fledgling community to establish a major KMC in this important part of Germany.
The hope is to open the new center in the very near future.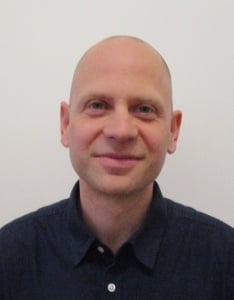 "As there has never been a Kadampa centre in Cologne before, everything started from scratch."

"Kadampas from all over Germany have been invited to help with establishing this completely new centre by making prayers for its flourishing, giving physical support or making a financial donation."

"Recently, Kadampas from Tharpaland KMC and KMC Berlin travelled to Cologne to help with some of the finishing work."

"There is still a lot to do and everybody is welcome to help."