Bonus Bulletin - September 5
In the past week, numerous wonderful activities happened around the world, bringing individuals closer to their inner peace and contentment through spiritual practice. Here's a summary of some of the events from across the globe.
Celebrating Gen Sangden, the Resident Teacher coming back after the Summer Festival, Kadampa Mexico has enjoyed a well attended course "Control Your Karma".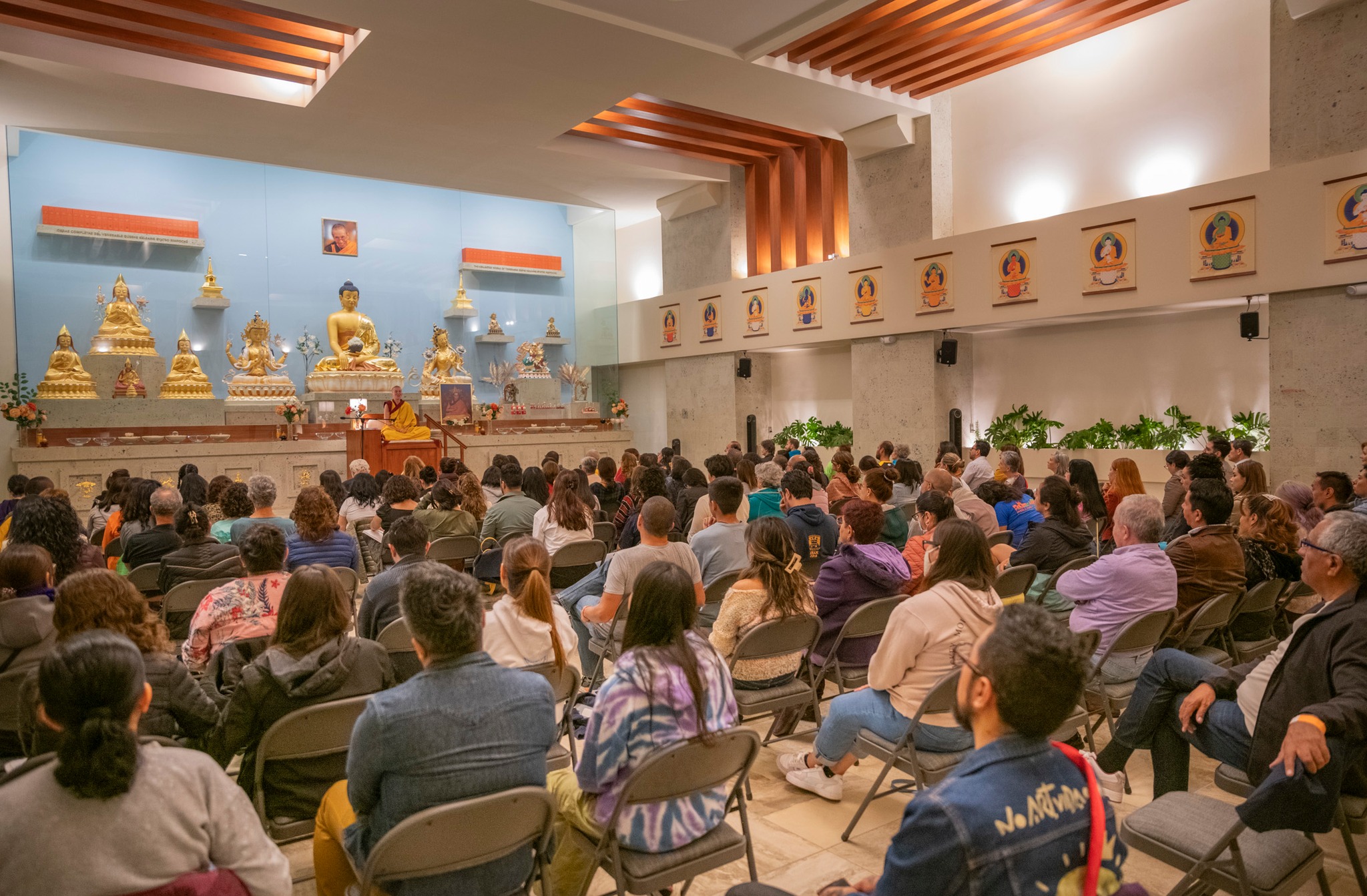 "A wonderful guided retreat by our teacher Guen Nampur, where we meditated on the stages of generation and completion stage of Highest Yoga Tantra.
"
"A few photos from our countryside meditation retreat the Nagarjuna Centre in Thornby this weekend. Beautiful countryside, beautiful building and beautiful teachings. Thank you to Gen Nyingpo and all of those who helped organise and make sure everything ran smoothly."
To inaugurate the new term of classes and courses, KMC Leeds, UK, hosted an Open Day last week to introduce the center to the people of Leeds.
"Thanks for everyone who joined for our open day. It was a very fun day with lots of guided meditations, building tours and shrine talks.
"
Last Sunday the first meditation class in Spanish at Kadampa Swiss Meditation Center in Zurich was led.
Ten Spanish-speaking people enjoyed a beautiful afternoon and learned how to meditate and the benefits they get from a regular meditation practice. Here are some photos for you to see for yourself.
IKRC Kailash, Switzerland
During the last weekend, a "Meditate in the Mountains" retreat was held at
IKRC Kailash in Switzerland
. Gen Kelsang Devi led the retreat on the topic "Keep Cool - How to Deal with Difficult Situations". The atmosphere was serene and harmonious, and everyone greatly enjoyed their time together.
WALK FOR WORLD PEACE
KMC Birmingham
in UK organised a sponsored walk to raise money for their Centre.
"We had a lovely sponsored walk and social afternoon yesterday - walking along the canal and then returning to the centre for tea"