Working for world peace with Gen-la Kunsang
Last week, Gen-la Kunsang was invited to KMC Barcelona where she led a deeply moving retreat at the Montserrat retreat center. Old and and new Kadampas alike enjoyed her guided serenity as they cultivated concentrated, happy minds.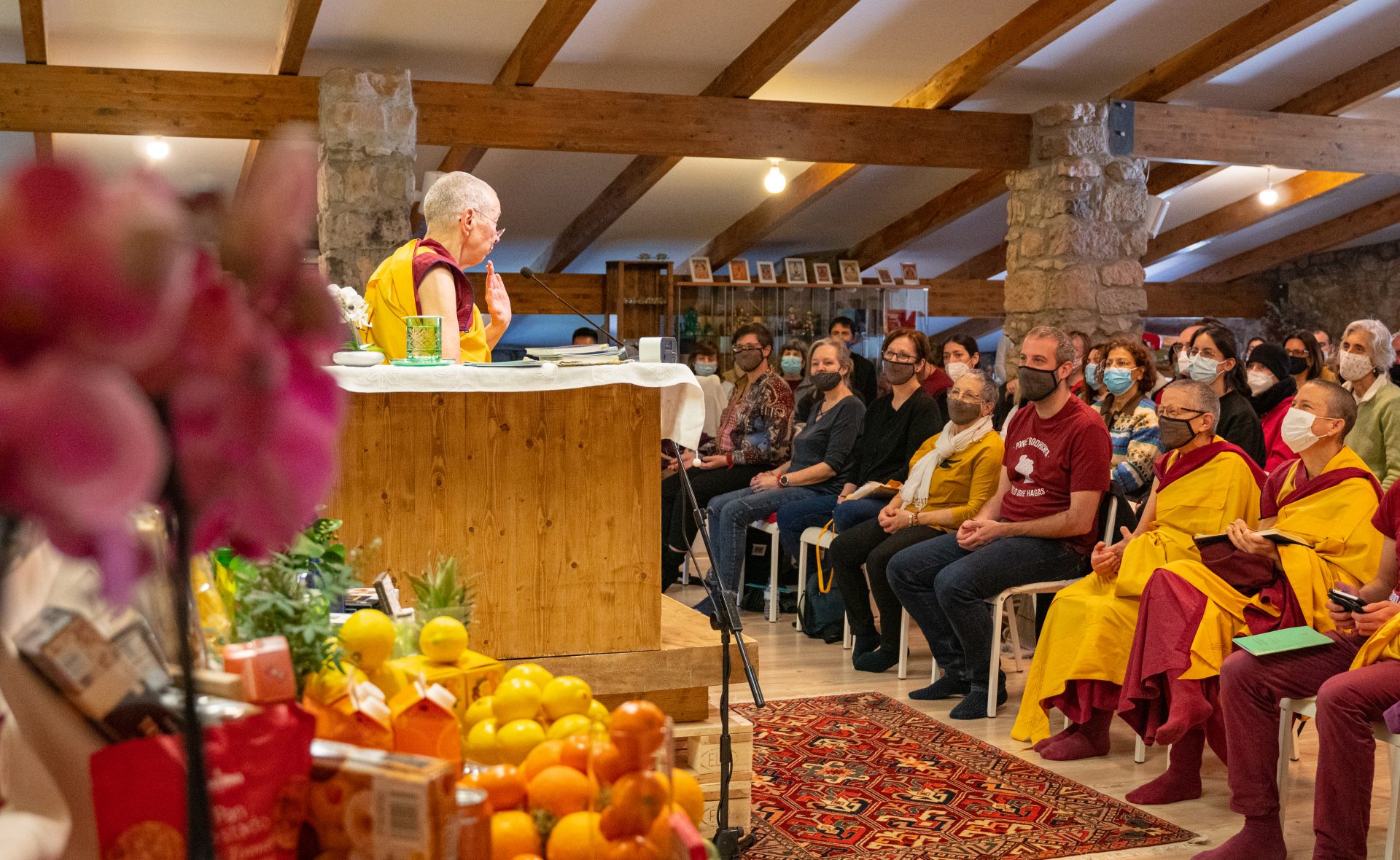 Volunteers needed to create world peace
"And we have a plan! We have promised nothing more and nothing less than to attain an eternally blissful state of mind.
"Thanks to the wonderful guidance and example of Gen-la Kunsang, we have been able to understand that there is nothing better than that destiny, and we have started the journey of no return towards that supreme state.
"To go there, we don't need suitcases, we just have to remember our Spiritual Guide and follow his example.
"We feel so happy, honored and lucky that one day being the crazy people of the world we could be part of the solution to the world's problems.
"Congratulations Bodhisattvas, congratulations sons and daughters of the lineage, congratulations future Buddhas. So much to rejoice in! We will always keep in mind how this world needs us to accomplish this result."
Before the retreat, Gen-la gave a public talk to a full house at KMC Barcelona's city center,the before joining people for chats over coffee.