A special offering to the Spiritual Guide
"At KMC Spain we have just finished an extraordinary and very blessed Online Course & Retreat with Gen-la Kelsang Thubten and Gen Kelsang Chokga (our Resident Teacher & National Spiritual Director for Spain & Portugal), based on the book Great Treasury of Merit by our precious Spiritual Guide Venerable Geshe Kelsang Gyatso Rinpoche. 170 people from all over the world attended the course, with fifteen sublime teachings and six guided retreat sessions.
"Many thanks to Gen-la Thubten & Gen Chokga for the beautiful transmission of the teachings and the encouragement to practise the Yoga of Je Tsongkhapa to make our life extraordinary."
See below some photos & testimonials from some of the attendees.
For more info: www.meditaenmalaga.org
Fanny Alicia Aguas Arce (Xalapa, Mexico)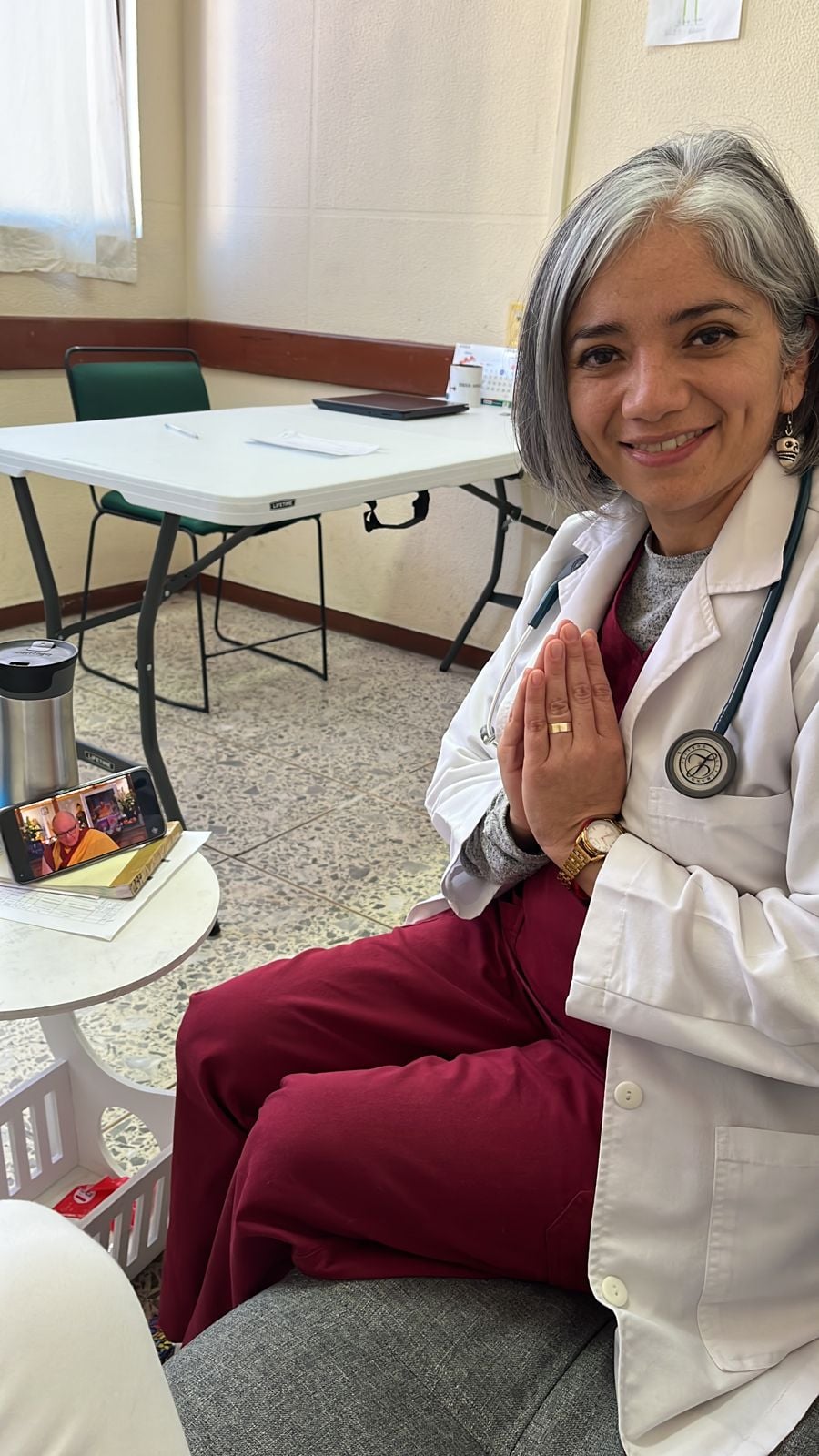 Thank you for the magnificent opportunity to increase my faith towards my precious Guru through these teachings. Incorporating the Dharma into my life has been the best fortune I have ever had. Blessings are flooding my workplace reaching many sick people. and also benefitting my friends and family.
On this course, I continue to learn to bless each space with the practice of prayer. My commitment is to show the best example possible through the strength of my faith.
In my city there is no Dharma center, but thanks to the online transmission, I can be part of the Sangha throughout the world! Thank you KMC Málaga! I hope to see you soon.
Cris (Málaga)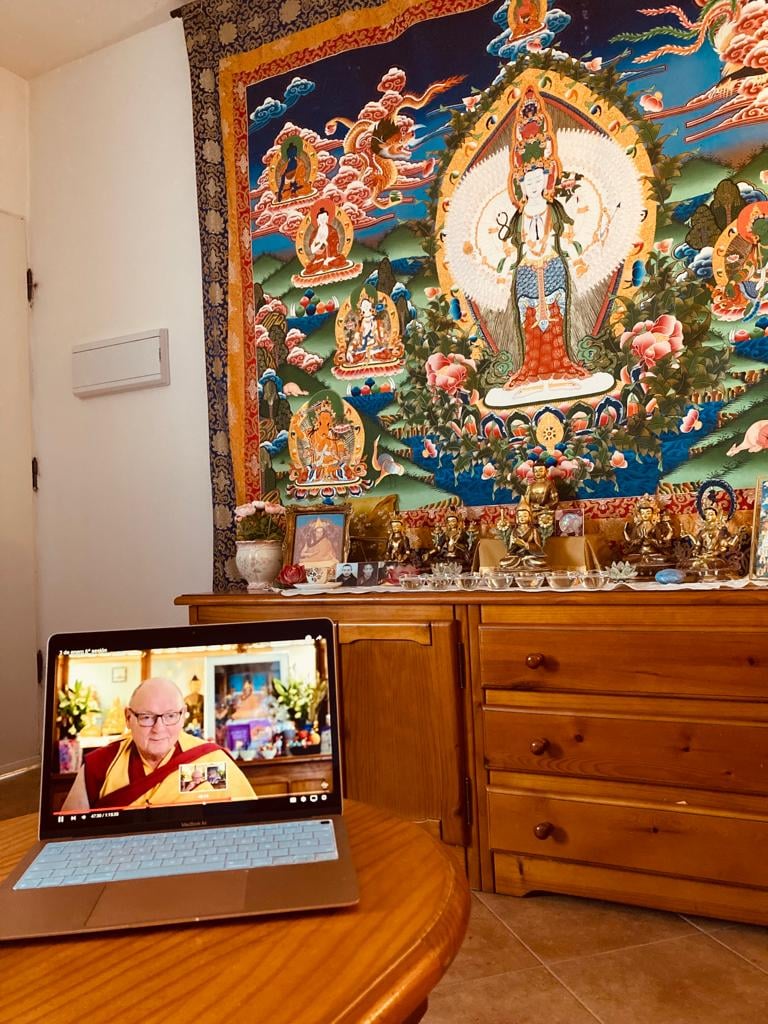 Enjoying these precious teachings (and also receiving blessings)!
Teresa Ballester (Madrid, España)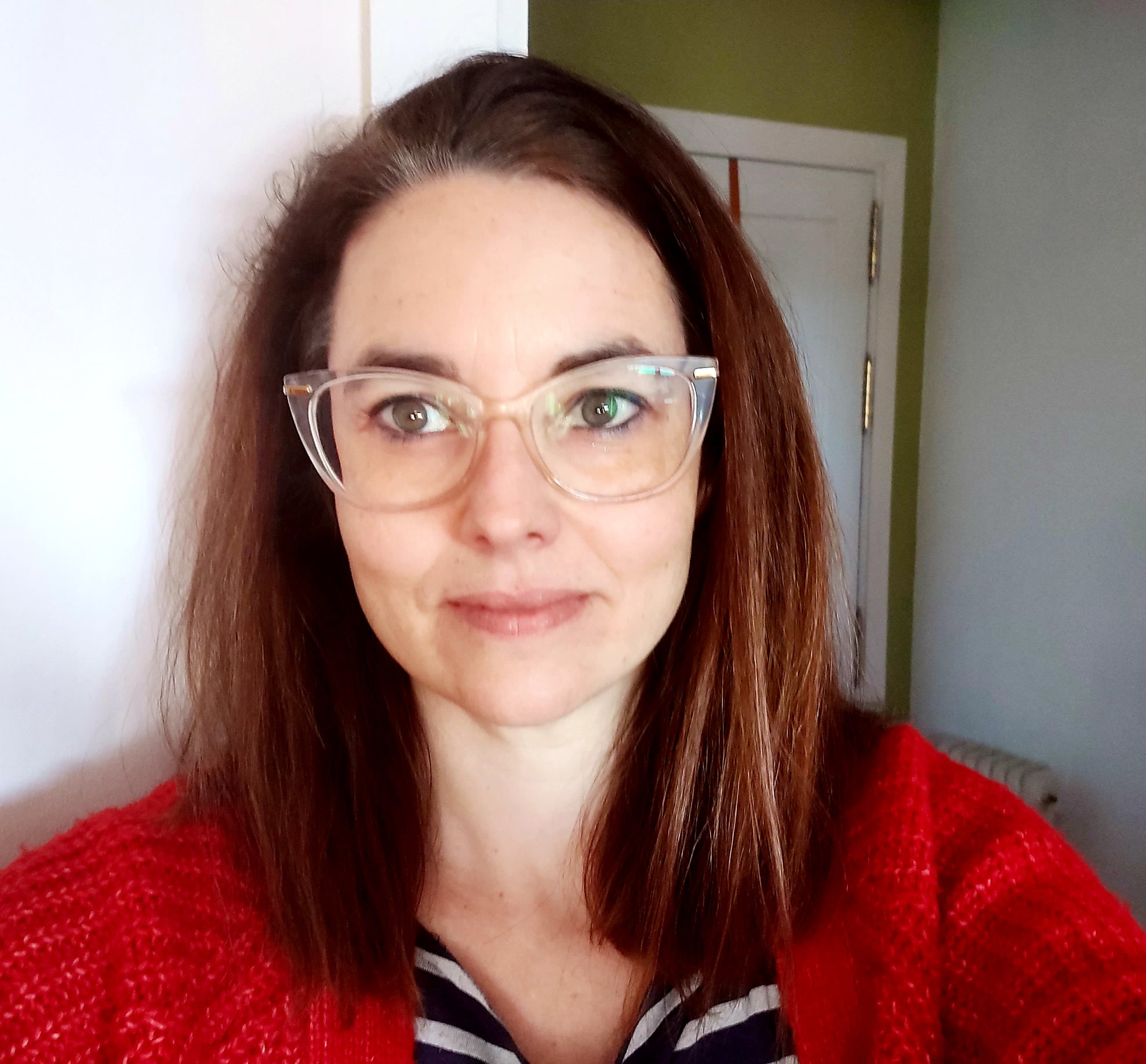 Following Gen-la Thubten's teachings on Great Treasury of Merit has been an extremely inspiring and enlightening experience for me. I am excited because I sense will experience a quantum leap in my way of relating to the Holy Beings and to my Spiritual Guide. I am very grateful, thank you very much Gen-la Thubten.
Adriana Riveros (Santiago, Chile)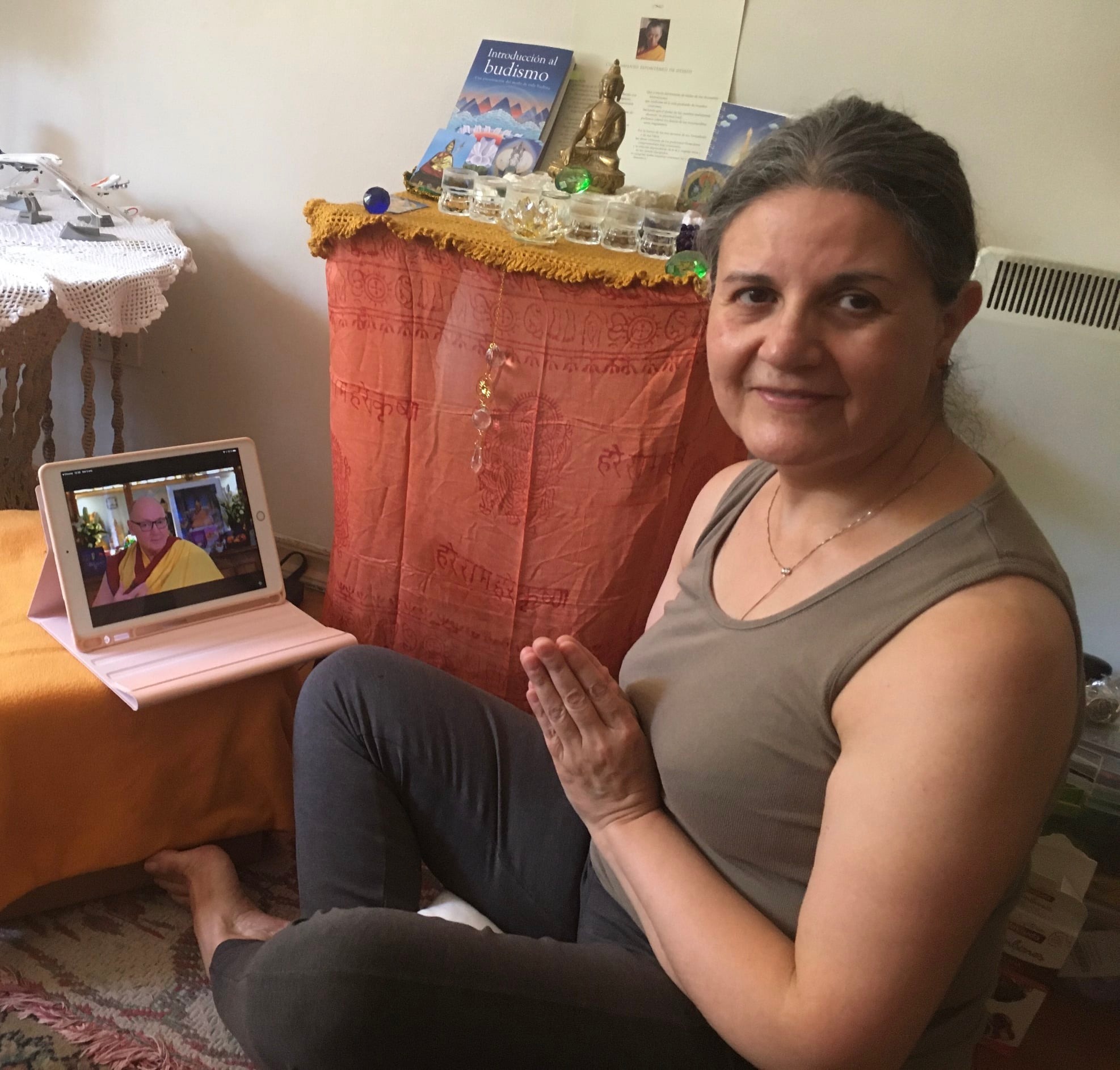 My huge thanks to Gen-la Thubten for sharing his knowledge and experience of Offering to the Spiritual Guide.
Before listening to Gen-la's teachings, I engaged in Offering to the Spiritual Guide on many occasions without much understanding of the different parts that comprise this wonderful sadhana. Through the blessings of this course, I have learned to value each of the stages. Through this, my practice of Guru yoga will gradually strengthen as it is carried out more consciously, considering the instructions given by Guenla.
Muchas por la oportunidad de aprender estas enseñanzas.
Con cariño les saluda
Liesel Fernández (Peru)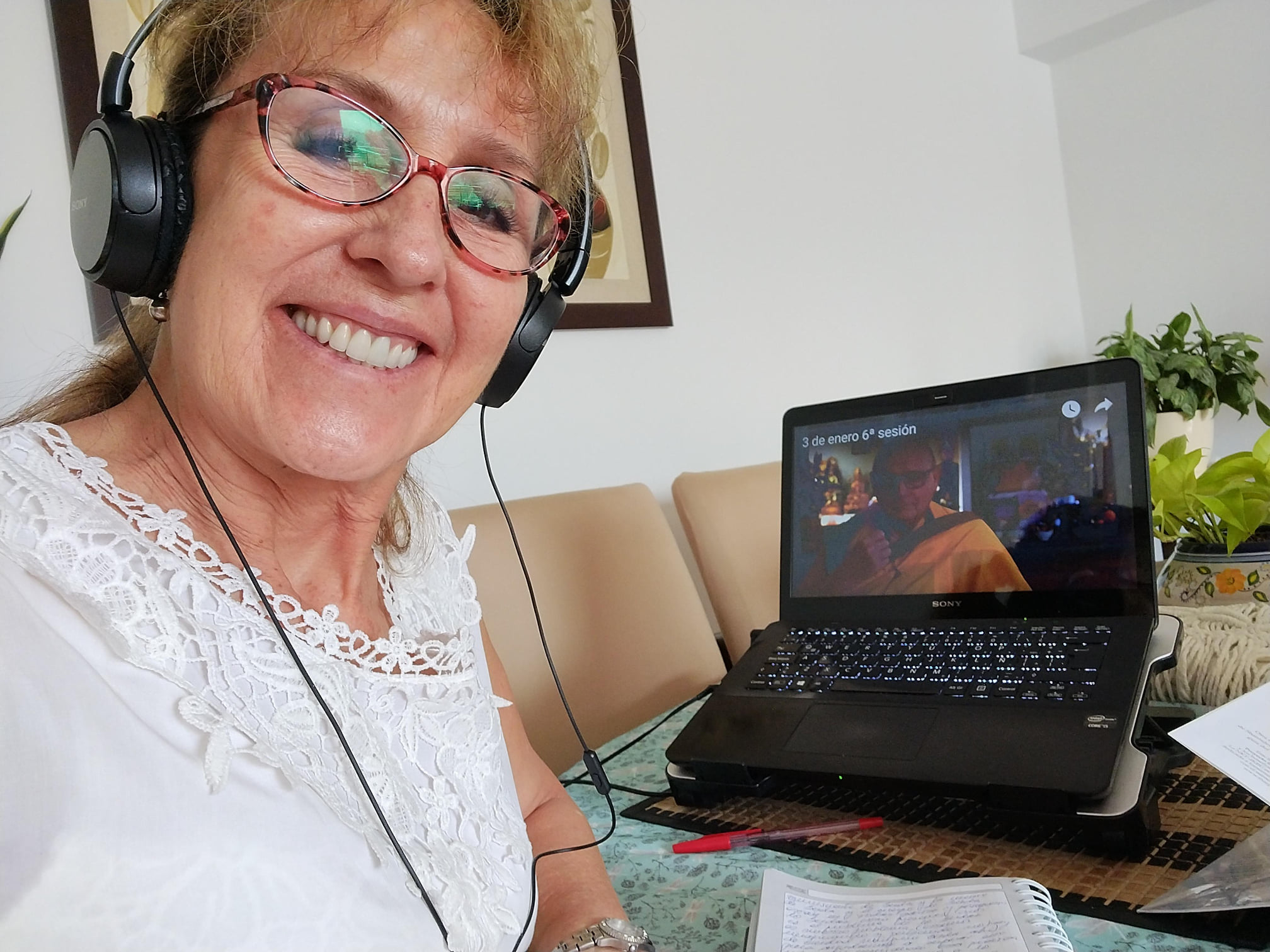 From Peru I send a photo of the beautiful classes with Gen-la Kelsang Thubten and Guen Kelsang Chokga. Thank you very much!
Sol Cortes Olavarría (Chile)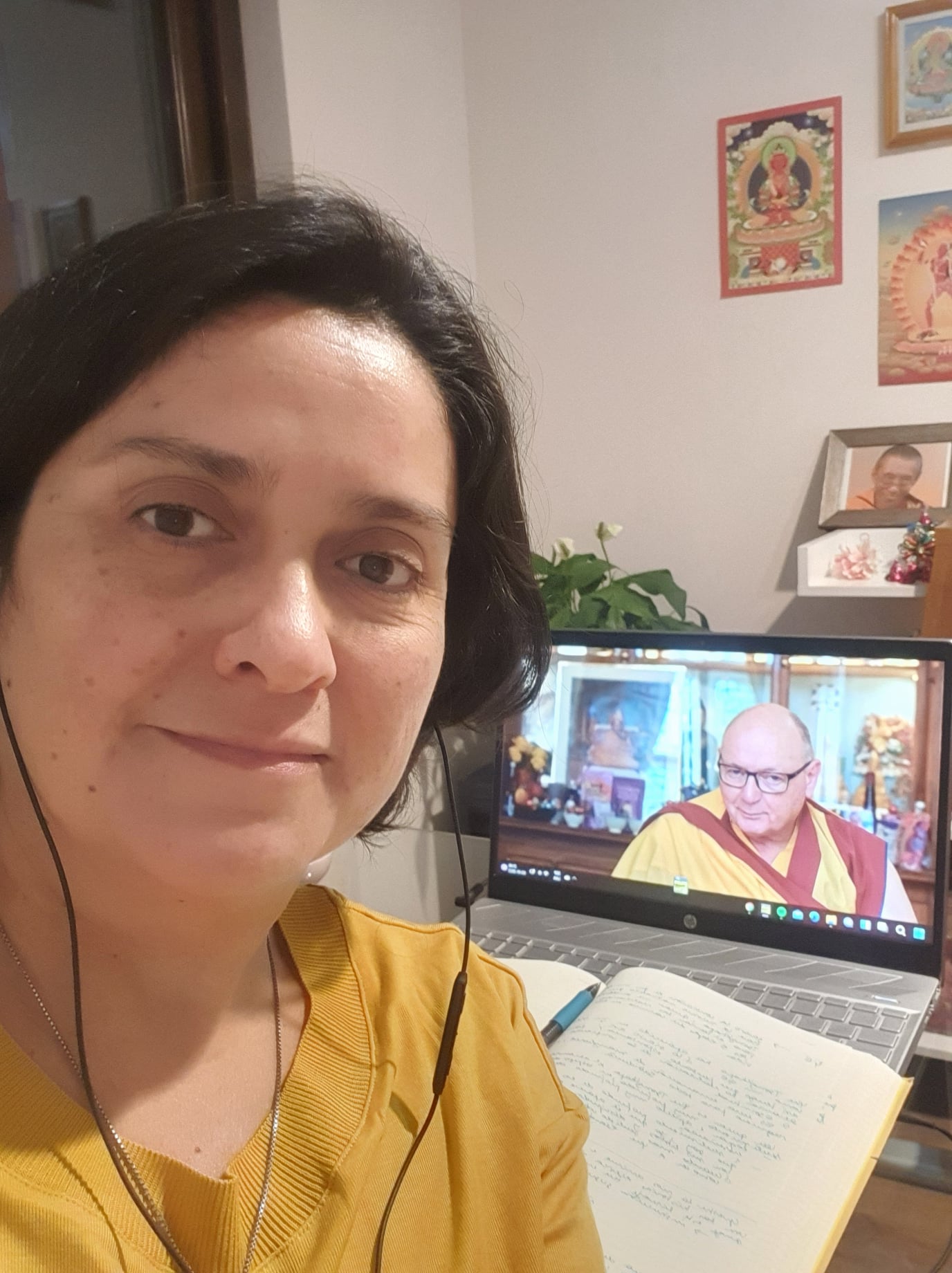 How beautiful to receive these teachings on Offering to the Spiritual Guide. Thank you KMC Spain! I feel very lucky.
Angie Ng (Taiping, China)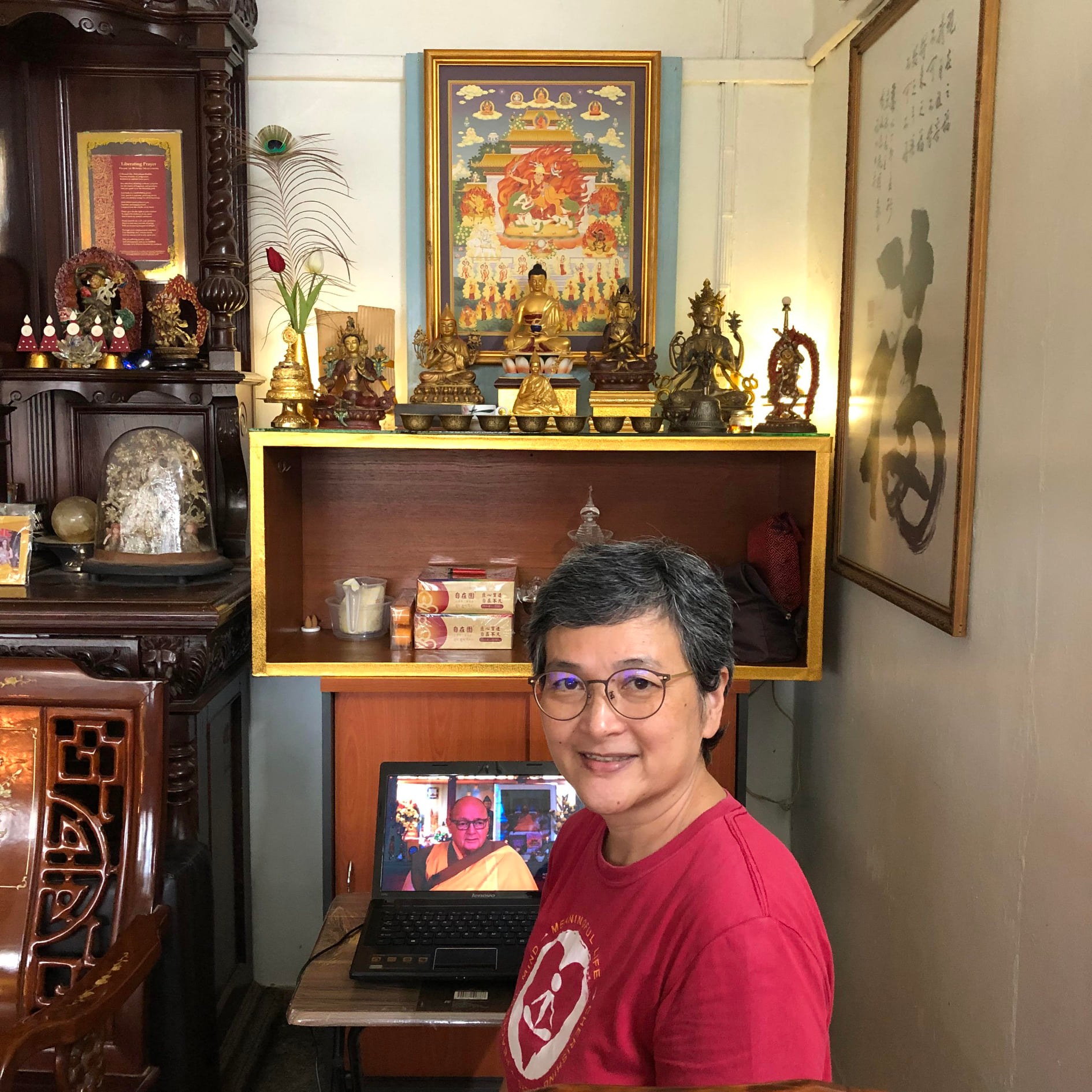 Thank you very much Gen-la Thubten for these meaningful and profound teachings on the essential practices of Special Guru Yoga of Je Tsongkhapa. They have helped me to strengthen my faith in my Spiritual Guide. I rejoice😘😘😘🌹🌹🌹 Thank you.
Jesica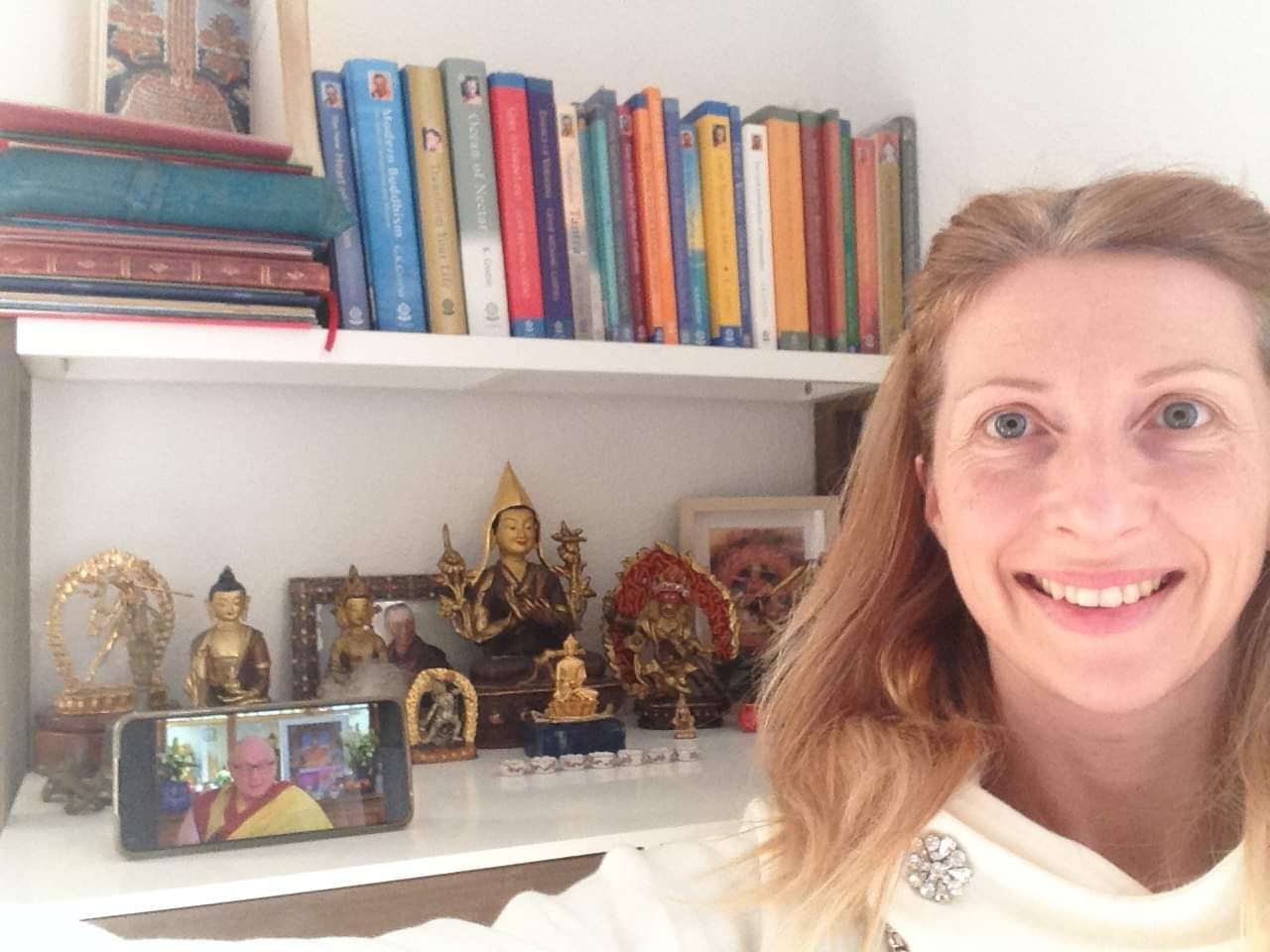 Most precious and sublime teachings, treasure beyond words.
Angélica Nieto (Colombia)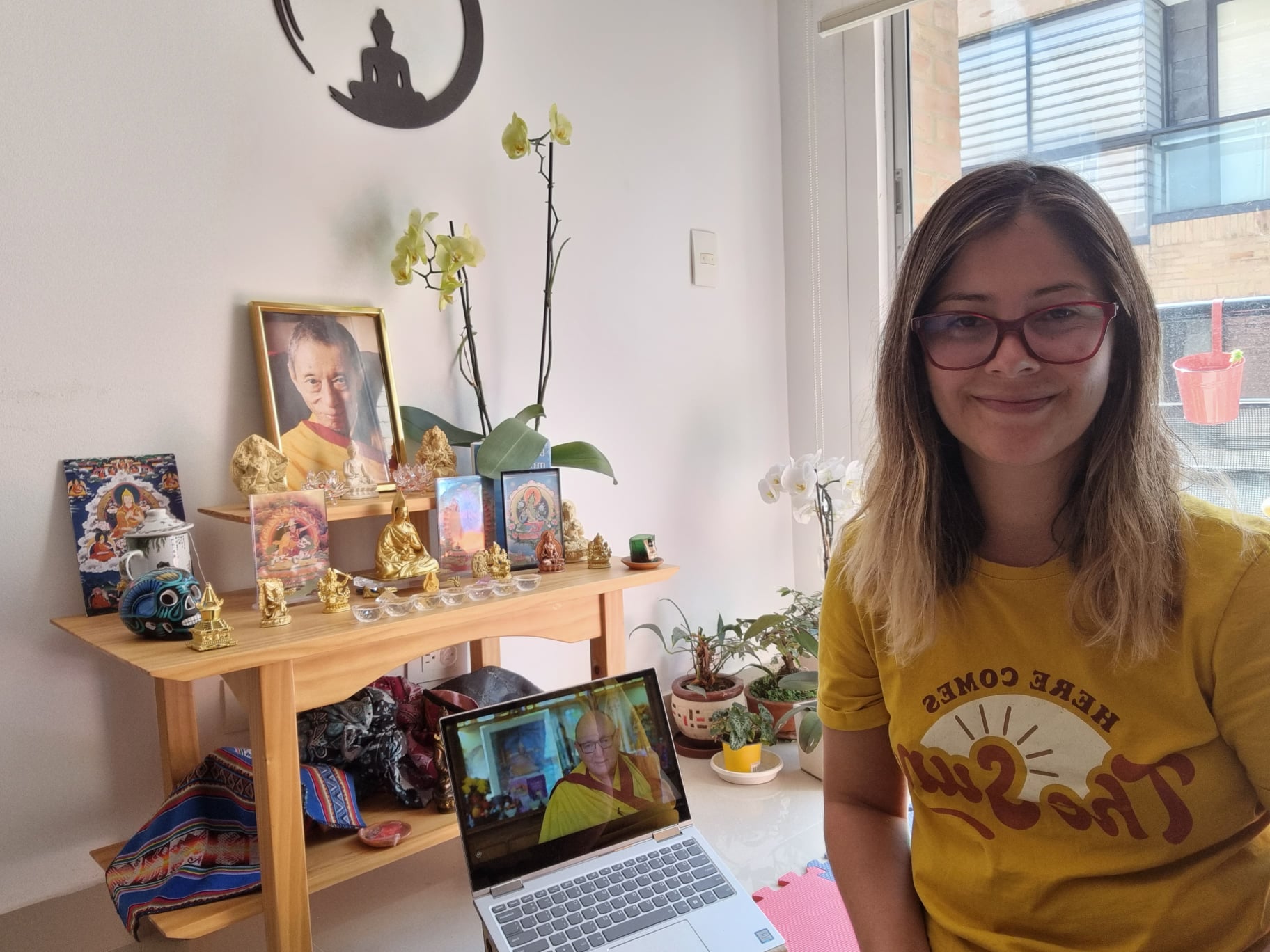 Thanks to this course I am improving my understanding of the precious practice of the Offering To the Spiritual Guide, and in this way repaying the enormous kindness of my Guru, increasing my faith, the power of his blessings and accumulating a great amount of merit. May I quickly become a being like him for the benefit of all beings.
Narvy Alvarez (Perú)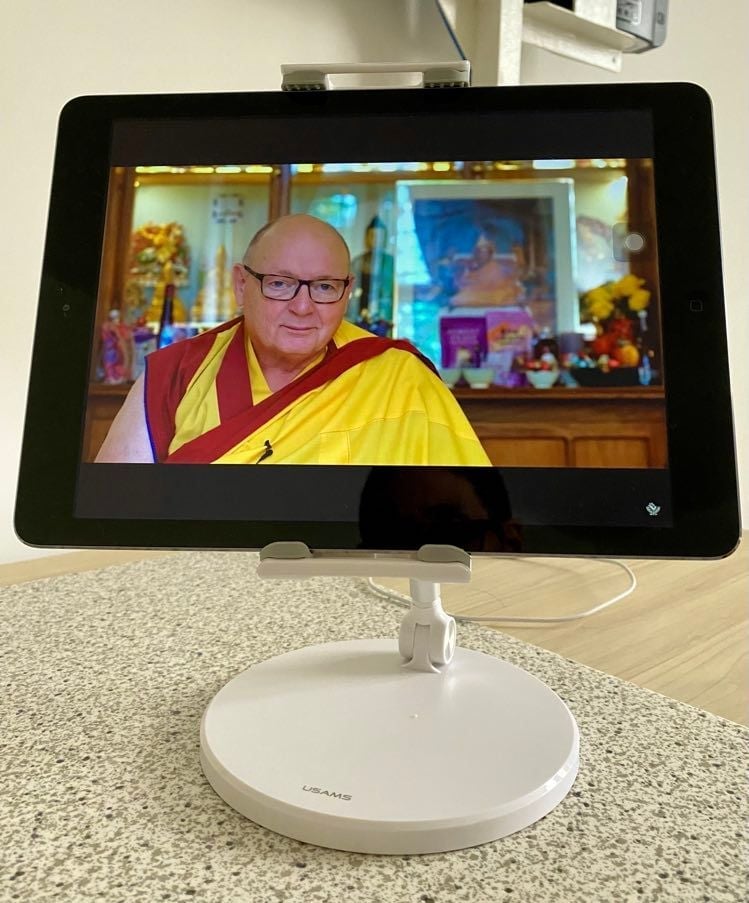 How fortunate we are to be able to participate in this course and retreat open to everyone, from beginners to advanced practitioners. We have received a gift from our precious Teacher, Geshe-la. May he remain in our hearts and may we become just like him, with an immeasurable, patient, loving, kind and compassionate heart.