The new Guadalajara center finally opens to the public
Last week was a very special and inspiring time at KMC Guadalajara.
"On August 25 the name of the center appeared on the main entrance and on Sunday August 29 we opened our doors and started our in-person activities."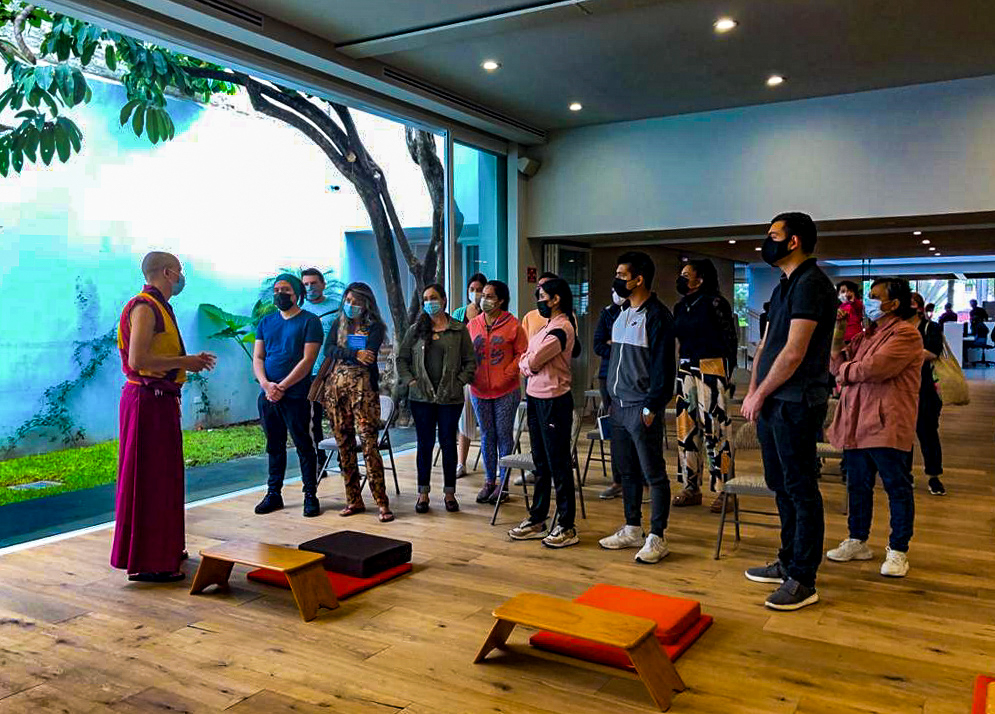 "Around 250 people from Guadalajara were able to visit the meditation room, the statues, the bookshop and the shop and enjoy guided meditations in the main meditation room.
"After a long wait and a lot of work, this precious space dedicated to world peace has finally opened and everyone is welcome!
"Thank you very much Venerable Geshe-la for this deeply meaningful place that will benefit countless people. A place where they can learn how to cultivate inner peace, eliminate anger, reduce selfishness, transform adversities and enjoy a much happier and peaceful life!
"Now all our activities are both in-person and online. Everybody is welcome!"
installing the center name