Gen-la Kunsang at Madhyamaka KMC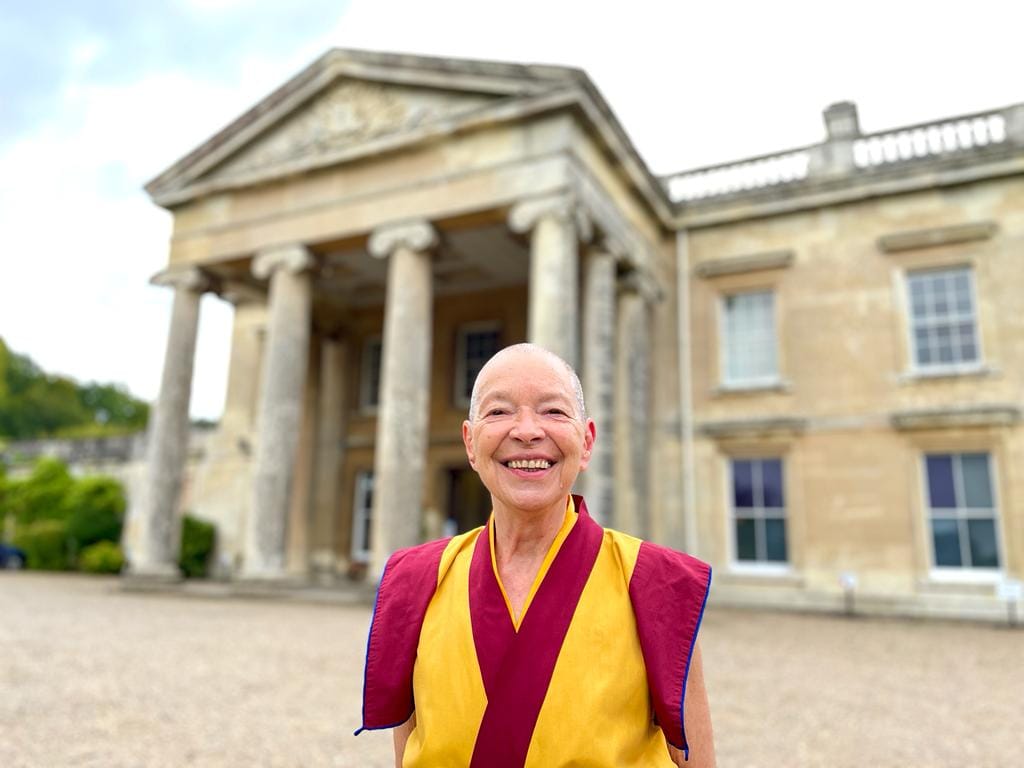 Madhyamaka KMC, the first center founded by Venerable Geshe Kelsang Gyatso Rinpoche, recently welcomed Gen-la Kelsang Kunsang as the Resident Teacher of Madhyamaka KMC and York KMC.
Gen-la is well known throughout the Kadampa world as a powerful, warm-hearted Teacher who has contributed to the growth and devlopment of many major Kadampa center worldwide.
She has been a close disciple of Venerable Geshe Kelsang Gyatso Rinpoche for more than 25 years and is the National Spiritual Director of Austria, Switzerland, Italy and South Africa. She has won the admiration and affection of many students through her pure example and loving-kindness.