2020 Post -summer festival retreat in montserrat
with gen-la kelsang kunsang at kmc edinburgh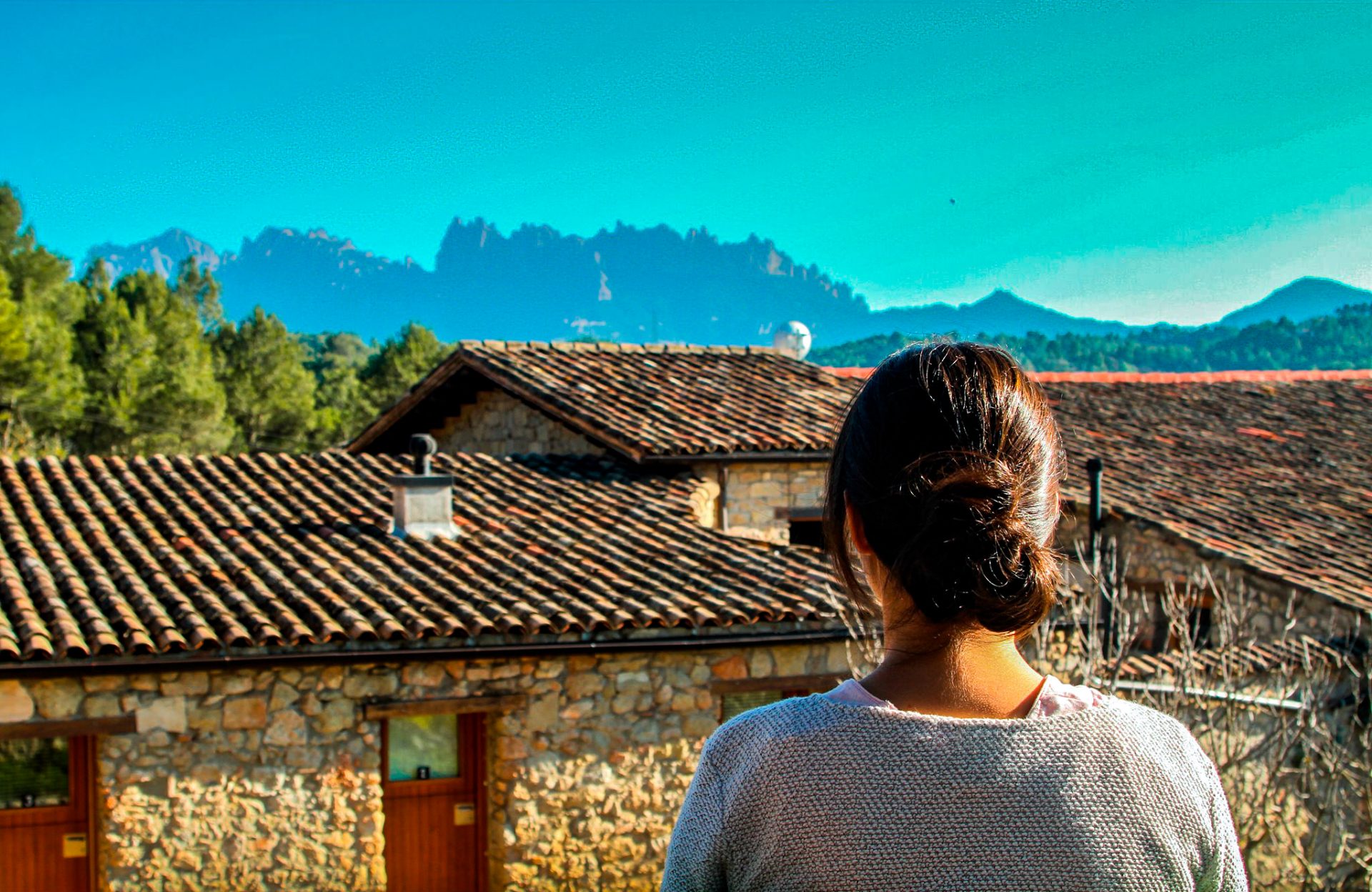 '¿Qué camino vas a seguir?'
Nos pregunta la maestra Guenla Kelsang Kunsang, mientras levanta las cejas y te mira a los ojos...
Después de la fundación del primer Centro de Meditación Kadampa en Barcelona por Guen Tharpa, el año 1992, Guenla Kunsang fue nuestra segunda maestra residente.
Ella guió nuestros primeros pasos en el budismo y es gracias a ella que ahora podemos disfrutar de este maravilloso Templo en Montserrat.
Hoy tenemos la fortuna de recibirla nuevamente de manera virtual, guiándonos un hermoso retiro para bajar las enseñanzas del Festival Internacional de Verano, al corazón. Dándonos la confianza y el entusiasmo necesarios para poder comprender profundamente que sí!, podemos iluminarnos!
Es la mejor carrera que podemos estudiar, la única que va a resolver todos nuestros problemas y colmar nuestros deseos de lograr felicidad para nosotros y para los demás.
Maravillosas enseñanzas, expuestas con claridad, dulzura y mucha fuerza. Escuchar estas instrucciones en un lugar tan maravilloso como es la gompa del Templo de Montserrat, en medio de las montañas llenas de bosques, tener la oportunidad de reflexionar paseando por un entorno más que privilegiado y en compañía de amigos espirituales, es la mejor de las opciones para disfrutar este verano caminando juntos por este sendero espiritual.
'Which path are you going to follow?'
Asks Gen-la Kelsang Kunsang, as she raises her eyebrows and looks into your eyes...
After the first Kadampa Meditation Center in Barcelona was established by Gen Tharpa, in 1992, Genla Kunsang was our second Resident Teacher. She guided our first steps in Buddhism and it is thanks to her that we can now enjoy this wonderful Temple in Montserrat.
Today we are fortunate to welcome her again, this time virtually, online, to guide us in a beautiful retreat to take the teachings of the International Summer Festival into our hearts. Giving us the necessary confidence and enthusiasm to be able to deeply understand that, yes, we can become enlightened!
It is the best career we can follow, the only one that will solve all our problems and fulfil our desires to achieve happiness for ourselves and for others.
Wonderful teachings, expounded with clarity, kindness and great strength.
Listening to these instructions in such a wonderful place as the Montserrat's meditation room, in the middle of the mountains clothed in forests, having the opportunity to reflect while walking in such a special environment and in the company of spiritual friends, is the best way to enjoy this summer, walking together on this spiritual path.
Enjoy the photo gallery !
Más información sobre nuestras actividades en Barcelona
Ofrecemos clases para todos los niveles, no es necesario tener experiencia previa.
En las clases que ofrecemos, desde sesiones de meditación para principiantes hasta retiros y programas de estudio en profundidad, todo el mundo podrá encontrar algo de su interés.