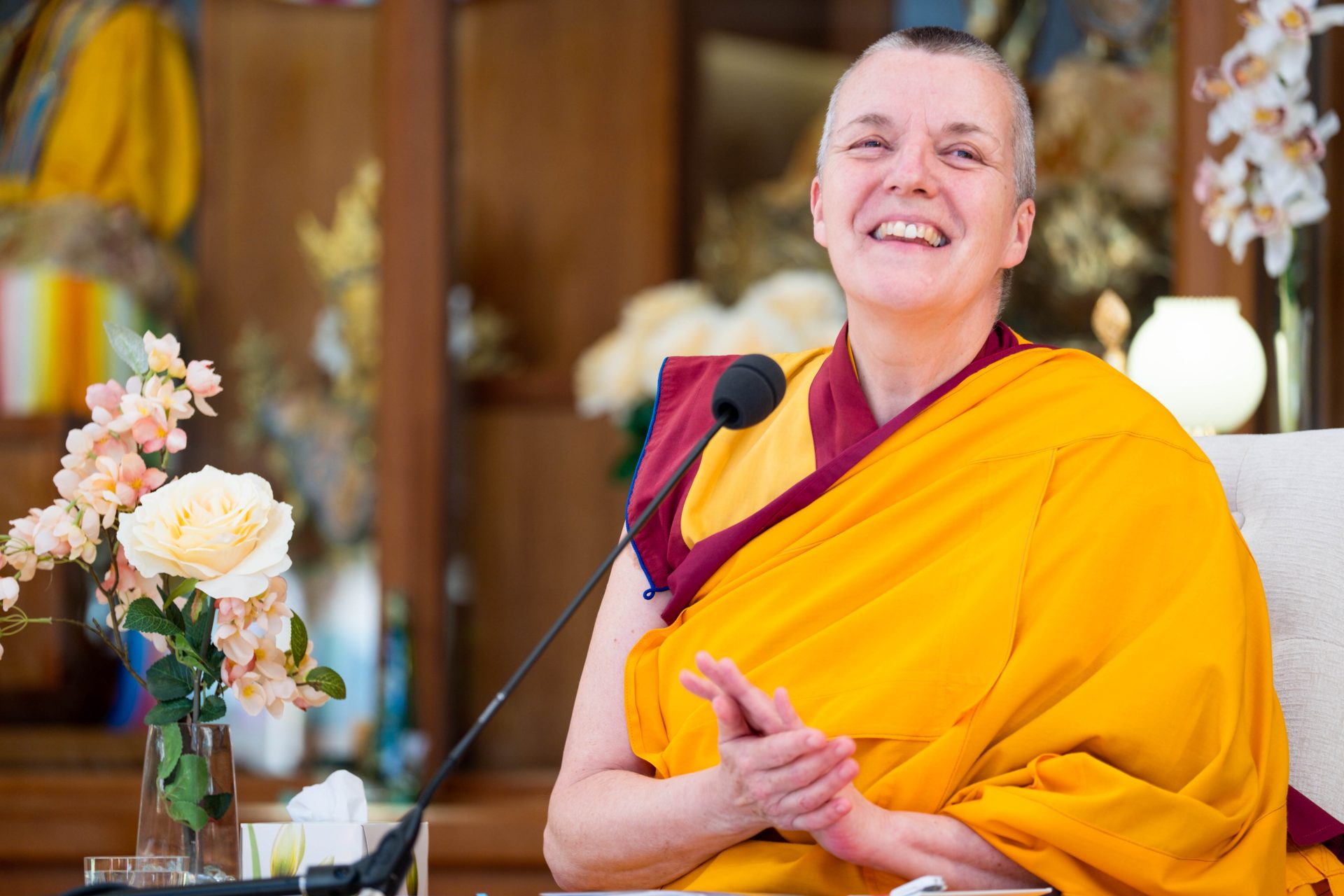 Starting September 12 there is an opportunity to study Venerable Geshe Kelsang Gyatso Rinpoche's precious book The Mirror of Dharma on the Special Teacher Training Program (STTP) with Gen-la Dekyong, who received the transmission of this book directly from Venerable Geshe-la himself.
The STTP was designed by Venerable Geshe-la to train qualified Teachers of Modern Kadampa Buddhism.
You can participate in the program either by attending the live classes at Manjushri KMC or by studying by correspondence. To participate, you must first enrol and then keep the commitments of the program.
For more details and information on enrolment visit the STTP pages on the Manjushri KMC website.
a special transmission of an extraordinary book
The Mirror of Dharma is an extraordinary book. Based on his deep experience gained from a lifetime spent in meditation, and inspired by the unsurpassed teachings of Je Tsongkhapa and the oral instructions of the Ganden Emanation Scripture, Venerable Geshe-la gives personal advice from his heart on how to make our human life meaningful, how to be happy all the time and to solve our daily problems of anger, uncontrolled desire, ignorance and so forth.
WHAT ARE THE ADDITIONS?
In the second edition of the book Venerable Geshe-la added some further explanations at various places. These reveal deep insights from Venerable Geshe-la's heart and are indispensable for gaining a clear and profound understanding of this remarkable book, and the ability to apply it in contemplation and meditation.
Venerable Geshe-la transmitted the oral lineage of these additions directly to Gen-la Kelsang Dekyong and Gen-la Kelsang Khyenrab, and they in turn transmitted them publicly at the Fall Festival 2019.