GEN-LA JAMPA in Switzerland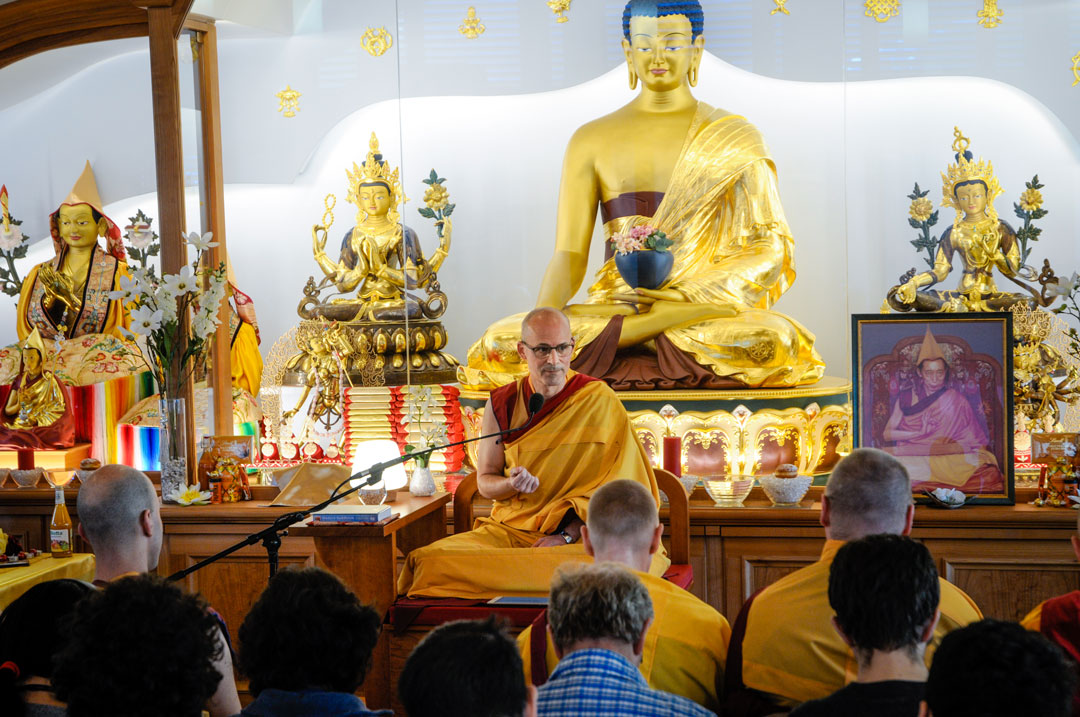 Kailash IRC hosted the 2019 Swiss, Italian and Austrian Festival where Gen-la Kelsang Jampa, Deputy Spiritual Director of NKT-IKBU gave sublime teachings on Advice from Atisha's Heart.
"Gen-la's guidance was extremely practical and inspiring. He showed us how to unify our daily activities with the practice of Kadam Lamrim, so that we are never separated from thinking about Dharma. In this way our understanding and experience goes deeper and deeper.
Thank you Gen-la Jampa for bringing Atisha's advice from his heart deep into our hearts!"
Before traveling up the mountain to Kailash, Gen-la visited KMC Switzerland in Zurich where he gave a public talk on the Gift of Love. The meditation room was packed for the talk.
Thanks to Gen-la's inspiring words, we learned how to make ourselves happy by developing and maintaining a peaceful mind, and how we can give happiness to others by sincerely loving them