同体大悲
启迪人心以应对艰难时世的解决方案 尊贵的格西格桑嘉措仁波切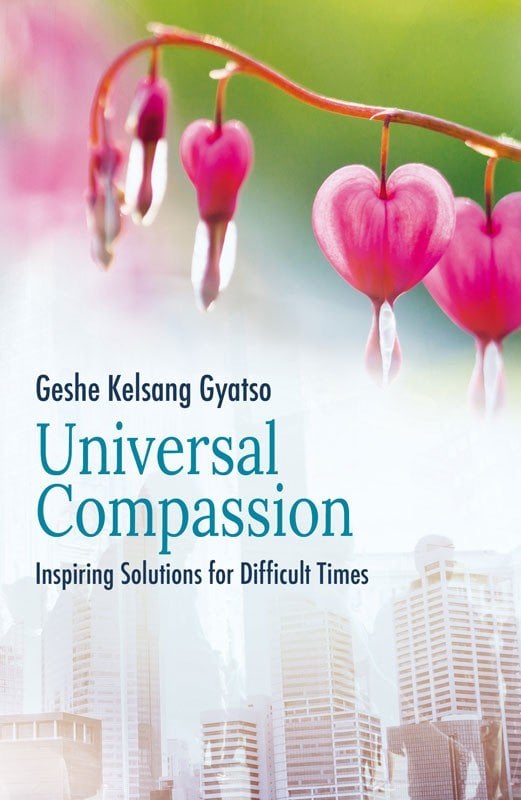 "To have the opportunity to practise this precious and profound teaching is infinitely more meaningful than being given all the precious jewels in the world."
VENERABLE GESHE KELSANG GYATSO RINPOCHE
Universal Compassion provides practical instructions showing how to transform even the most difficult daily life experiences into opportunities for spiritual growth through developing and enhancing minds of universal love and compassion.
The heart of Buddha's teachings is unconditional love and compassion. In this inspiring explanation of the popular Buddhist poem Training the Mind in Seven Points, Venerable Geshe Kelsang Gyatso Rinpoche reveals powerful and far-reaching methods for us to develop these altruistic states.
Ancient meditative techniques that have been tried and tested for centuries are brought alive and made relevant to our everyday experiences.
Transforming daily problems
Also included is a practical explanation of how we can transform our day-to-day problems – even the most demanding and difficult conditions – into opportunities for personal and spiritual development.
By pointing the way to an unchanging freedom and happiness, this immensely readable book challenges us to grow, and will have a remarkable impact on our life.
Available online
Universal Compassion is available in different languages and multiple formats from Tharpa Publications.
For more information and online purchases visit the Tharpa International website and select your region.