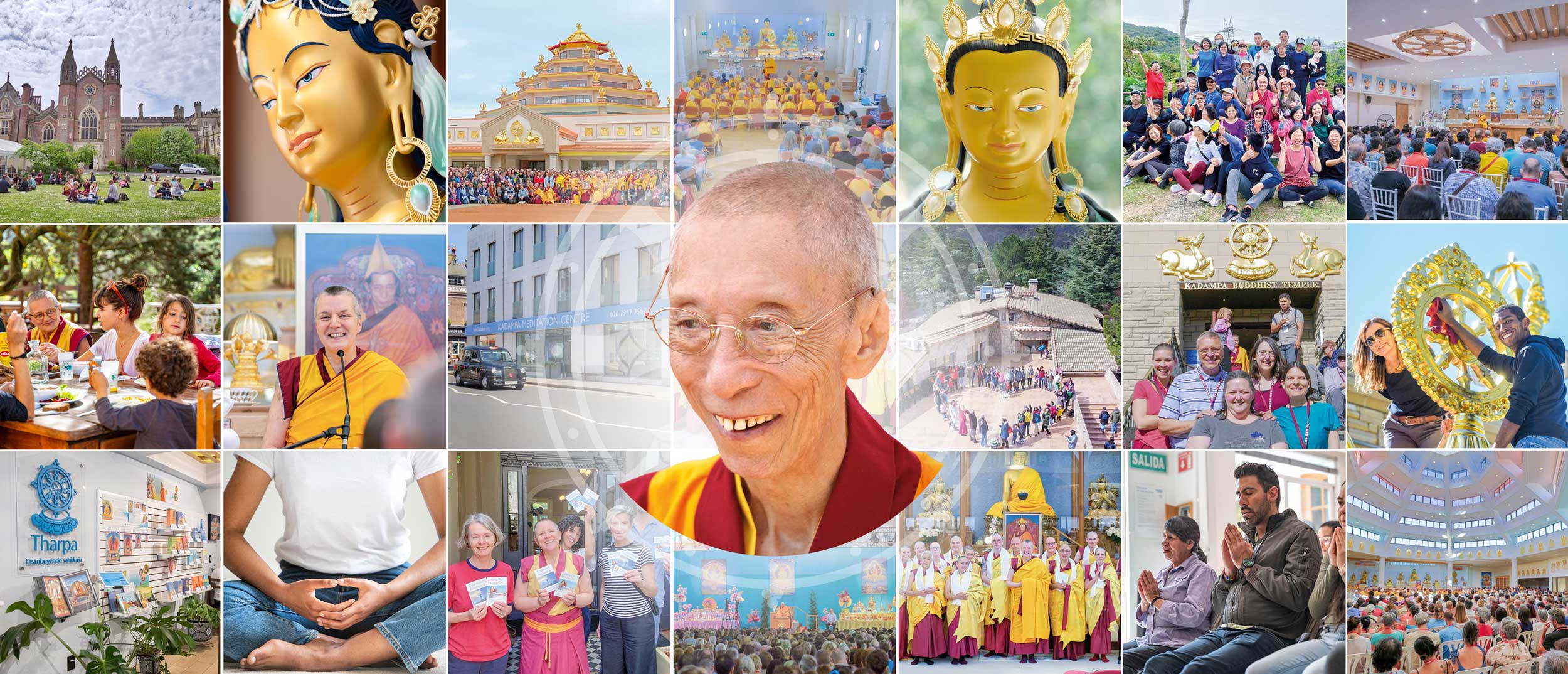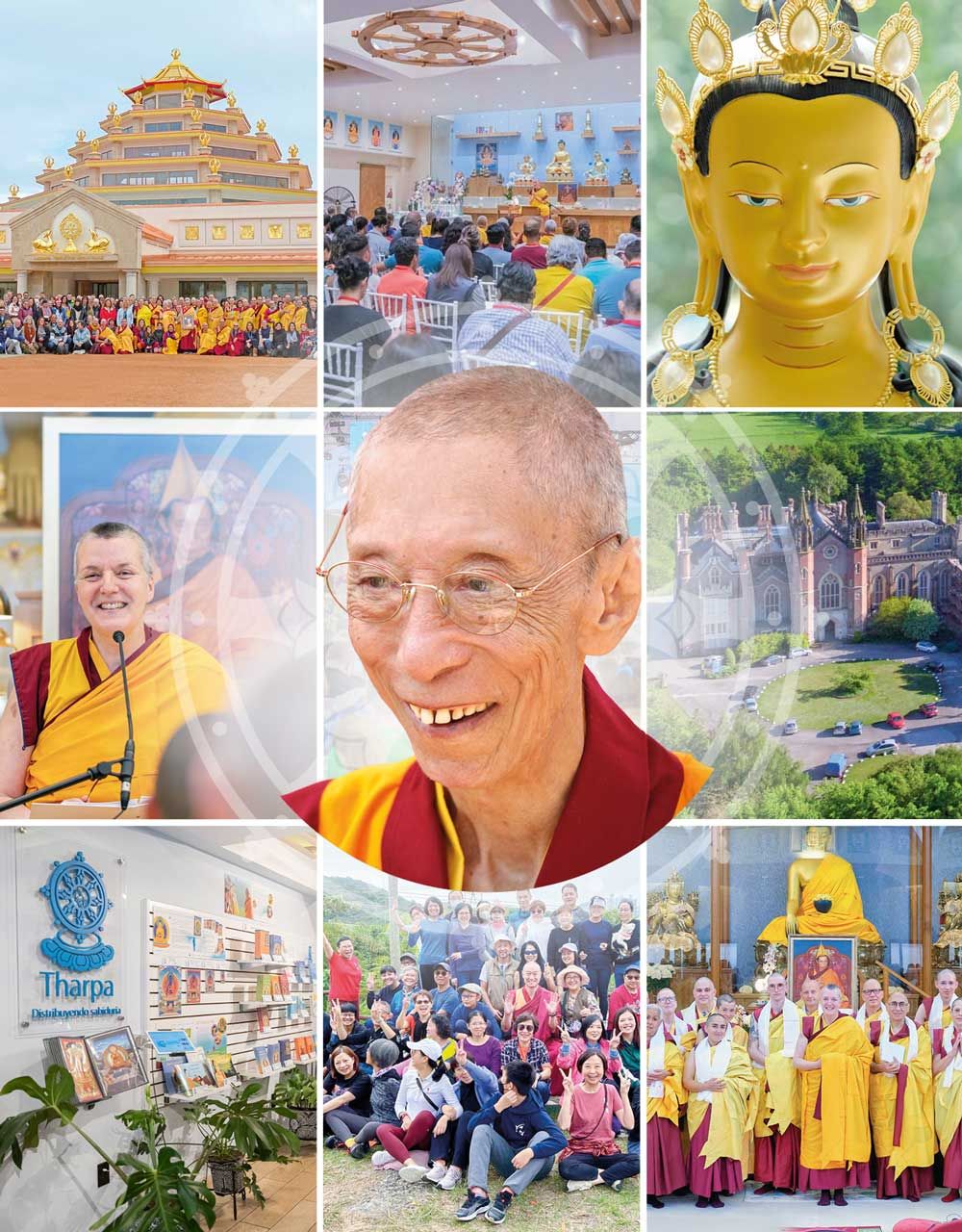 New Kadampa Tradition - International Kadampa Buddhist Union
VENERABLE GESHE KELSANG GYATSO RINPOCHE
VENERABLE GESHE KELSANG GYATSO RINPOCHE
The Founder of Modern Kadampa Buddhism is Venerable Geshe Kelsang Gyatso Rinpoche, affectionately known as Venerable Geshe-la, a world-renowned meditation master and Teacher. He inspired thousands of people around the world to apply the pure teachings of Buddha to their modern lives to solve their personal problems and discover a deep and lasting inner peace and happiness. Today, the legacy of his life's work touches the lives of people of all nationalities and cultures.

"The day will come when you will do my job."
VENERABLE GESHE KELSANG GYATSO RINPOCHE
FOLLOWING IN THE FOOTSTEPS OF THE SPIRITUAL GUIDE
Venerable Geshe Kelsang Gyatso Rinpoche devoted his entire life to making the pure teachings of Buddha available in a modern form to people throughout the world.
Now Venerable Geshe-la's followers holding him at their hearts continue his work with auspicious projects in every region of the world.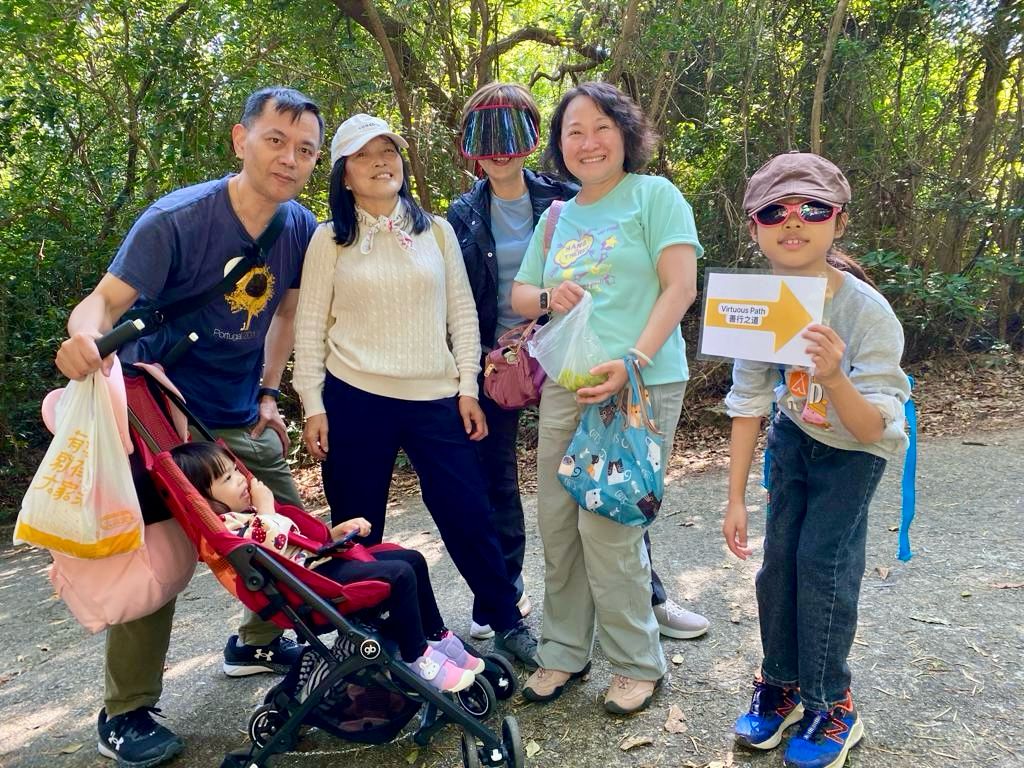 Festivals & Celebrations
On the Hong Kong annual fundraising walk, Gen Tonglam and 80 sangha walked a virtuous path from Discovery Bay to Mui Wo on Lantau Island.
Join us at the Mother Center this December for the blessing empowerment of Je Tsongkhapa and teachings on the special Kadampa prayer "Request to the Holy Spiritual Guide Venerable Geshe Kelsang Gyatso Rinpoche from his Faithful Disciples", including teachings on close retreat.
Read More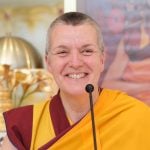 The correct methods to improve our world lie in our own heart.
Event information coming soon
Words of Wisdom & Compassion
Daily quote from the collected works of Venerable Geshe-la
In Sutra of the Four Noble Truths Buddha says: 'You should attain cessations.' In this context, 'cessation' means the permanent cessation of suffering and its root, self-grasping ignorance. In saying this, Buddha is advising is not to be satisfied with s temporary liberation from particular sufferings, but that we should have the intention to accomplish the ultimate goal of human life, the supreme permanent peace of mind (nirvana), and the pure and everlasting happiness of enlightenment.
Venerable Geshe Kelsang Gyatso Rinpoche,
Modern Buddhism